Let me paint you picture: a breezy, cool Saturday afternoon. You're in the mountains with your three best friends. You are at a winery, admiring the scenery, smelling the fresh air, and sipping on things you can't pronounce. You're fitting in bites of cheese and marmalade. Life is picturesque. And what do we do when life is picturesque? Well, we share it on the 'Gram, of course. Whether you are clinking glasses on New Years Eve with a glass of champagne or sipping some wine with your besties, these champagne and wine captions are here for YOU!
These memories are going to last you a lifetime. At some point, life is going to change. It's going to slow down. That's not a bad thing, of course – it's just different.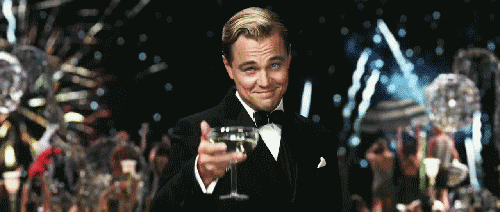 And while you're still going to love the new life you lead, sometimes you're going to want to look back and remember the whimsical, carefree times you had before.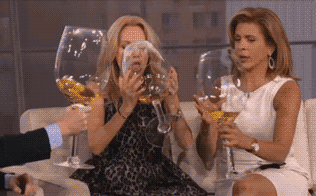 Wine Lover? Keep Reading for the Best Wine Instagram Captions
The photos you take will stand well on their own. Really, they will. But as gals, we all can use some help showing off our best selves. Sometimes, the perfect accessory to the perfect picture is…the perfect caption. Something that can really capture the energy you felt in that exact moment. Is National Wine Day in your calendar? It should be!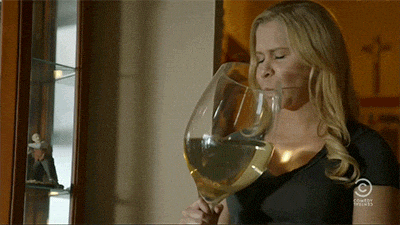 I know I wasn't on that girls' trip with you (ugh, I wish!), but I can at least get your juices flowing like the wine does when it comes to caption content. Read on for my best suggestions on how to pop the cork on the perfect Insta post!
For all the Champagne Lovers
Champagne is more than just a drink – it's a symbol of celebration, luxury, and good times. Whether you're popping a bottle of expensive champagne to mark a special occasion or just enjoying a glass with friends, there's something magical about the bubbles and the effervescence that make you feel alive. So, raise a glass and toast to life, love, and all the good things that come with a bottle of champagne!
Wine and Champagne Instagram Captions
BRB: on cloud wine
We know just how to wine down after a long week
My favorite partners in wine
You can't sip with us
Everything just…bottled up!
If you don't like it, you probably have pour taste
I like my jokes like I like my wine: dry
I'm like a fine wine: full-bodied, aged to perfection, with a bitter finish
Put a cork in it!
I heard it through the grapevine
Left him on red for the weekend
Home, home on the vineyard
Live fast and clink glass
Taking a weekend away to un-wine
Cheers to pour decisions
Best in glass
Always at the right place with the white wine
Sip me baby one more time
Love the wines you're with
In dog wines, I only had one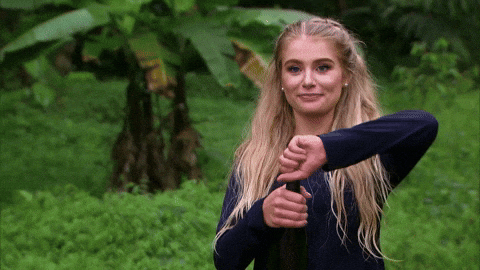 Pop the Champage Quotes and More
Take time to stop and smell the rosé
Raise your glass and shake your…tailfeather
Wine gets better with time. The older I get, the better I like it
Wine got me winning
You can't buy happiness, but you can buy wine, and that's kind of the same thing
Sip, sip hooray
Sip happens
Chardonnay or should I go
Cabernet. More like, caber-yay
You are so bottlefull to me
Running out of champagne is my cardio
On your marks, get set… PROSECCO!
You were my cup of tea, but I drink champagne now
If you can't be with the one you love, love the wine you're with
Champagne is good for your pours
Smile, there's bubbly
No pain, no champagne
Gluten free, dairy free, fat free, I love this champagne diet
Tonight's forecast; 99% change of bubbles
I may not speak French, but I speak champagne fluently
More Champagne Puns and Wine Captions
Adulting makes me wine
Stop and smell the rosé
Another glass? Wine not
Back that glass up
Let's get fizzical. Pass the prosecco
Partners in wine
On cloud wine
Wine a little, laugh a lot
I enjoy long romantic walks down the wine aisle
Today I'm going to be as useless as the "T" in Pinot Grigio
Roses are red, so is my wine. Refill my glass and I'll be just fine
Tonight's forecast… 99% chance of wine
Our book club only reads wine labels
Roses are red. Violets are fine. Let's order pizza and I'll bring the wine
Hardest decision today: glass or bottle
On Wednesdays we drink pink
Rosé > Roses
Exercise makes you more attractive. So does Pinot Noir. Your choice
Love the wine you're with
Coffee keeps me going until it's acceptable to drink wine
Wine and Prosecco Captions
Say you'll be wine.
I decant even.
I left him on red.
After drinking so much wine, I need a Napa!
I ne-bermet a wine I didn't like.
A the vineyard there were some adorable cork-is.
Grapes always wine when you crush them.
Read between the wines.
I need this vacation to help me un-wine.
Chardon-hey!
Wait a prosecco-nd.
My favorite holiday is Hallo-wine
Champagne at the bit.
Love the wine you're with.
How Merlot can you go?
She plays the Pinot.
Are you a wine lover, too? Let me know if you have any other wine captions to add to my champagne captions and wine captions list. If you aren't already following me on Instagram, please do and check out more of my caption ideas!
More Caption Ideas:
Pin Image credits; ESB Professional , Dasha Petrenko
Bella Bucchiotti of xoxoBella is a storyteller, food lover, dog mom and adventure seeker living on the Pacific coast. She shares her passion for recipes, dogs, sustainability, adventures, travel and philanthropy, in hopes of encouraging followers to run the extra mile, try new recipes, visit unfamiliar places and stand for a cause. Bella lives with Type 1 Diabetes and Celiac Disease.
Bella Bucchiotti is a freelance food, travel, and lifestyle writer for MSN and the Associated Press Wire.