I'm a big fan of vacation. Who isn't? It's more than that, though – I'm a big fan of taking vacations, taking time off, family trips, and of course, exploring somewhere new. Travelling is a quintessential part of life. The world is so big, and there's so many places worth seeing. Where you have vacation, you have loads of photos. And where you have photos, you have a need for vacation Instagram captions. This is the list of the BEST trip puns, captions and quotes that will get your pics on the 'gram. Whether you need family trip quotes, tropical vacation captions or funny trip puns, read on!
We might be halfway through summer, but that doesn't mean vacation season is over. Quite the opposite, actually. It's just getting started. There's plenty of time to impulsively buy plane tickets, pack your cutest outfits, buy a new pair of sunnies, and head out in the great unknown!
Why You Need Holiday Captions
A vacation provides so many opportunities for photos, and if you are like me, you will need some vacation Instagram captions, too! These are the best trip puns, quotes and captions for all your photos of the scenery, beach, road stops and food. Yes, so many kinds of foods to eat! 🤤
Caption Ideas for Your Vacation Getaway
I know you're probably tired of hearing it, but life is meant to be filled to the brim with new experiences.That's the way I choose to live it, at least.
So fly somewhere tropical that you've never been. Go to visit family you haven't seen in a long time. Backpack across Europe. Stop at a tiny roadside cafe. Relax at one of the best hotel pools in Dallas (or whever you go). Eat a freshly-picked tomato on the side of the road and let the juice run down your chin as you watch the sun set on the horizon. Is that too much to ask from life?
Not in my book. There's no weight limit for my suitcase of life.
If you didn't have a yearly family trip growing up, planning a vacation can seem kinda daunting. Where to start? Where to go? And how to afford it? No worries. There are so many places to visit in Barcelona – where do you even start?!? The struggle is real!
I'm just the girl you need when you're in need of vacay inspiration. I've seen – well – a lot. And I've got all the handy little tips you could ever want. You just had a family getaway and needs some family trip quotes? Well, I GOT YOU!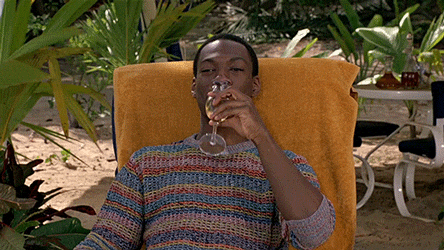 Family Trip Quotes, Captions and Puns
Family trips aren't the only jet setting option. Get a group of your girls together, pick a spot on the map, and zoom on over. Being in a new spot with all your best pals is so, so nourishing for the soul – and your friendships.
Everyone has their own vacay speed. Some like it chock-full of adventures, from sun-up to sundown. Others like to lounge at the resort with a cool cool beverage and catch up on their summer reading list on the beach. Some like to jump in blind, and let the adventure find them. Some like the structure of their little manila folder with their little itinerary, sticking strictly to it.
Whatever way you you like, my little Jetsetter, is just fine. As long as you're having a good time on your trip.
Whether your vacay lands you somewhere picturesque and exotic, or in the middle of a new city, one thing is for sure: you're going to want to document it. Each meal, each outfit, each cute little beverage in a novelty cup, each historic landmark, and each uniquely shaped crack in the sidewalk. If you're into that…oh, just me?
Packing for vacay is overwhelming enough, so let me take one thing off your plate: your Instagram captions. Your suitcase might be too full for all these vacation puns and travel-sized family trip quotes, so I'll carry on with the vacation Instagram captions for you. Conveniently packaged in less than 3.4 oz bottles, there's a little something for everybody.
Vacation Instagram Captions and Puns
Always take the scenic route
I do believe it's time for another adventure
Beach more, Worry less
I need a vacation so long; I forget all my passwords
Travel as much as you can, travel as far as you can, travel and find yourself
Don't get tide down in one place when there is so much to sea
Tans, tans, tans across the board
So lit, your campfire is quaking
Keep calm and travel on
Out of office
In the end, we only regret the chances we did not take
Oh, the places you'll go! – Dr. Seuss
There's no vacation from being a parent. – Chevy Chase
Don't bother me, I'm on vacation
Saying no to a vacation is just rude
Vacation hair, don't care
I love my job…when I'm on vacation
You call it chaos. We call it family vacation
I've never met a vacation I didn't like
BBN. Be back never
The BEST Trip Puns & Holiday Instagram Captions
Passports, planes, and my people
Calories don't count when you're on vacation
It's bad manners to keep a vacation waiting
Vacation mood: ON
Having to unpack my suitcase after vacation is like the ultimate emotional baggage
It's aboat time I went on vacation
Say "kay" to that vacay!
Pool hair, don't care
Let the adventure begin
VACAY: ON
Life is short and the world is wide
When all else fails, take a vacation
Living the vacation life
Life would be better if we had six months vacation twice a year
Life's short. Vacation more
Go where the Wi-Fi is weak and the rum is strong
My first day back at work has inspired me to book my next vacation
I'm a vacation addict and on the road to recovery. Just kidding, I'm on my way to the airport
HOW TO: go on vacation with your family
An adventure a day keeps the doctor away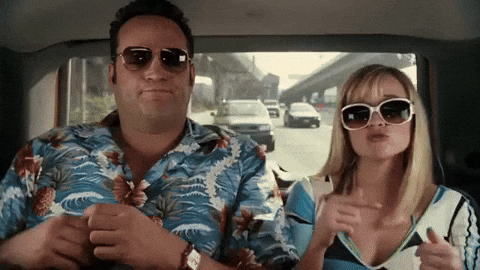 Great Vacation Caption Ideas
Vacation calories don't count
Vacation vibes
Catch flights, not feelings
Vacation flashback!
I got 99 problems, but a vacation ain't one
Summer lovin', had me a blast!
This heat's a beach!
Vacation mode is on
Up, up, and away…
Life is better in flip flops
Collect moments, not things
A vacation is having nothing to do and all day to do it
You had me at vacation
On vacation, be back never
I can't keep calm, it's vacation time!
Dear vacation, I think of you all the time…
Work. Save. Vacation. Repeat.
Just a vacation selfie!
Vacation calories don't count
I need a six-month-long vacation twice a year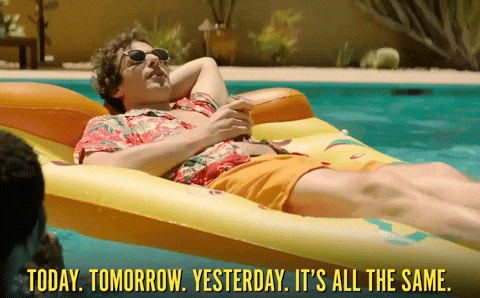 VACAY Captions you will LOVE
the tan will fade, but the memories will last forever
vacation day is always a great idea
Vacay vibes
Keeping it reel on vacation
Leave me a message because I'll be trippin'!
Eat, drink, and be sweaty
Wanderlust: A desire to travel, to understand one's very existence
Every day is one step closer to your next vacation
Travel is an investment in yourself
My goal is to run out of pages in my passport
Life was meant for good friends and great vacations
Hello, vacation!
Goodbye, world. Hello, vacation!
Can we restart vacation?
Physically I'm here, mentally I'm on vacation
Those lazy, hazy, crazy days of vacation
POV: You're on our family vacation
Collect moments, not thing
Selfies or vacation didn't happen
The only thing I love more than traveling is eating. So why not do both at the same time?
Vacation Captions for Instagram Pics
My home away from home
Time flies when you're on a plane
Burnin' in our lovin' oven
Shining brighter than that sun
Tomorrow may rain, so today I'll follow the sun
Vacation mode: Activated
Travel is my therapy
I want to vacation so long, I forget all my passwords
Live life with no excuses travel with no regret
A vacation is what you take when you can no longer take what you've been taking
I need coffee and a vacation
Schools out, summer's in. Let the vacation begin!
Less Monday, more vacation please
I googled my symptoms. Turns out, I just need a vacation
Some call it vacation, I call it heaven
Happiness is a well-deserved vacation
Out of Office: It's family vacation time!
Hello, VACAY!
Vacation more, Worry less
Vacay selfie time!
I hope you found some useful captions for your vacation pics! Let me know if you have any other vacation Instagram captions or puns that I should add to my list. If you are always on the hunt for the best puns, quotes and captions for Instagram, I have several other Instagram captions posts to check out, or look me up on Instagram.
You Might Also Like
Bella Bucchiotti is a storyteller, food lover, dog mom and adventure seeker living on the Pacific coast. She shares her passion for food, dogs, fitness, adventures, travel and philanthropy, in hopes of encouraging followers to run the extra mile, try new recipes, visit unfamiliar places and stand for a cause. Bella lives with Type 1 Diabetes and Celiac Disease.