With so much competition out there for the perfect holiday, it can be pretty hard to name one. So many days throughout the year include bomb celebrations, great traditional treats, and festivities that leave us with the sweetest memories. But there's one that stands out among the rest, IMO: Halloween. Cue the need for these 70 spooktacular Halloween Instagram captions for your most scary self.
There's literally no limit to the ways you can make the most of this holiday, and you can craft it to suit any age group. Candy and trick-or-treating for the kids, decorating for the homebodies, parties for the party animals, cute and silly costumes, or get-ups that will haunt you for months to come. What's better, in this modern melting pot of a world, than a holiday with a ton of diversity?
Halloween definitely looks a little different as we grow up, but that just means there's more looks to share on Instagram, more traditions to start, and more captions to fill the gaps between! If your emoji game is spooky strong, but your caption needs a little upgrade, read on for some ideas to make this post your spookiest yet.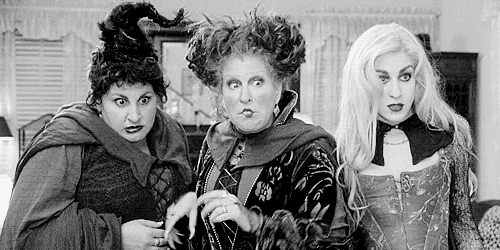 Halloween Instagram Captions
No tricks, just treats
If you've got it, haunt it
Trick or treat yo'self!
Witch way to the candy?
Don't make me ghost you
Another ghouls' night for the books!
Having this much fun could be deadly
Shake your BOOty
You're 💀 to me
Bad and BOOgie
Halloween isn't just a holiday, it's a state of mind.
Gettin' spooky with it
Just witchful thinking
Hocus pocus, I need coffee to focus
Mons-terrific
#Squadghouls
H🎃ppy H🎃lloween!
Where my ghouls at?
Making all the other witches jealous
Hot ghoul Halloween
More boos, please
Resting witch face
Are you afraid of the dark?
Only a little bit batty
Boo Felicia
#Ghosted
Happy Howl-oween
'll never 👻 you
Looking fang-tastic, boo
Not today, Satan
This witch be doin' the most
Simply bewitching
Don't be a dummy – listen to your mummy
You can call me the ghost with the most
Hey, boo, let's get sheet-faced
You might also like 10 Halloween Movies to Watch This October, 12 Scary Cute Dog and Owner Halloween Costume Ideas, 60 Cork-popping Champagne and Wine Captions or Halloween Monster Eye Crinkle Cookies.
More Halloween Captions
Boo'd up
Feelin' fang-cy
It's lit 🎃
No treats here, just tricks
Eat, drink, and be scary, ghouls
Keep calm and pass the boo-ze
New mask, who dis?
#Twinning 👯
This chilly weather has me coffin up a storm
You're the pumpkin to my jack-o-lantern
I'm the queen of Halloween
Be witched!
Just witchful thinking
I'm the sweetest witch you'll ever meet
Boos and hisses
Til 💀 do us part
Creep it real
Demons are a ghouls best friend
You look b🎃🎃tiful tonight
Ghostest with the moistest
Having a boo-tiful night
Meet my boo crew
Been waiting 364 days for this!
Hey boo-tiful
It's the ghost wonderful time of the year
I"m such a haunt mess
Who you gonna 📞? 👻busters!
If the broom fits, fly it
Witching you a happy Halloween
Trick or tequila
Too cute to spook
Here for the b👻👻ze
Be afraid…be very afraid
Trick or treat yo'self
Bone appetite, my lovelies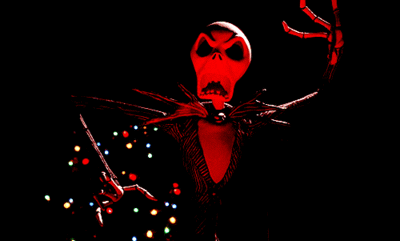 Let me know if you have any great Halloween Instagram captions that I should add to my list. I hope this list of Halloween captions is useful for your next 'gram! Follow along with me on Instagram if you aren't already!