If you like your October and Halloween themed movies on the lighter side like me, then this Halloween movie list is for you! All my favorite non scary Halloween movies to watch this October in one place. What is on your Halloween movie checklist?
Halloween Movies to Watch – The List!
Although I have a HUGE admiration of everything Fall and Halloween related, I enjoy the movies that do have a spooky factor, but tend to be lighter. No scary films for me. Nonetheless, these are all classics that I know every scaredy-cat can enjoy (or will soon enjoy!) during the cooler nights of October! You will love my list of favorite Halloween movies to watch this October. And most importantly, not scary Halloween movies.
The Nightmare Before Christmas
Definitely one of the top 100 Halloween movies – probably top five! Jack Skellington, Halloweentown's adored Pumpkin King, falls bored with the same routine of being spooky and scary. He stumbles upon a little place called Christmastown where he discovers bright colors and a whole lot of joy and love for a man they call Santa Claus. Once Jack decides he wants what Santa has, he takes a journey of self-discovery and finding new priorities that may not be all they're cracked up to be. This has to be on your list of Halloween movies to watch!
Available on Disney+.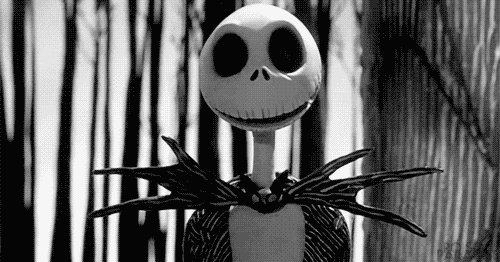 Casper the Friendly Ghost
Although the premise of the movie is surrounded by the fact this child ghost is following another child, it is one of the most heart-warming movies made – and haunting is a good thing here! Casper lovingly haunts a mansion and befriends a human child, Kat. He means absolutely no harm, but knows that other apparitions aren't as…friendly. Him and Kat go on adventures to prevent mischief from ensuing and at the end of it all, love prevails (even in a Halloween-themed movie!). A spooky little love story in its own way.
For rent on Amazon Prime Video.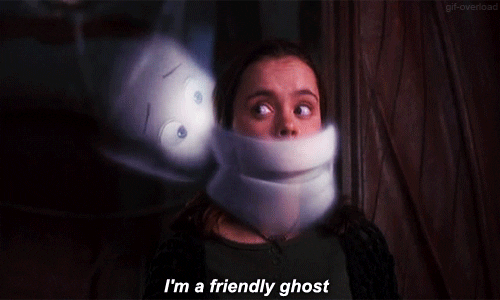 Halloweentown
#HalloweenIsCool! Here's the one thing I always took from this movie – don't follow your grandma anywhere because that only leads opening several cans of worms! When Marnie discovers that her and her family are from a lineage filled with witches, they discover the hidden gem of Halloweentown. This is a place that who's with supernatural powers come to lead a normal life and learn to control their new discoveries. All this leads to an epic fight between good and evil and all things Halloween. I didn't experience Halloween if I didn't watch this!
Available on Disney+.
Hocus Pocus
Hocus Pocus is on every ultimate Halloween movie list – and for good reason! I mean come on, who doesn't love the Sanderson Sisters?! After a couple of friends are messing around talking of a superstitious story after dark (I mean come on – they had it coming, have they not seen horror films?!) they accidentally release the witches to the real world once again. With the help of a friendly, but possessed cat, they team up to stop them from becoming immortal with their magical powers!
Available on Disney+.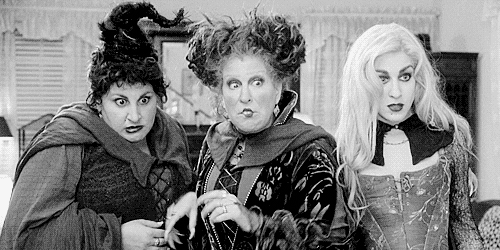 Twitches
Sister, sister! Tia and Tamera Mowery star in the Disney Channel original movie where twins, who were separated at birth, find each other one day but then they also discover something else insane – they are witches! Twins + witches = Twitches! In the nick of time they find each other to team up against the dark forces of the universe to save the world! Dramatic? Yes. But it is Disney, after all!
Available on Disney+.
Beetlejuice
Creepy vibes equals Halloween spirit. Just don't look in the mirror and say "Beetlejuice" three times. AH – you just went and did it, didn't you? The rambunctious spirit, Beetlejuice, comes to the aid of his two deceased friends who are trying to scare off an annoying family who has come to live in the home they are haunting. After their attempts have been nothing short of failures, they called in the creepiest of reinforcements – and few dance numbers. You wither like this or you don't but it is one of the classic Halloween movies to watch.
For rent on Amazon Prime Video.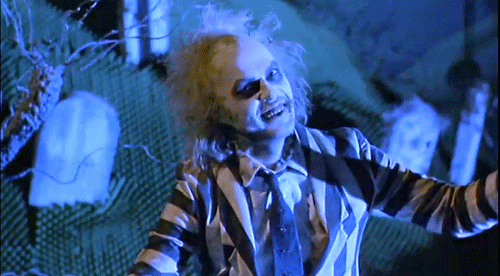 Witches
t's kids (and mice) vs. witches in Roald Dahl's classic, The Witches. It is brought to life once again and is quite different from the 1990's version. Anne Hathaway's performance is spot on as the Grand High Witch. The spectacular cast includes Octavia Spencer, Chris Rock and Stanley Tucci.
Available on HBO Max and Crave.
Corpse Bride
This Tim Burton film gives us all the Halloween season movies – the good and spooky ones. A dead woman named Emily brings living Victor down to the underworld with him as he walks alone in a forest before his wedding. She becomes infatuated with him and wants to marry him – you know a typical Romeo and Juliett storyline where one person is alive and the other dead. However, with an interesting twist on how Emily dies and how that relates to Victor's fiancée above ground, the two decide he needs to return to earth before evil conquers in this unusual love story.
Available on Hulu and Amazon Prime Video.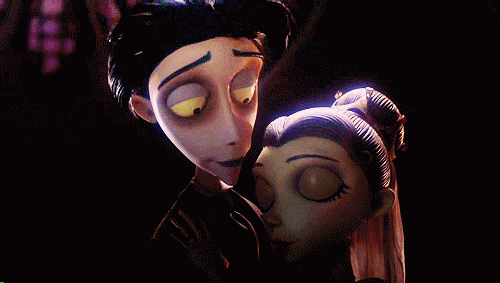 The Addam's Family
This GIF is my mood always – that's why this is one of my favourite films. When it comes to the 1991 classic spooky movie – don't mess with the Addam's family. As a man comes to the family's home and claiming to be a long-lost family member, they rejoice in his return. Except for Morticia who is weary of the man. And frankly, for good reason. Both the family and the stranger conspire against one another while under the same roof, making for an interesting and wild family gathering. And if you get hooked, there's a whole TV series
Available on YouTube and Amazon Prime Video.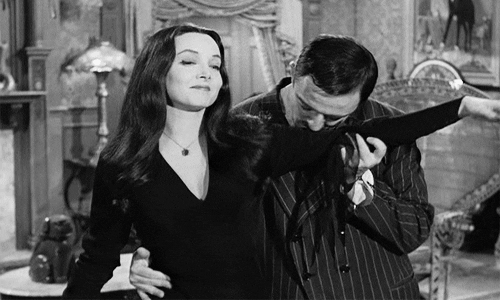 Ghostbusters
Who ya gonna call?! GHOSTBUSTERS! Whether it's the 1984 (Bill Murray <3) or 2016 version – they are both the bomb! When a group of scientists lose their jobs at a university, they decide to become "ghostbusters" and remove ghosts from where they are not welcomed. Which is really anywhere, honestly. When they start getting more wrapped up in the world of the afterlife, they find they are the only ones who can save New York City from a complete ghostly invasion. While this is on my list of Halloween movies to watch — I could watch this any time of the year!
2016 version is on Hulu, the original is on Vudu and Amazon Prime Video.
You might also like to read Spooktacular Halloween Donuts, 20 Feel Good Movies to Distract Yourself With or 25 Of the Best Girls Night Movies.
It's the Great Pumpkin, Charlie Brown!
Adulting be like "I got a rock" when I go out for trick or treating nowadays. Haha! This is just one of those wholesome movies that everyone has to watch every year to take a break from scary Halloween movies. And if you don't, you need to start making this a movie night tradition ASAP. As October 31st approaches for Charlie Brown and friends, they prepare for the arrival of the Great Pumpkin. Despite Charlie Brown's disbelief in it, Linus continues to write his annual letter to the Great Pumpkin in hopes to eventually prove his buddy wrong.
Available on Amazon Prime Video and Disney+.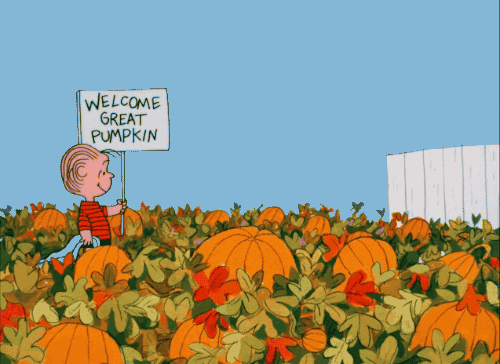 If you are looking for some Halloween treats and eats, you might like Halloween Panna Cotta Eyeballs, Colourful Halloween Pancakes, or Spider Halloween Pizza with Black Charcoal Crust.
Teen Witch
Imagine if your wishes came true as a teenage girl …ugh, the mistakes we would have made. But that's exactly what happens in this not-at-all spooky movie about – you guessed it – a witch who is a teenager. When she realizes her power and all that she can do with it, there's no turning back. And honestly, she's becomes scary cool…
Available on YouTube and Amazon Prime Video.
Frankenweenie
While it's a little unnerving how often kids can pull off major scientific feats in movies with little to no experience, this flick is more heart-warming than anything – definitely one of the cutest non scary Halloween movies. Instead of coping with the loss of his best furry friend, Tim Burton's classic main character Victor instead sets out to revive him and bring him back into his life. The hijinks to follow aren't unexpected, but they're a good time. And despite zombie dog energy, this one isn't even a little bit scary.
Available on Disney+.
Haunted Mansion
Watching this movie is almost the same as taking a whole trip to Disneyland and going on the Haunted Mansion ride that inspired it…almost. Still a good time. When an unsuspecting real estate agent decides to bring his family to investigate the property (because why not??), he finds a whole lot more than just three-and-a-half bathrooms and antique, handcrafted molding. That's right – a haunted house.
Available on Disney+.
Sleepy Hollow
Okay, if you're a little kid this one might be a little spooky. As a grown-up with a license to cuddle, it's free from jump scares and not bad at all. Bodies start showing up in Sleepy Hollow – with no heads attached. Ichabod Crane, played by Johnny Depp, is on the job. And of course, he suspects nothing spooky. Just a little run-of-the-mill crime in action. But boy oh boy, we're all in for a surprise.
Available on Sling and Amazon Prime Video.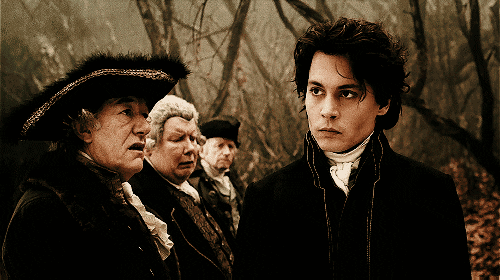 Double, Double, Toil and Trouble
Throwback movies don't get much better than this. The only thing that scary is how cute Mary Kate and Ashley are in their Halloween movie classic. As they always do, the twins' band together to save their family – this time, it's the family farm. A major blast of nostalgia to fit perfectly into your spooky season and a little gem in any list of non horror Halloween movies.
Available on Sling and Amazon Prime Video.
E.T. The Extra Terrestrial
I'm no expert on the subject, but I say that aliens fall under the umbrella of weird, unusual stuff that is expected with Halloween. So this 80's classic is perfect for this list of Halloween films! It's a heartwarming tale between a kid and an alien, of course. And you know the classic scene of him biking into the sky? Don't you want to know how he gets there? There's only one way to find out…
Available on Amazon Prime Video and Peacock.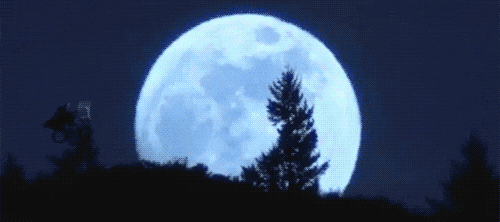 Warm Bodies
You've heard the classic frog-prince idea, right? Okay, now replace frogs with zombies, and you've basically got the plot for this not scary Halloween movie. When this zombie boy sees our young woman, his heart beats for the first time (aw!). Everything that happens next, maybe not so much, but somehow even a movie about brain-eating monsters splatted with human blood will warm your heart and crack you up.
Available on Hulu.
Coraline
A kid's movie about a kid shouldn't be as creepy as this is, but don't worry – it's not enough to bother you. When Coraline finds an escape in an alternate family, it seems almost too good to be true. And when that's the case, it usually is. Even though she's cute as a button, this girl's definitely got an edge that will keep you on your toes, just the right amount. It's not on every Halloween movie list, but it's a good one.
Available on Amazon Prime Video and Apple TV.
Are there any that I missed?! Yes – I know about all of the other scary classics in the list of all Halloween movies, but we don't talk about them here! 😉 I hope you're ready for longer nights and cooler weather so that this list can be a great way to kill time and you can cuddle up with someone you love (or your entire family) for a double feature! And ok, I will give scary movies the romantic advantage when you get scared and all that jazz, but that's it!
Hope you enjoy your nights in this October! Let me know if there are other non scary Halloween movies that I should add to this Halloween movies checklist. If you are like me, non horror Halloween movies are your favourite way to make your way through the month.
I recommend you try this Halloween Bark for your movie night or look over these 70 Spooktacular Halloween Instagram Captions for your Halloween pics.
Pinterest Images: Zamurovic Brothers and Chepko Danil Vitalevich
Bella Bucchiotti is a storyteller, food lover, dog mom and adventure seeker living on the Pacific coast. She shares her passion for food, dogs, fitness, adventures, travel and philanthropy, in hopes of encouraging followers to run the extra mile, try new recipes, visit unfamiliar places and stand for a cause. Bella lives with Type 1 Diabetes and Celiac Disease.