It's the freakin' weekend, babes! So, who is down for a fun girls night in filled with pizza, wine, and Rom-Coms? Uh, yes please – count me in! I have listed my top 25 favorite girls night movies to binge watch with my fav gals. They range from making me want to sob all day long to feeling like an empowered woman to appreciating all the different forms of love in my life. Hopefully you and your girlfriends will love this list as much as I do!
Girls Night Movies you Need to Watch!
The Notebook
This is literally the most quintessential movie to ever grace a girls night in. A story of life's wicked timing, Rachel McAdams and Ryan Gosling play two people who never should have fallen in love, but fight against the universe to win true love despite the odds. And are you telling me that staring at a hot, young Gosling for 2 hours doesn't sound like the best night ever?

Love Actually
Ok this is a perfect movie to "AWWW" at when the holidays are approaching! Nine different people get caught up in a web of love during the holidays, all trying to navigate their emotions, lives, and own fates. From Liam Neeson to Keira Knightley to Hugh Grant, this all-star cast brings joy and even heartbreak on the screen as we cheer on for everyone to find love at the end of it all. This is the first holiday movie I watch every year and just bought a new copy of it.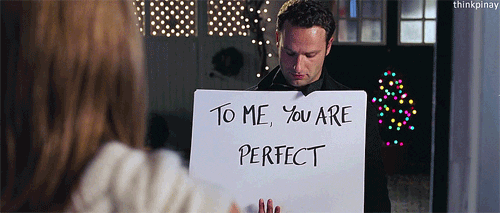 How to Lose a Guy in 10 Days
Alright, alright, alright! Playboy Ben Berry (Matthew McConaughey) is overly confident in his ability to make women fall for him (ok, he's not wrong though) within 10 days. Columnist Andie Anderson (Kate Hudson) is determined to prove him wrong by all means necessary. I'm not going to spoil it for you, but neither of them are prepared for what these opposites have just attracted. Watch this girls night movies when you and your girls are feeling sassy and need some lessons to get rid of the scrubs in their lives.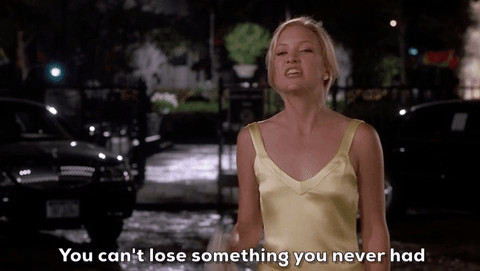 27 Dresses
This is truly the single girl's ultimate nightmare. Katherine Heigl plays Jane, a woman who just can't say no to being in a wedding. She finds herself as the personification of that meme that floats around that says "All my friends are walking down the wedding aisle and I'm walking down the wine aisle." As she meets and befriends reporter (James Marsden), she finds herself starting to question when she's going to be the one in the white dress instead of a colored one.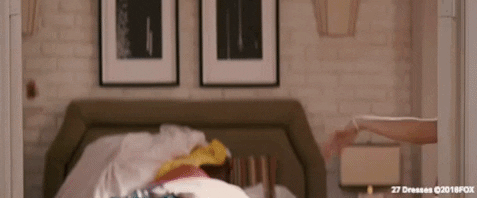 Dirty Dancing
Alexa, play Time of My Life on repeat. When people say you can't beat a classic – YOU CAN'T. There is nothing that I have wanted more in my life than to have a Patrick Swayze-esque hunk look at me from across the room and know to lift me at the perfect time to recreate this historic moment between Swayze and Jennifer Grey. Baby (Grey) finds herself bored with her parents at a hotel for the summer when she meets Johnny (Swayze) where he is a dance instructor at. The two fall in love, but not without the classic forbidden love drama.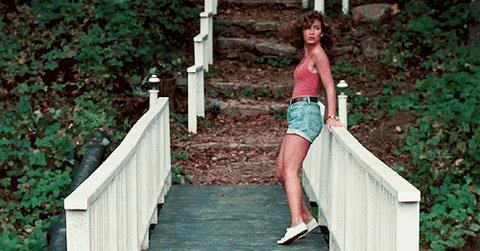 Sweet Home Alabama
Have you ever felt like you just can't escape where you're from? Well, Reese Witherspoon plays an eager New York City fashion designer, Melanie. When she finds herself engaged to one of Manhattan's elites, she remembers that she has to return home to divorce her country boy, high school sweetheart, Jake (Josh Lucas) in Alabama. When he refuses to divorce her, she's stuck at home for longer than expected and finds something she wasn't planning on: herself. This is a perfect girls night movies to watch when you feel like being nostalgic and miss home.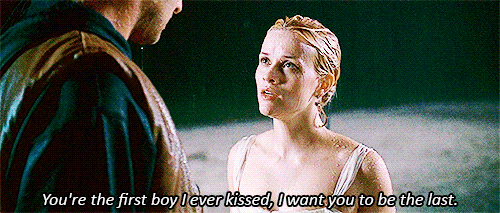 The Devil Wears Prada
I think this is the first movie where I have felt so ill-equipped in my fashion sense and wanted to purge my closet immediately. Meryl Streep plays the infamous Miranda Priestly, a New York City magazine executive who has a love of perfection and making everyone around her stressed. Anne Hathaway is eager college graduate, Andy, who becomes one of Miranda's assistance in hopes to work her way up the corporate ladder. Between balancing her job, relationship, and staying true to her heart, Andy finds herself having to realize that some things are just worth losing. Now, you don't have to be in any particular mood to watch TDWP – this is timeless, ageless, and elegant. Much like Streep, herself!
Sex in The City
I would like to think that Carrie Bradshaw would be proud of the blogger I am becoming and that she might take me under her wing, go out for mimosas, and shop all day at Jimmy Choo. Tis but a dream. The original four leading ladies, Carrie (Sarah Jessica Parker), Samantha (Kim Cattrall), Miranda (Cynthia Nixon), and Charlotte (Kristin Davis) reunite for Carrie's wedding to Mr. Big (Chris Noth). Although Carrie and Big's roller coaster of a relationship gets us each time, the truly best moments of the movie is when she's spending her time laughing with her 3 best friends. Which is exactly what you will be doing while watching!
Bridesmaids
Anyone who tells you they don't like Bridesmaids is someone you don't need in your life, alright? Annie (Kristen Wiig) is asked to be Maid of Honor at her childhood best friend, Lillian (Maya Rudolph), wedding. All seems well at first until condescending Helen (Rose Byrn) comes into play and things take a wild turn. With Melissa McCarthey, Rebel Wilson, and Ellie Kemper in the cast, you know you're not going to be yawning half way through this legendary flick.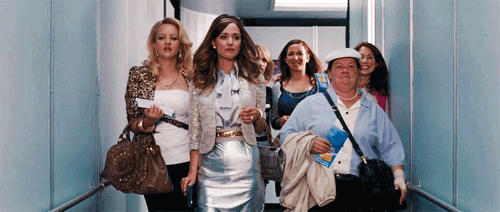 Pitch Perfect
Aca-whaaaaat?! A group of women in the college's acapella group may seem like a bunch of misfits at first. Girls like angsty Beca (Anna Kendrick), over-zealous Fat Amy (Rebel Wilson) are giving the group's leader Aubrey (Anna Camp) a run for her money as she tries to turn these wildlings into picture perfect acapella superstars. Fair warning: if you watch this movie with me, be prepared for me to burst out in song and dance for each number.
Grease
You're the one that I need…OH YES INDEEEEEED! A timeless classic, Grease will give you all the nostalgia of simpler times like drive-in theaters and diners that serve literally only milkshakes and fries. Danny (John Travolta) and Sandy (Olivia Newton-John) meet and fall in love during their summer vacations. Only to find out that they are now attending the same high school! The two fall into very opposing cliques – so what are they to do? Follow their hearts or the social norms? Talk about getting up and dancing during a movie, if you don't wiggle just a little bit during Beauty School Drop-Out, are you even human? Quite possibly one of the classic girls night movies.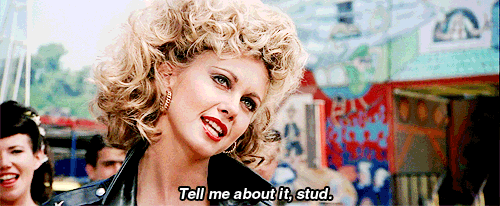 Mamma Mia!
Here we go again! How can we resist this movie? Donna (Meryl Streep) is living her best life and owns her a hotel in the Greek islands. Her daughter Sophie (Amanda Seyfried) is about to get married but has one issue – she doesn't have a father to walk her down the aisle. So what's a gal to do? Send invites to the three suitors that have the potential to be her father and let fate play out its cards! This is such a fun movie with all the romance, music, and dancing. Not to mention – all the songs are from ABBA!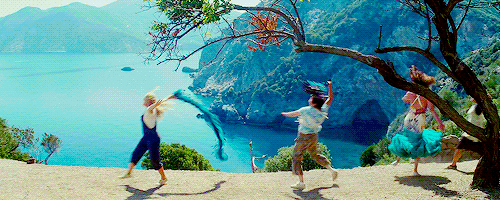 Me Before You
A quirky and uplifting story of two unsuspecting people who found love, this rom-com will have you believing that anything, with love, is possible. Lou Clark (Emilia Clarke) becomes the caregiver of Will Traynor (Sam Claflin) who is suspended to his wheelchair after a traumatic accident years prior. His cynical views start to lift as Lou shows him that life isn't all about looking at the negatives. Honestly, I just love Emilia – my khalessi can do no wrong.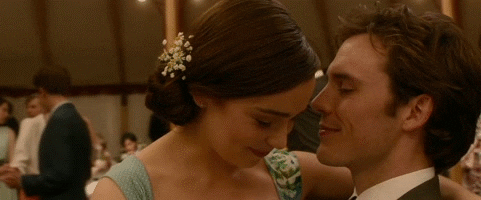 Legally Blonde
Need to revisit the old "bend and snap" routine again? And in case anyone under the age of 15 is seeing this for the first time – this movie was not made famous by the groundbreaking Ariana Grande music video. Elle Woods (Reese Witherspoon) gets dumped by a jerk of a boyfriend for being..well..too blonde. To spite him, she gets into law school at Harvard and attempts to get revenge. We love a smart, sassy female lead and Elle is just our woman!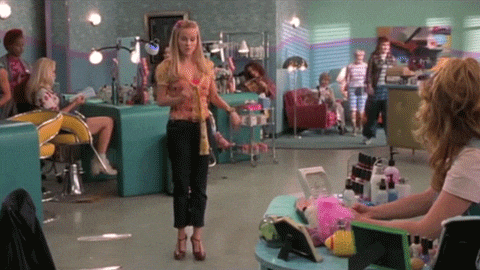 The Princess Diaries
Talk about Queen of Queens – her royal highness, Julie Andrews graces our screen as Queen Clarisse Renaldi of Genovia. She finds her hot mess express of a granddaughter, Mia (Anne Hathaway) and brings her back to her homeland to begin her princess lessons. And honestly, if Julie Andrews for some reason appeared into my life and asked me to go to a forgein country that I have no knowledge about, I would ask all those questions, Mia! Tell your friends to shut. up! and enjoy believing that anyone can become a princess. I mean, Meghan Markle did!
Letters to Juliet
Make it an Italian themed night and order in a bunch of Olive Garden and enjoy this Amanda Seyfried classic. She plays Sophie, a young woman visiting Italy where she discovers a wall filled with heartbreaking letters written to Shakespere's Juliett. There she connects with an elderly woman who once left a letter there and encourages her to go after her long lost love. Never have I wanted to go to Italy more thinking that I'll go on some sort of whimsical adventure with strangers and potentially fall in love.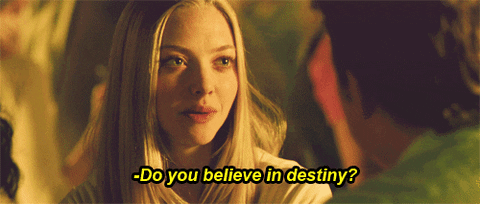 Sisterhood of the Traveling Pants
Best friends Bridget (Blake Lively), Carmen (America Ferrera), Lena (Alexis Bledel) and Tibby (Amber Tamblyn) have all grown up together and spent every summer with one another. The time has finally come where they are all going their separate ways for a few months. As they decide they need something to keep them still within reach, they choose a magical pair of pants that changes the paths for all four girls when they have them. Watching this with your best friends will make you appreciate all that you've been through together. Maybe you guys will find something to all keep amongst yourselves no matter where in the world you may go!

P.S. I Love You
Hilary Swank and Gerald Butler play husband and wife duo Holly and Gerry. When Gerry passes from a brain tumor, he leaves behind a trail of memories for Holly to follow and remember. He knows his passing will affect her greatly, so he plans ahead – something she thought he was unfamiliar with. As she travels back in time to think of her true love, she learns that moving on is something everyone has to do, even when we don't want. If you want to cry and believe in soulmates, turn on Netflix for this one and you won't be disappointed. Well, you will be – but for other reasons. Just watch the movie and cry like the rest of us. Anyone else love girls night movies that make us tear up?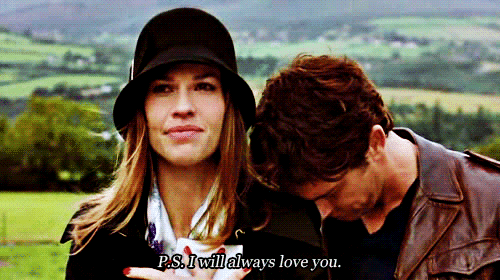 Valentine's Day
I know for a fact all of us at 13 went to go see this movie for the love story of T-Swift and Taylor Lautner alone. But this jam-packed celeb movie was an epic cast. From Ashton Kutcher to Jessica Alba, Anne Hathaway to Bradley Cooper, and Jamie Foxx to George Lopez – one word, iconic. As the trials of love pull together everyone's heartstrings to create a huge web of tales and adventures, this movie is great to further prove that love is truly all in the timing.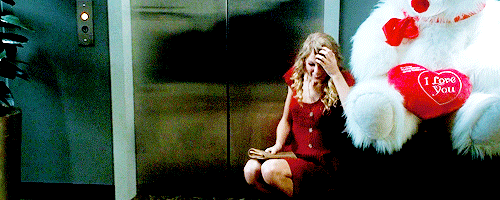 The Other Woman
Three amazing women find themselves in a love triangle, er – more of a square, with suave gentleman, Mark (Nikolaj Coster-Waldau). Lawyer Carly (Cameron Diaz) thinks she's being a romantic girlfriend and shows up for a surprise visit to his home only to find his wife, Kate (Leslie Mann). Once the two women decide to team up, they find yet another woman, Amber (Kate Upton). All three women join forces to put him in his place and has a great girl-power beat through the whole film. Have a girlfriend who needs to release some anger (or get ideas!) from an awful ex? This is the go-to.
The Holiday
An actual holiday classic rom-com movie, this movie is all about going for what you want and removing yourself from toxic situations in your life. Two ladies, (Kate Winslet and Cameron Diaz) unlucky in love, decide to switch homes for the holiday season to get out of their old ruts. Amanda (Diaz) goes to England where she meets Graham (Jude Law) and finds herself, for the first time, in a healthy relationship. All the while in L.A., Iris (Winslet) befriends Miles (Jack Black) who also is in a turbulent love affair. We can all connect with both women and root for them to find not just love, but peace.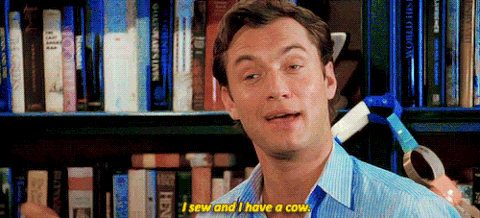 He's Just Not That Into You
Another great rom-com peppered with an all-star cast, this movie would have been sponsored by Lizzo's Truth Hurts by it's bluntly honest title. Going through the complications that are our reality in modern-day relationships, the characters all give us someone to relate to. Jennifer Aniston and Ben Affleck play a couple struggling to commit. Ginnifer Goodwin's character is every single girl. Drew Barrymore has no problem getting men into her life, as long as they are batting for the other team. All the while Bradley Cooper finds it hard to trust his married self around "friend" Scarlett Johansson.
50 First Dates
Adam Sandler? In a rom-com? Yep – and it works SO WELL. As Henry (Sandler) falls for a beautiful woman named Lucy (Drew Barrymore) with a tragic condition, he is persistent for her affection and comes up with creative ways to help her enjoy their time together as each day goes by. A humorous movie filled with heart-warming moments, it's the perfect movie to remember that good people still exist.
Dear John
You can't miss this movie – Channing Tatum as a soldier? YUM. But this movie will make you feel allll the feels as these star-crossed lovers rarely see one another in person as John (Tatum) is off on deployments while college student (Amanda Seyfried), Savannah, waits for his returns. The only real communication they have is letters they write to one another as unforeseen circumstances arise during their love affair. Let me just say one thing: GET THE TISSUES AND CHOCOLATE READY.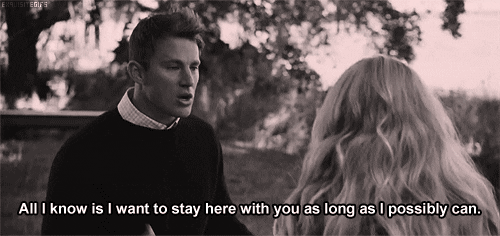 My Big Fat Greek Wedding
Although this flamboyant, Greek family may not approve of the non-Greek, vegetarian beau (John Corbett) their daughter (Nia Vardalos) has picked, they would rather her married by 30 than not! A feel good movie about family values and how things work out at the end of the day, this movie is perfect to celebrate an engagement or upcoming wedding! Cheers to that!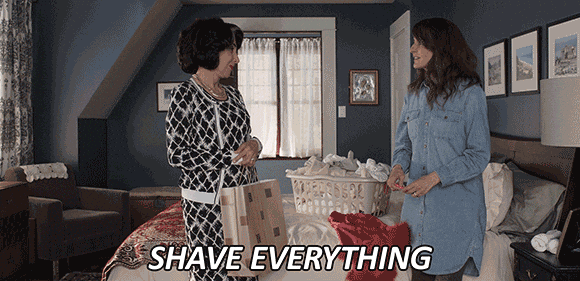 With these 25 flicks, there will be no more saying "I don't know what we should watch!" Work your way through this list, print it out, check off movies you have watched, and you won't be disappointed! Each film has a special message in it, whether it be that at the end of the day you will always have your girlfriends or that the perfect guy will come along eventually one day.
Enjoy these feel-good girls night movies and put some extra butter on the popcorn for me!
You Might Also Like
Bella Bucchiotti is a storyteller, food lover, dog mom and adventure seeker living on the Pacific coast. She shares her passion for food, dogs, fitness, adventures, travel and philanthropy, in hopes of encouraging followers to run the extra mile, try new recipes, visit unfamiliar places and stand for a cause. Bella lives with Type 1 Diabetes and Celiac Disease.