Christmas is all about traditions and a favourite of mine is binge watching holiday movies! I have compiled the BEST EVER Christmas movie list into three categories: the classics, honorable mentions, and Christmas claymations. If you are like me and get carried away with the spirit of Christmas, you will start watching Christmas flicks in early December. From classic Christmas movies to the greatest Christmas movies, there are so many to watch! Recharge your holiday spirit without a trip to the North Pole by taking in the best Christmas movies of all time.
I have done hours of research along with my 20+ years of extensive knowledge on Christmas movies. However, I do have one qualm – why isn't there a Christmas Birthday movie yet? Do I need to make my own movie to put on my own list? I think so. 😉 Anyways, here is a detailed, thorough Christmas movie list of the absolute best holiday movies for you and loved ones to enjoy this holiday season! Bring on the Christmas spirit!
The Classics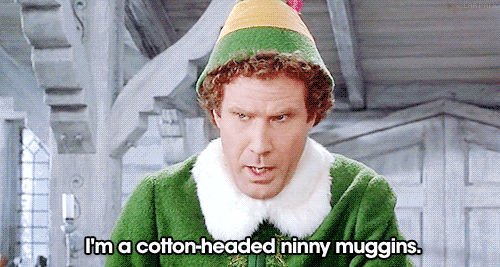 I will keep this simple. If you haven't watched half of these, you are not ready for Christmas. You will not receive your Christmas presents until you watch A MINIMUM of half of these movies. Plain and simple. Oh, and you have to do it while wearing comfy jammies, snuggling your pet, while drinking hot chocolate in a Santa hat. Hey, I don't make the rules. Christmas does.
How the Grinch Stole Christmas
No matter what age you are, you can't deny this movie has some of the best quotes. "Solve world hunger, tell no one" is one of my personal favorites. Your heart will swell three times when you watch it!
A Charlie Brown Christmas
Poor Charlie Brown is always picked on. Good grief! But despite his hardships, he still tries to find the deeper meaning of Christmas.
Scrooged
In this Dickens inspired Christmas movie, Bill Murray is an arrogant TV executive who, while planning to stage a live production of A Christmas Carol, winds up living out a crazed variation of the story.
Elf
You don't need me to describe this one because I know you've already seen it. You've already laughed at Buddy's antics. And if you haven't, go watch it now! No really, I mean it.
It's a Wonderful Life
Ah, yes, another classic Christmas movie. It starts out sad when George Bailey imagines life would be better off without him, but then his guardian angel shows him it's not true. It's a serious movie with a feel-good meaning that'll leave you in tears.
Love Actually
Love Actually has an all-star cast and some iconic romantic scenes. If you're in the mood for a classic holiday romantic comedy, check out this film!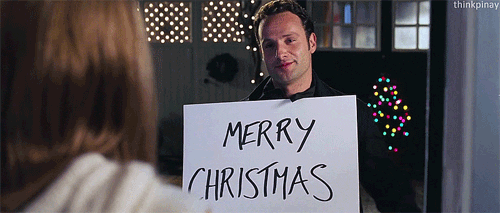 Serendipity
Serendipity is another romantic holiday movie that you forget about. Any John Cusack fans out there!?
A Christmas Story
If you haven't seen a Christmas Story, you've still seen a Christmas Story. You know about the Red Ryder BB gun, the leg lamp, and "I triple-dog-dare-ya!"
The Nightmare Before Christmas
The Nightmare Before Christmas is one of the best holiday movies. You can start watching this movie as early as October and you get a little spookiness if you're into that. Plus it has an amazing soundtrack.
A Christmas Tale
In the mood for more of a comedy-drama? A Christmas Tale is a funny movie revolving around a crazy family holiday gathering (can anyone relate?).
Christmas with the Kranks
If you'd like some slapstick comedy laughs, check out Christmas with the Kranks! It's a funny Christmas movie where new empty-nesters decide to go on a Caribbean cruise for Christmas, to the chagrin of their Christmas-obsessed neighbors.
Home Alone Series
We've all watched the Home Alone series growing up, and now it's time to watch it again! Being alone on Christmas doesn't sound all that fun, but it sure is funny to watch Macauley Culkin's iconic shave lotion scream.
When Harry Met Sally
Another Christmas 1989 classic! When Harry Met Sally is a Christmas romantic comedy that asks the age-old question: Can men and women be just friends? It's got that iconic "I'll have what she's having" scene and it's so quotable.
The Polar Express
If you're in the mood for a children's movie, The Polar Express is a classic. It's a feel-good movie with a good message at the end. We follow the adventure of a boy who boards a magical train who learns to believe in Christmas and himself.
Die Hard
Don't come for me on this one! It is a Christmas movie! Is it an action film? Yes. But it has Christmas music, presents are involved, and it snows at the end. That sounds like a Christmas movie to me.
National Lampoon's Christmas Vacation
This 1989 film is totally a Christmas classic out of sheer ridiculousness. If you haven't seen Chevy Chase in action, drop what you're doing right now and watch this irreverent comedy.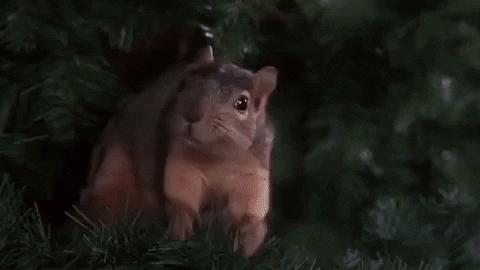 The Holiday
One of my favorite Christmas films is The Holiday, starring Jack Black, Kate Winslet, Jude Law, and Cameron Diaz. Need I say more? Two girls swap houses during Christmastime and end up finding love where they least expected it.
Mickey's Once Upon a Christmas
Disney fans everywhere love this holiday movie. It's a holiday classic where your best friends Mickey, Minnie, Goofy, Donald, Daisy, and Pluto share three stories about Christmastime.
A Christmas Carol- Scrooge
You know the story. Ebenezer Scrooge is a miserly old man who makes his employees work on Christmas. He's visited by the ghosts of Christmas past, Christmas present, and Christmas future to show him the true meaning of Christmas.
Frosty the Snowman
Sing it with me: "Frosty the Snowman was a jolly happy soul, with a corncob pipe and a button nose, and two eyes made out of coal." You don't even know to look up the rest of the lyrics, you know the song. Enough said.
White Christmas
Just by reading the title, you can already hear Bing Crosby singing. This is a romantic holiday movie that takes place in the 50's, and two entertainers take two women to their former commanding general's lodge in Vermont. They try to save the failing lodge while falling in love!
Holiday Affair
Holiday Affair is another classic Christmas movie, and it's one of the few on my list that is black and white. A shop clerk starts wooing a beautiful young widow, to the dismay of her boring nice neighbor.
While You Were Sleeping
The 1996 romantic holiday movie While You Were Sleeping features your favorite actress Sandra Bullock. Her crush falls into a coma and his family thinks she's her fiance, and hilarity ensues.
Last Christmas
This 2019 romantic Christmas movie is about a Kate that dresses like an elf in a year-round Christmas shop. Things get interesting when she meets Tom, who is a handsome and charming man who seems too good to be true.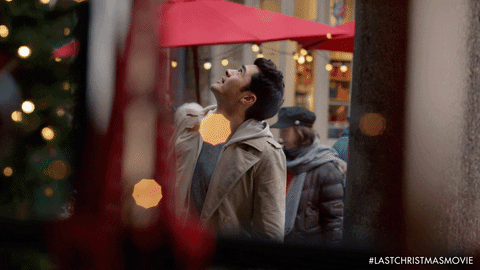 It Happened on Fifth Avenue
This romantic holiday movie happens when a rich businessman's daughter falls in love with a squatter in her dad's vacant townhouse. It sounds kind of weird, but it's actually delightful.
Bad Santa
Listen to this: imposter Santa robs stores on Christmas Eve. Need I say more?
The Santa Clause series with Tim Allen
A man accidentally makes Santa fall off the roof, then becomes Santa. He was previously a nonbeliever, and now he has to convince others to believe! You can find this one on Disney Plus.
Jingle All the Way
Did you ever want something super bad for Christmas that your parents just couldn't get their hands on? Check out Jingle All The Way to watch Arnold Schwarzenegger compete with another dad for a Turbo Man.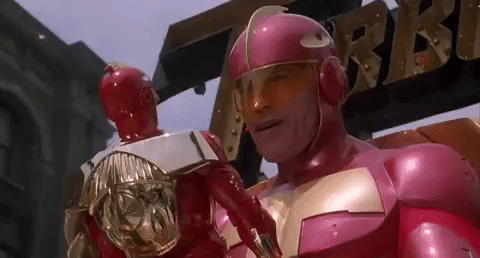 Christmas in Connecticut
Another oldie but goodie! This one is a romantic holiday movie about an unmarried city magazine writer who pretends to be a farm girl. Spoiler: she falls for the war hero.
Miracle on 34th Street
What happens when you hire the real Santa Claus to come to Macy's? Find out in Miracle on 34th Street!
The Family Man
In this holiday film, Nic Cage plays a workaholic bachelor in New York City, who wakes up on Christmas Day to find himself in a New Jersey suburb with a family and a completely different life.
Four Christmases
This holiday movie is more recent, where a couple visits all four of their divorced parents on Christmas. Reese Witherspoon and Vince Vaughn are funny Christmas movie gold.
Meet Me in St. Louis
This one was originally a musical that got made into a film in 1944. Only about 25 minutes of the film takes place during Christmas, but it's considered one of the best holiday sequences in cinema history. You don't want to miss it.
The Muppet Christmas Carol
Looking for something family-friendly on Disney Plus? Look for the Muppet Christmas Carol! It's got all your favorite muppets including Kermit, Miss Piggy, Gonzo, Fozzie the Bear, and Sam the Eagle!
Christmas Movie List: The Honorable Mentions
These honorable mentions are movies that are pretty fresh off the presses. Think within the last 10 years or so. Being that young, that can't be considered holiday classics just yet – but they definitely will one day in the future. Many of them are also originals of their respective streaming service. Although you can find most every movie ever made on any given streaming service, these newer Christmas movies can be found on Amazon Prime, Disney+, Hulu, Netflix, and YouTube.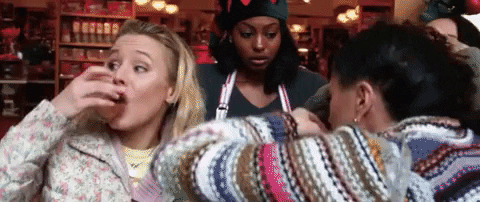 Klaus
Klaus is such an underrated Netflix Original film. It's a non-American and unconventional animated movie and could be a potential classic.
El Camino Christmas
There are no Christmas colors and no red and green, but El Camino Christmas is still a great Christmas movie. A man comes to town looking for the father he never met, but ends up stuck in a liquor store with five strangers on Christmas Eve.
Just Friends
Ryan Reynolds and Amy Smart star in this holiday comedy about old high school friends. Back then, Chris is in love with Jamie but Jamie just wanted to be friends. Ten years later, Chris returns to his hometown at the holidays and tries to win Jamie's love.
A Very Harold and Kumar Christmas
Need something else to stream on Christmas? This movie is more for adults, as it's rated R and mentions pot and mobsters for a Manhattan adventure.
Mixed Nuts
This Steve Martin movie is about a man who manages a suicide-prevention hotline. This Nora Ephron movie is a little dark but a good Christmas movie that is certainly something different.
Happiest Season
This Happiest Season is a unique Christmas film that combines coming out and visiting your family for the holidays. Starring Kristen Stewart and Dan Levy is one not to miss.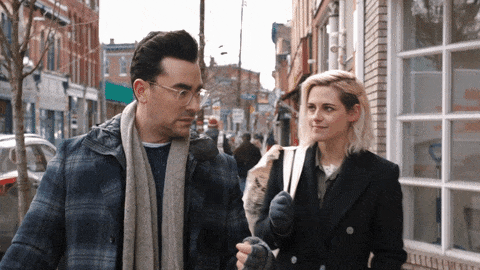 Arthur Christmas
Do the kids need a new Christmas movie to watch? Try Arthur Christmas, where Arthur embarks on a magical adventure to save Christmas.
A Bad Mom's Christmas
This one is for all the overworked moms out there: A Bad Mom's Christmas is a funny Christmas movie that follows three under-appreciated moms while they host their own mothers for Christmas. Yikes!
A Boy Called Christmas
Streaming on Netflix, A Boy Called Christmas movie is an adaption of a children's book of the same name. The holiday adventure is about a boy named Nikolas on a quest to find the magical elf village known as Elfhelm.
Holiday Rush
Holiday Rush is a comedy Christmas movie where a recently fired DJ has to downsize his life. His four spoiled kids have to move into his aunt's house, where he lived before he became wealthy.
The Holiday Calendar
A photographer inherits an antique advent calendar, which happens to tell the future! Need I say more? You can stream this one on Netflix this holiday season.
Noelle
Noelle is Santa's daughter and finds herself trying to reel her brother back into the family business while saving Christmas. Find this family-friendly Christmas film on Disney Plus.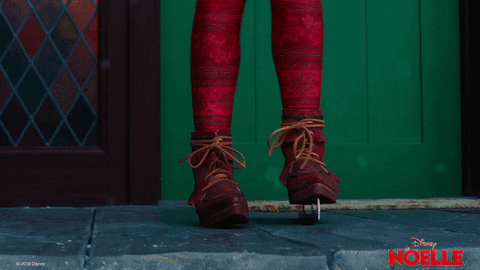 The Christmas Chronicles
Another Netflix original movie, The Christmas Chronicles features Kurt Russell playing Santa. In this holiday movie, a brother and sister team up with Sants to save Christmas.
Holiday in the Wild
Kate's husband suddenly decides to end their marriage, and she decides to go to Africa without him. She finds herself caring for a baby elephant and falling in love again.
Elliot
This is a cute Christmas story about Santa's reindeer! Blitzen retires, so a mini horse tries to fulfill his lifelong dream of joining Santa's reindeer team.
Gremlins
This holiday flick is one that may not be on everyone's Christmas movie list. In this movie, a cute and fuzzy present spawns evil offspring that ruin Christmas Eve after a boy breaks three important rules.
Office Christmas Party
Jennifer Aniston stars in this holiday film about siblings who have different perspectives on how to run the company they inherited. The title hints of the office Christmas party to end all office Christmas parties, which is memorable!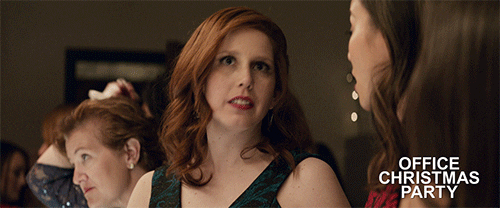 Holidate
This is a cute one. Two strangers need plus-ones, so they agree to platonically be the other's date all year long. Of course, they develop feelings along the way.
The Princess Switch
A duchess and an ordinary girl switch places just before Christmas one year, and they both fall in love with each other's boyfriends. You'll recognize Vanessa Hudgens from High School Musical!
Get Santa
A father and son must help save Christmas! When they find Santa Claus crashed in their shed, they have to make sure he can still deliver presents on time.
Deck the Halls
Matthew Broderick plays a dad who is in a challenge to out decorate a kooky neighbour, Danny DeVito. Of course, things get out of hand in this Christmas comedy.
Carol
Like Love Actually, Carol was never intended to be a Christmas movie. You will be enchanted watching Rooney Mara as a retail worker in a Santa hat fall for a mink-wearing Cate Blanchette.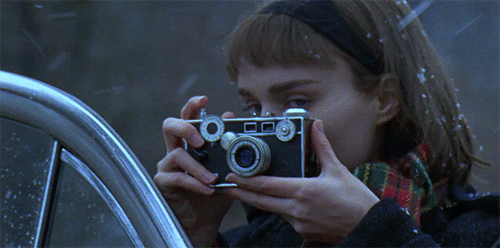 Santa Girl
In this funny Christmas movie, Santa's daughter doesn't want her arranged marriage or to take over the family business. She decides to go to college instead.
Let it Snow
Do you want a little cliche and holiday cheer in your romantic holiday movie? In Let it Snow, a snowstorm creates forced proximity for a group of teenagers on Christmas Eve. Their love lives and relationships won't be the same on Christmas morning.
Little Women
Emma Watson stars in the 2019 remake of a classic, which is a heart-warming tale of sisterhood. The holiday movie features white Christmases in New England filled with feasts, fires, fun, and family.
The Family Stone
An uptight businesswoman meets her eccentric boyfriend's parents for Christmas. It's got drama, laughs, and a great cast ensemble.
Prancer
Prancer is a magical fantasy that the whole family can enjoy. Follow along with a little girl who finds a hurt reindeer in the woods, whom she believes to be none other than Santa's Prancer.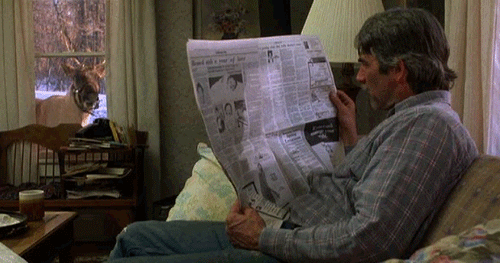 Just Friends
Chris Brander is still hung up on his high school crush. So when things go south with his pop star girlfriend, he goes back to his hometown to try to win her heart. Did I mention Ryan Reynolds is in it?
Last Holiday
Last Holiday is an awesome, heartwarming movie about a cautious woman named Georgia. When she receives a terminally ill diagnosis, she sells her belongings and flies to Europe to live her dreams before she dies.
The Spirit of Christmas
A spirit still gets his chance at love by finding love with a young lawyer 12 days before Christmas. He needs her help to solve the mystery of his haunting.
The Man who Invented Christmas
This is a story that describes the creation of A Christmas Carol. Charles Dickens uses real-life inspiration to come up with Ebenezer Scrooge.
Planes, Trains, and Automobiles
John Candy and Steve Martin star in this 1980s holiday tale gone sideways. This Christmas comedy is about two rivals just trying to make their way home for the holidays.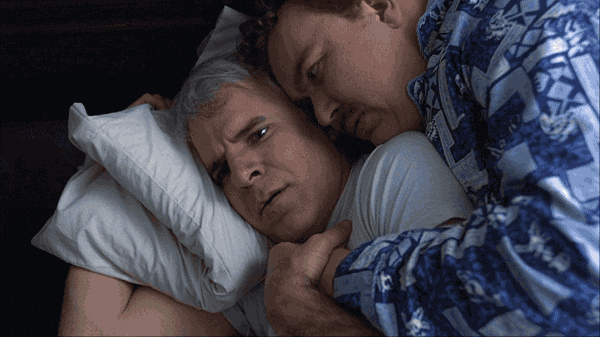 Almost Christmas
In this funny Christmas movie, one father just wants one thing for Christmas: for everyone to just get along. You can watch this dysfunctional family on Amazon Prime!
12 Dates of Christmas
Imagine re-living a date 12 times! That's a hard pass for me, but Kate gets the chance to make things up to Miles, a handsome guy she got set up with.
Happy Christmas
In this indie Christmas film, Jenny played by Anna Kendrick, creates mayhem while visiting her brother and his wife's idyllic domestic bliss.
The Perfect Holiday
A divorced mother of three is feeling especially sad during the holidays. Her daughter notices this and asks the mall Santa to pay her a compliment. It's a clean, romantic holiday movie.
The Happiest Season
A woman wants to propose to her girlfriend at her family's holiday party. But it gets complicated when she finds out she hasn't come out to her conservative parents yet.
You might also like 20 Feel Good Movies to Distract Yourself With, 66 Winter Instagram Captions That Will Give you Chills or Winter Bucket List of Ideas.
Can't Forget Claymations
You can't have Christmas without these classic Christmas claymations. These are actual masterpieces. We are so used to CGI and greenscreen magic that we have forgotten that movies used to be made frame by frame, one little tiny motion at a time. If your family doesn't have a tradition of watching these cinematic beauties, then make it a thing for this year and every year from here on out.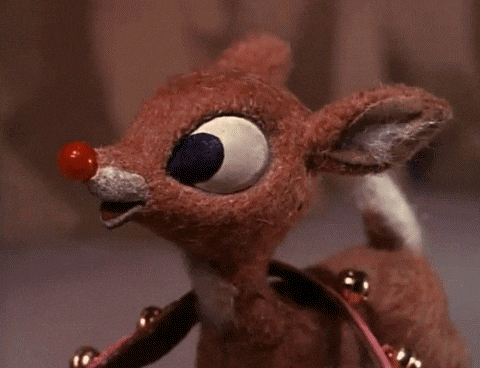 Rudolph the Rednosed Reindeer
This is a classic Christmas movie that follows Rudolph's journey to be on Santa's flying team. He also meets a misfit elf who wants to become a dentist, prospector Yukon Cornelius, and an abominable snowman.
The Little Drummer Boy
The Little Drummer boy is a little orphaned boy who hates people. But his feelings change when he meets baby Jesus.
Santa Claus is Comin' to Town
This holiday movie includes several short stories about Santa Claus and Christmas. The Mailman tells us about the mean Burgermeister, an evil wizard named Winter, and a pretty school teacher.
The Year Without a Santa Claus
This is another classic Christmas movie with Santa Claus. He wants to skip Christmas one year, and Mrs. Claus and the elves try to change his mind.
Rudolph's Shiny New Year
Baby New Year is missing! Rudolph must find him before it's too late, otherwise it'll be the old year forever.
Jack Frost
The stop motion Jack Frost movie is another classic holiday movie. Jack Frost helps a knight win his love, and a groundhog tells of how Jack Frost became human.
Nestor the Long-Eared Christmas Donkey
Nester is a sweet donkey with very long ears, and the other stable animals tease him mercilessly. But soon he learns how special he is when he finds out he's chosen to participate in Jesus's birth.
Rudolph & Frosty's Christmas in July
Rudolph's snow is getting dim, and he sets out on a quest to get his glow back. But the evil Winterbolt is trying to stop him, so Rudolph and Frosty the Snowman set out together.
The Life and Adventures of Santa Claus
This story is a different take on Santa, as he encounters elves, wizards, and other immortal beings. Santa is sent to the land of mortals, and there he decides that all children, rich or poor, should receive gifts on Christmas.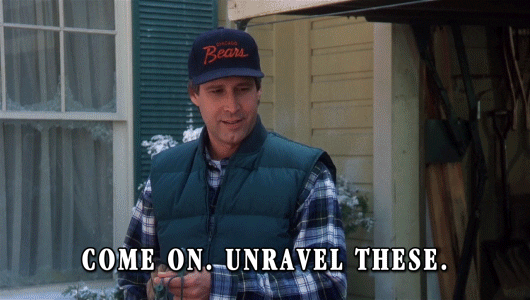 The holiday season is the best ever of the year to just relax, take it easy, and to just enjoy the little things that make you happy. If these holiday movies make you happy, then make an effort to really divulge into making a list of your own that you need to watch for the rest of the winter season. Which Christmas movie are you going to watch first? I bet you can't guess what I am watching literally right this second!
Let me know if I have miss adding your favourite holiday movies to this Christmas movie list.
Pin image credit (right): Roman Samborskyi
Bella Bucchiotti is a storyteller, food lover, dog mom and adventure seeker living on the Pacific coast. She shares her passion for food, dogs, fitness, adventures, travel and philanthropy, in hopes of encouraging followers to run the extra mile, try new recipes, visit unfamiliar places and stand for a cause. Bella lives with Type 1 Diabetes and Celiac Disease.