Well now that December is upon us – you know what that means….It is my birthday month! Oh yeah, and it is all about the holidays. Almost forgot about that. No matter what you celebrate in the winter months, do it with some fun. You need this ultimate winter bucket list and fun winter activity ideas that even all that is going on in this crazy world can't ruin! Happy winter, y'all!
Doesn't it feel like I JUST gave you the ultimate Fall Bucket List?! Why has this year been both the slowest yet fastest year ever?! Regardless, it is time to get ready for winter with this ultimate winter activity list and a winter bucket list.
Whether you have been planning to make a DIY coastal farmhouse winter wreath, host a hot chocolate party, or make another ugly Christmas sweater, there is always a long list of winter activities to embrace the winter lifestyle once the weather starts turning chilly.
As the temperatures drop and the days get shorter, there's something undeniably special about the winter season. It's a time to slow down, cozy up, and embrace the magic of the season. Whether you're snuggled up by the fire with a good book, having a have a Hallmark Christmas movies scavenger hunt or taking a walk in the snow, there are endless ways to enjoy the winter vibe. I pulled together my top recommendations for your winter to-do list, whether you call it a winter bucket list, winter wish list, or holiday agenda.
One of the best things about winter is the opportunity to embrace all things cozy. From soft blankets and fuzzy socks to warm drinks and comfort food, there's nothing quite like the feeling of being snug and warm on a cold winter day. Whether you're spending time with loved ones or enjoying a quiet night in, make sure to take the time to indulge in the simple pleasures of the season.
Another thing that I like to do to embrace the winter vibe is get outside and explore. Whether you're taking a walk in the snow-covered woods or hitting the slopes for a day of skiing, there's something special about being in nature during the winter months. The crisp air, the quiet stillness, and the beauty of a winter landscape can all help to rejuvenate the soul and bring a sense of peace and tranquility. There are so many great winter activities to add to your list!
Ultimately, the winter season is a time to slow down, reflect, and appreciate the beauty of the world around us. Whether you're enjoying a cozy night in or exploring the great outdoors, make sure to take the time to appreciate all the season has to offer. So, embrace the wintertime with this bucketlist of ideas, and let the magic of the season fill your heart with warmth and joy.
My Winter Bucket List
Write a positive "Year In Review"
Create a collage of all of your happiest memories of the year
Go all out on holiday decorating
Make some DIY Christmas gifts
"Adopt" a family in need
Do a random act of kindness every day
Create your own holiday drink – alcoholic or non!
Donate blankets and food to an animal shelter
Go for a "hay ride" and look at holiday decorations around your neighborhood
Make dinner with in-season veggies and fruits
Watch Hallmark holiday movies with the gals
Host a fundraiser to raise money for charity – penny wars are always fun
Go sledding – duh!
Have a snowball fight with kids
Create a hot cocoa bar for your roomies
Send out Christmas cards
Learn how to ice skate
Relive childhood and write a letter to Santa
Kiss your beau under the mistletoe
Take a picture every day
Sing Christmas carols – Facebook/IG Live them to spread cheer!
Create a gingerbread village
Decorate a tree
Wrap presents a fun way. Check out my Pinterest board for inspo!
You might also like Summertime Bucket List, The Only Fall Bucket List You'll Need This Season or The All-Time Best Travel Movies List.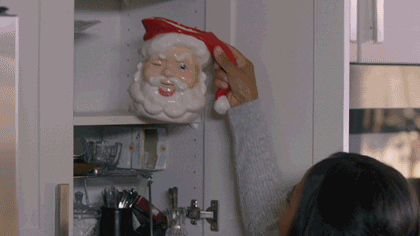 More Winter Activities List Ideas
Dress up a snowman
Drink hot cider
Look at snowflakes under a microscope/camera
Donate jackets
Start a new tradition
Host a virtual ugly Christmas sweater party
Make a DIY ugly Christmas sweater!
Visit a local Christmas market
Plan out New Year's resolutions and plan to keep them
Get your family matching PJs
Roast chestnuts
Spend an entire day decorating the house
Find a new, cute pair of earmuffs
Discover a new holiday coffee drink
Run errands in a Santa hat
Download printables to colour while you watch holiday movies
Make breakfast in bed – Try these tasty Amercian pancakes
Have a winter movie marathon weekend
Try different flavors of candy canes
Leave treats for Santa and his reindeer on December 24
Make your own Advent Calendar
Let your pets have their own Christmas (presents, dinner, play in snow)
Volunteer at a soup kitchen
Make food for your neighbors or the elderly
Check in on your loved ones, even when the holidays are over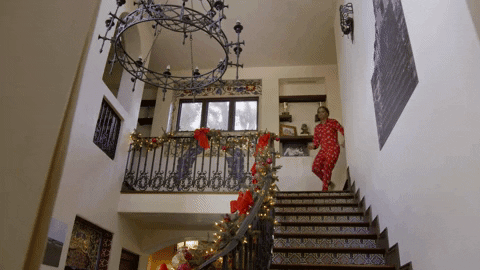 All the Best Winter Bucket List Ideas
I wish you all a happy holiday season, but you can still do most of these things after the holidays have passed! Be safe, be smart, and be happy! I can't wait to see how you all spend these winter months with your loved ones while being wrapped up in your comfy clothes and lots of good food around. How will I be celebrating my birthday and these next few winter months? I will be spending this season with my beau, and my #1 Beau.
Do you have any other suggestions for what to add to this winter bucketlist or any fun winter activity ideas?
Pin image credits: Aloha Hawaii and Jesica Martinez at Shutterstock.
Bella Bucchiotti of xoxoBella is a storyteller, food lover, dog mom and adventure seeker living on the Pacific coast. She shares her passion for recipes, dogs, sustainability, adventures, travel and philanthropy, in hopes of encouraging followers to run the extra mile, try new recipes, visit unfamiliar places and stand for a cause. Bella lives with Type 1 Diabetes and Celiac Disease.
Bella Bucchiotti is a freelance food, travel, and lifestyle writer for MSN and the Associated Press Wire.