Well now that December is upon us – you know what that means….It is my birthday month! Oh yeah, and it is all about the holidays. Almost forgot about that. No matter what you celebrate in the winter months, do it with some fun. You need this ultimate winter bucket list and fun winter activity ideas that even all that is going on in this crazy world can't ruin! Happy winter, y'all!
Doesn't it feel like I JUST gave you the ultimate Fall Bucket List?! Why has this year been both the slowest yet fastest year ever?! Regardless, it is time to get ready for winter with this ultimate winter activity list and a winter bucket list.
My Winter Bucket List
Write a positive "Year In Review"
Create a collage of all of your happiest memories of the year
Go all out on holiday decorating
"Adopt" a family in need
Do a random act of kindness every day
Create your own holiday drink – alcoholic or non!
Donate blankets and food to an animal shelter
Go for a "hay ride" and look at holiday decorations around your neighborhood
Make dinner with in-season veggies and fruits
Watch Hallmark holiday movies with the gals
Enjoy a bitter cold day
Go sledding – duh!
Have a snowball fight with kids
Create a hot cocoa bar for your roomies
Send out Christmas cards
Learn how to ice skate
Relive childhood and write a letter to Santa
Kiss your beau under the mistletoe
Take a picture every day
Sing Christmas carols – Facebook/IG Live them to spread cheer!
Create a gingerbread village
Decorate a tree
Wrap presents a fun way. Check out my Pinterest board for inspo!
You might also like Summertime Bucket List, The Only Fall Bucket List You'll Need This Season or The All-Time Best Travel Movies List.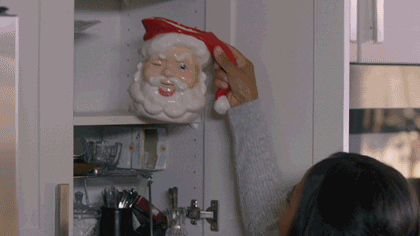 More Winter Activity Ideas
Dress up a snowman
Drink hot cider
Look at snowflakes under a microscope/camera
Donate jackets
Start a new tradition
Host a virtual ugly Christmas sweater party
Make a DIY ugly Christmas sweater!
Visit a local Christmas market
Plan out New Year's resolutions and plan to keep them
Get your family matching PJs
Roast chestnuts
Spend an entire day decorating the house
Find a new, cute pair of earmuffs
Discover a new holiday coffee drink
Run errands in a Santa hat
Post what/who you are grateful for on socials
Make breakfast in bed – Try these tasty Amercian pancakes
Have a winter movie marathon weekend
Try different flavors of candy canes
Leave treats for Santa and his reindeer on December 24
Make your own Advent Calendar
Let your pets have their own Christmas (presents, dinner, play in snow)
Volunteer at a soup kitchen
Make food for your neighbors or the elderly
Check in on your loved ones, even when the holidays are over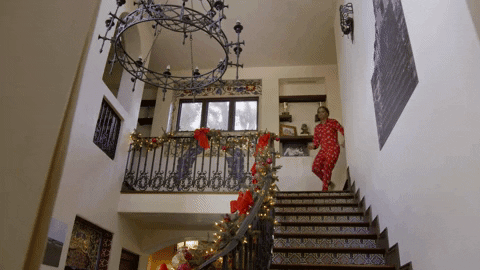 I wish you all a happy holiday season, but you can still do most of these things after the holidays have passed! Be safe, be smart, and be happy! I can't wait to see how you all spend these winter months with your loved ones while being wrapped up in your comfy clothes and lots of good food around. How will I be celebrating my birthday and these next few winter months? I will be spending this season with my beau, and my #1 Beau.
Do you have any other suggestions for what to add to this winter bucket list or any fun winter activity ideas?
Pin image credits: Aloha Hawaii and Jesica Martinez