The best season of the year is finally here! And whether you're having yourself a hot-girl summer or a house-girl summer, there's one thing for sure – you're going to want to take pictures to commemorate it. In case you forgot, summer means no school, no bulky coats, and no blistering cold. Add in two dashes of unlimited swimming, more popsicles than you can count, and a pinch of brunch on the patio, and you've got the recipe for happiness! Here are some Instagram captions for summer and summer puns to inspire your feed.
If you missed the opportunity to Insta-celebrate the summer solstice with a great caption, don't worry! I'm never one to underestimate the power of words. That's why I brainstormed a list of ideas, so my girls will be full of inspiration. Why throw out a boring "suns out buns out" when there's funnier, sassier options out there?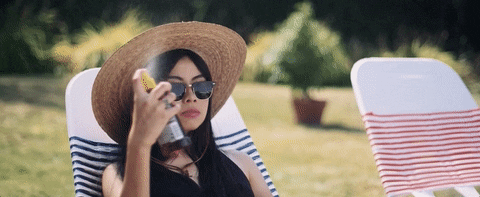 I know you've got the perfect pool pic down, so here's a few Insta-worthy Instagram captions for summer to keep your feed as hot as you are!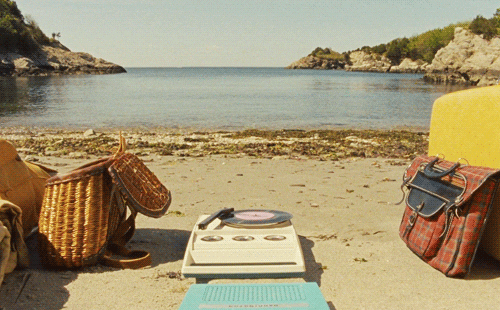 You might also like 25 Of the Best Girls Night Movies, 60 Paw-fect Instagram Captions for Dog Pics or 80 Instagram Captions for Selfies.
Instagram Captions for Summer
If you're not barefoot, you're overdressed.
Life isn't perfect, but summer is.
Tis the sea-sun.
In need of a little Vitamin Sea.
Sunshine looks good on you, babe.
I got 99 bikinis and I chose this one.
Summertime, and the livin's beachy.
Diving into summer!
Making a splash.
Call me on the shellphone.
Too pool for school.
Swim the sea and find your porpoise.
Every summer has its own story.
Sun's out, bums out.
Long time no sea.
A swimsuit a day keeps the winter away!
A summer I'll never forget.
Sunsets > Netflix
This just can't be summer love, you'll see" —Justin Timberlake
Keeping it reel at the lake.
Eat. Sleep. Beach. Repeat.
Forget the glass slippers. This princess wears flippers.
Trying summer on for size; fits like a dream.
Buoy oh buoy!
Whatever floats your boat.
No one likes shady beaches.
I feel pretty shore this is going to be the best summer yet.
I'm hot for you.
Let's make a splash.
Shore do miss summer days like these.
#restingbeachface
Remember: SPF's Your BFF.
I'm too pool for you.
We're mermaid for each other.
Blessing you with another bikini pic.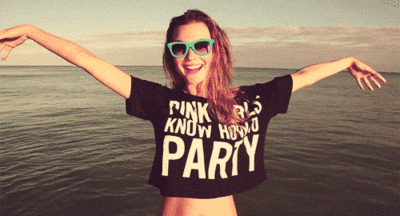 More Fintastic Summer Puns and Captions
I'm all booked up this summer.
Fishing you a happy day.
You're always on time when it's summertime.
Long time no sea.
Anything is popsicle if you believe!
Feeling tan-tastic!
Oh, these summer nights.
Life is water-ful.
My love for you is in-tents.
You can all me an aquaholic.
Have a fintastic day.
Sun of a beach.
You're one in a melon.
Shell-abrate good times and tan lines.
Stayin' salty all summer long!
Don't get tide down.
Hair up. Sunnies on. World off.
Eat, drink, and be sweaty.
#HotGirlSummer
Aboat time.
I like big boats and I cannot lie.
Make your own sunshine.
Friends are the sunshine of life.
Summer should get a speeding ticket.
Happiness comes in waves.
I'm glad it's finally hot enough to complain about how hot it is.
Don't worry, beach happy.
I love you s'more every day.
Things are going just swimmingly.
Avoid pier pressure.
Overdone by the sun.
Out of reach, at the beach.
Sun-Daze
Water you doing?
Every summer has a story.
A balanced diet is a glass of rosé in each hand.
Oh, those summer nights!
Tomorrow may rain, so today I'll follow the sun.
Ice cream is a food group
Happiness is air-conditioning on a hot summer night
The beach: where doing absolutely nothing is doing something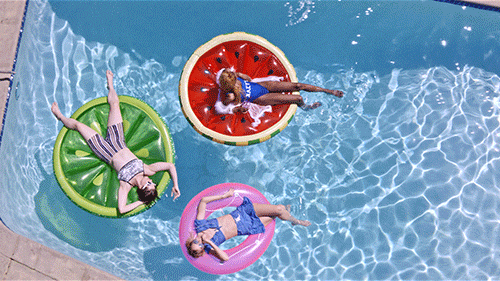 Let me know if you have any other Instagram captions for summer pics or summer puns that I should add to this list. Don't forget to follow me on Instagram!
Bella Bucchiotti is a storyteller, food lover, dog mom and adventure seeker living on the Pacific coast. She shares her passion for food, dogs, fitness, adventures, travel and philanthropy, in hopes of encouraging followers to run the extra mile, try new recipes, visit unfamiliar places and stand for a cause. Bella lives with Type 1 Diabetes and Celiac Disease.