Don't act like you haven't done it. We've all done it. You get ready, glance in the mirror, and say, "Wow. Let me take a selfie real quick." You find a spot in your room with good lighting. Maybe you fire up that ring light if you're a seasoned professional selfie snapper. We can't leave a good hair day, or a perfectly winged eyeliner undocumented. That would be wasteful. Now all you need are Instagram captions for selfies or selfie puns to get you posting!
The flattering angles, the subtle smile – you've got that down! I know none of us need a tutorial on selfie taking. However, pretty much everyone born in the last 50 years knows how to handle an iPhone.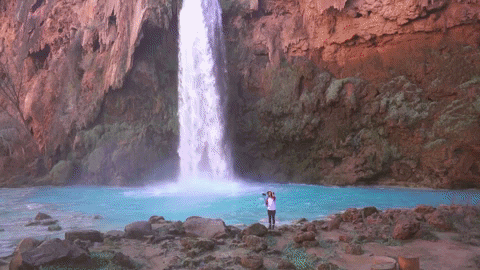 Obviously, you need an Instagram caption to really set the mood. You need an Instagram caption to set your selfie above the rest!
Instagram Captions for Selfies
A caption adds dimension to your beautiful face. Additionally, it shows that you're more than just your looks – you're funny, thoughtful, and full of personality. It can add context, too, like how what kind of mood you're in, or how you feel about the person guest-starring in your pic. It shows you're just as cute on the inside, too.
However, Instagram captions for selfies or selfie puns are hard to come up with! I personally struggled with writing them in the past. After a few years of practice and experience, I know just how to pair a good caption with a quality selfie. I've put together a list of ideas to get your juices flowing. Feel free to use these or put your own spin on them! Either way, it'll be the cherry on top of your flawless face.
In addition to this, you might also like 60 Paw-fect Instagram Captions for Dog Pics, Instagram Captions for Summer Photos, 60 Instagram Captions for Beach Pics that will Make Waves or 8 Reasons Why I Love Audiobooks, too.
Deep Selfies
Grow through what you go through
Let life surprise you
"He who is contented is rich" -Lao Tzu
If you're crazy enough to believe you can change the world, you probably can.
Letting go of judgement sets you free.
The more you learn, the less you know.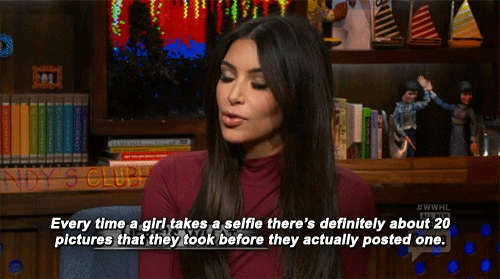 Good Morning Selfies
Confidence level = selfie with no filter.
Coffee and confidence.
Today is officially under construction
I woke up like this.
Fresh out of the shower, no makeup on.
May your coffee be hot and your eyeliner even.
Crazy hair, don't care.
Morning coffee, because anything else is worthless.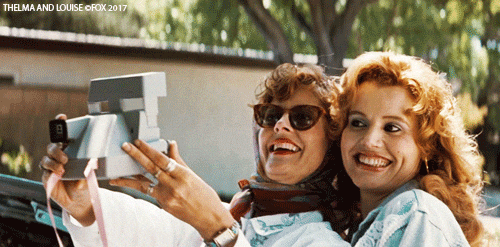 Instagram Captions for Selfies with Company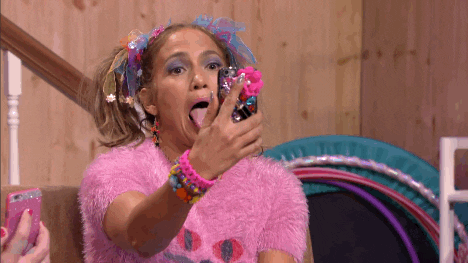 Silly Selfies
If I was you, I'd wanna be me too.
Oops, my dog took this pic of me by accident!
Before you say it – you're welcome!
No tag, but I'm still it.
I run these Insta streets.
I have no selfie control.
A selfie a day keeps the doctor away.
You just can't spell awesome without me.
Felt cute, might delete later…
What do you think of the view?
I'm not lazy. I'm on energy-saving mode.
Confidence level = selfie with no filter
You can't live a full life on an empty stomach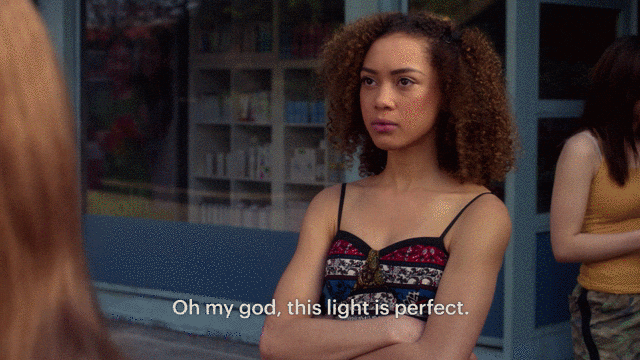 Instagram Captions for Selfies with Food
Home is wherever the food is.
I just want someone to look at me the way I look at food.
There is no we in food.
You're one in a melon.
Ice cream is cheaper than therapy.
We go together like cupcakes and frosting.
You can't live a full life on an empty stomach.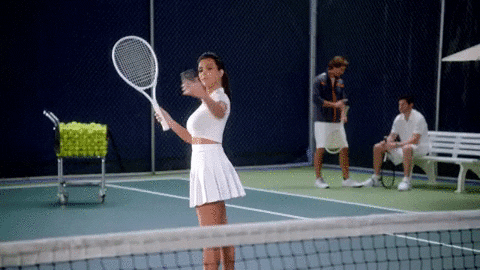 Just Because
"I swear this life is the sweetest thing I've ever known" -Aubrey Graham
Quit talking, start doing.
Looks aren't everything, but I brought 'em just in case.
Hakuna matata!
The type of girl they'll talk about forever.
This pic smells as good as it looks.
Time is money, but kindness is free.
Salty BUT sweet.
Be a stiletto in a room full of flats.
Pretty in pink.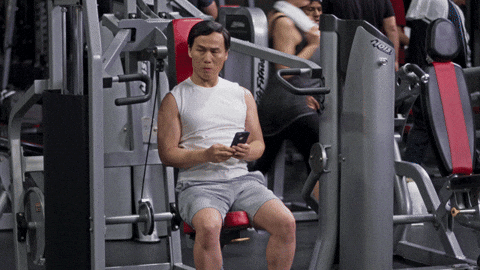 You'll Love These
Life is short, make every hair flip count.
Smile big, laugh often.
It's not a phase mom, it's who I am.
Self love is the best love.
I was born to stand out.
Maybe she's born with it…
As beautiful on the inside as I am on the outside.
Some days you just have to create your own sunshine.
Being happy never goes out of style.
Life isn't perfect, but your outfit can be.
People will stare. Make it worth their while.
Some days you just have to create your own sunshine.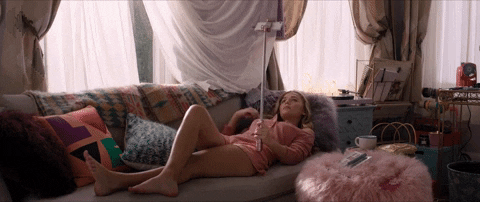 Selfie Puns
It's a wild world out there. Take care of yourselfie.
Believe in yourselfie.
Trust yourselfie.
Don't give up on yourselfie.
Practice some selfie love today. You deserve it.
Selfie love is the most important love of all.
Give yourselfie a pat on the back!
Do I have to do everything myselfie? I need a little help!
I don't like myselfie. I'm crazy abut myselfie.
Don't be afraid to let yourselfie dream.
Confidence is key. Love your selfie, always.
The more you like yourselfie, the less you are like anyone else, which makes you unique.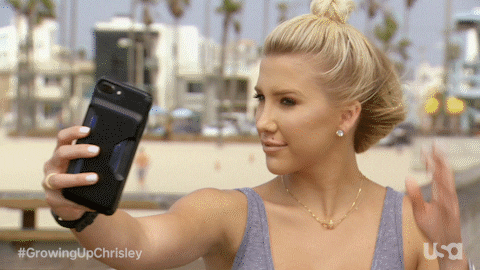 More Selfie Puns
Practice some positive selfie talk today.
The finest thing in the world is knowing how to belong to oneselfie.
Be yourselfie. Everyone else is already taken.
Make the most of yourselfie, for that is all there is of you.
To love oneselfie is the beginning of a life-long romance.
You have to make yourselfie happy before you can make anyone else happy.
Stop being so hard on yourselfie! You're doing the best you can.
Morning gram
Be a more of you, less of them.
Confidence Level: Selfie with no filter.
Be you. Do you. For you.
Let me know if you have any Instagram captions for selfies or selfie puns that I should add to this post. Also, make sure you follow me on Instagram if you aren't already!