Wow, those crocuses are really busting out. Oh! Hey, didn't see you there! I was just taking a good hard look at the first blooms of everyone's favourite season. Feeling a little bit of joy. Taking some deep breaths of fresh, floral-tinted air. Maybe a sneeze or two. Who knows? At the shorter sleeves camouflage the spit spray on your skin. This glow is au naturale, baby. These spring Instagram caption ideas are all you need to boost your 'Gram game this season. Spring puns and captions that you will LOVE! This is the best list of spring caption ideas that will keep you blooming!
There's just no good way to perfectly describe the freshness of Spring. A new start. Everything feels possible, everything around you is glowing, and we're all about growing. I don't know how to explain it, but if there was a season that embodies that phrase of "sparking joy", it's Spring.
Everyone has their own way of celebrating the new season. Some spend the next few months up to their eyeballs in dirt, tailoring their gardens to perfection. Others want to get out and train, get away for spring break, kick the ball around with their best friend, or ride the board down some big hills. And other people want to curl up with a box of Puffs Plus and ride it out inside with all the blinds closed because allergy season sucks!
I'm not one to judge. To each their own. It has been a long winter and it is almost like having a whole new life!
Fresh Spring Captions for the 'Gram
Spring, in all it's fresh little glory, is a great time to try new things, too! If you've always done the same things each year, maybe it's time to grow alongside Mother Nature. We're not meant to be the same person year after year! Dust off the dead leaves and get out there to smell the green grass. Try a new sport. Learn a hobby. Find a new way to relax whether it is a cloudy day or a beautiful spring day. This is a lovely reminder that it is a wonderful world and a great time for a fresh start!
And most importantly, while you're living your new authentic self: share it! You can influence others without being an "influencer". Your bravery and sense of adventure is more contagious than you think it is. Before you second-guess yourself, post that pic on the 'Gram.
And make sure you've got a bright-eyed, bushy-tailed caption to go with. 🙂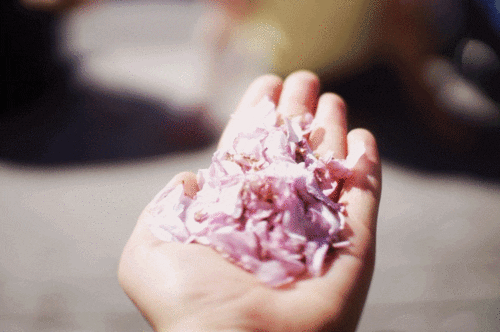 Spring Instagram Caption Ideas and Spring Quotes
Alright spring, do your thing
New beginnings are nature's way of glowing up
Spring thyme is always fresh
New beginnings, same me
We're BFFs – best buds forever
Earth is waking up
Put the petal to the metal
Radiate positivity
A flower does not think of competing with the flower next to it. It just blooms
Hey bud! How's it growing?
More sunshine ☀️
Blossoming 🌸 🌸
My, what beautiful blossoms we have this year
Springing into the season
Oopsie daisy
Bloom baby, bloom 🌸
Mrs. Brightside! ☀️
Nature's color palette kind of goes hard?
It's finally time for me to come out of hibernation
Bloom, bloom, bloom, bloom! I want you in my room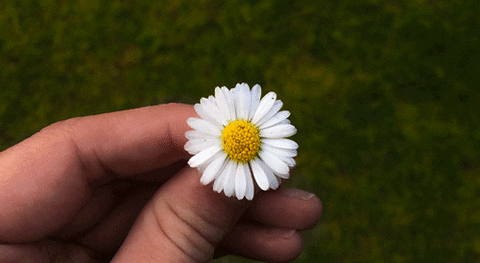 More Caption Ideas for Spring
Peace out winter
I smell spring!
Rose over bros
Keep calm, spring is coming
We were mint for spring
I lilac the spring
Let your dreams blossom
All gardening tips are welcome through August
Sunshine state of mind
New season, new beginnings
Feeling hella frolicky
All winters melt into spring
Go away winter, It's spring time now
Definitely feel like I should be amongst some butterflies soon
The earths laughs in flowers 🌷
Got a little spring in my step
Warmer days
Every daisy is better because of you
Let your dreams bloom
Spring got me sprung
All the Spring Puns and Captions
April showers bring aMAYzing selfies
Too soon to whip out the bikini?
It's finally spring, what a re-leaf!
Power to the flower
My love for you blossoms like spring 🌸
Iris you all the happiness in the world
There can be no flowers without rain
Bloom where you are planted 🌱
Happiness blooms from within
The best time for new beginnings is spring
Burning my puffer coats. It's "light sweater" time
Florals? For spring? Groundbreaking
Bee happy 🐝
Looking fresher than farmers market produce
The Earth bounces back, and so do I
This season puts a little spring in my step
You grow, girl
Could that groundhog predict me looking this good?
I love my little sprouts
Say hello to spring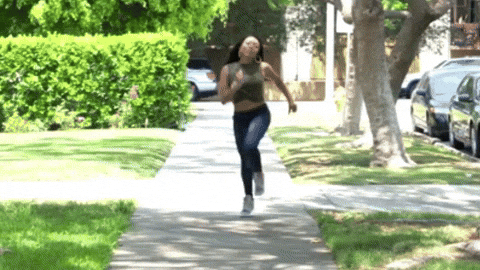 Best Spring Captions for Instagram
Florals, groundbreaking
Take me to spring
You belong among the wildflowers
Spring is in the air
Watch me blossom
Bloom where you are planted
Pollen allergies are very chic, btw
Grow, baby, grow
If you were a flower, which would you be? Pls sound off below
You put a spring in my step
BRB soaking up the sun
Girls just wanna have sun
The best time for new beginnings is now
Sunshine is the best medicine
Keep ur snow, @MotherNature. I'm officially off that
Last, bud not least
Flower child
Flowers in my hair, don't care
What you water grows
Honey bees 🐝 and flowers 🌷 please
Perfect Captions for Spring
Build me up, Buttercup
When in doubt, add flowers
Happiness is waking up to a sunny day during spring
Keep calm and go outside
I will take any excuse to stroll nowadays
Smile, it's spring
Spring sales!
Well, hello there, Spring, I've missed you
Bloom with good vibes
April showers bring May flowers
Turns out, I do know how to leave my house. Wild
Stop & smell the roses
April showers
Spring fever
Plant smiles, grow laughter, harvest love
No winter lasts forever
Certified plant lady
I'm so glad cold season is over so allergy season can begin
Let your joy burst forth, like flowers in the spring
Good morning springtime!
Amazing Caption and Pun Ideas for Springtime
Officially "trade my hot toddy for a mimosa" season, and TBH, I'm not mad at it!
Spring will come and so will happiness. Hold on. Life will get warmer
If March were a weekday, it'd be Saturday. No, I will not expand on that
Stop and smell the flowers 🌸
Thank you for not playing with my emotions as much as this March weather is
Preparing for summer
Spring: Warm today, cold tomorrow
All the flowers of all the tomorrows are in the seeds of today
May flowers
I've got a pretty solid pocketful of sunshine
Life is short. Smell the flowers
I APRIL-LY love you more than anyone else in this entire world
Sunny with a chance of flexing
The sun is a star and so am I
Succ it
Thriving and blooming 💐
Less Mondays, more sunshine
Defrosting my summer self
Okay, bloomer
I'm sorry for the things I said when it was winter
The BEST Spring Instagram Captions
Here comes the sun
There's never too much of a good spring
I'm in a loving, committed relationship with spring. We're skipping the fling
So this warmth concept isn't all that bad
Can't steal this sunshine!
Who doesn't love a spring equinox?
I was made for sunny days
I wish the first day of spring was actually the last day of winter
Say aloe to my little friend
It's gonna be May
Excuse the "glow," still getting used to temps above 60 degrees
It's time for that rom-com weather!
You can learn a lot of things from the flowers
I'm sorry for the things I said before spring solstice
It's bird chirping weather
It's spring thyme!
Spread love like flowers in spring
Spring is springin' for sure
Walking on sunshine, hbu?
What in carnation?
Captions & Puns for Springtime Photos
It's officially party season!
What a re-leaf it's finally spring
Find me outside
Just like a flower, I'll grow on you
What in carnation are you up to today?
Let me know if you have any other spring Instagram caption ideas to add to this list. I am always looking for additions to these caption ideas for spring. Any spring pun, spring quote or spring caption will do! I have several other Instagram captions posts to check out, or look me up on Instagram. If you are looking for ideas for what to do in the spring, I have the best spring bucket list, too.
Other Caption Ideas to Check Out
Bella Bucchiotti is a storyteller, food lover, dog mom and adventure seeker living on the Pacific coast. She shares her passion for food, dogs, fitness, adventures, travel and philanthropy, in hopes of encouraging followers to run the extra mile, try new recipes, visit unfamiliar places and stand for a cause. Bella lives with Type 1 Diabetes and Celiac Disease.