Ahh, the feeling of being in love. There's no feeling quite like it. Whether you're in a relationship now, or waiting for to find your person, there's no doubt that so much of our world revolves around it. Love is something else. Here are some lovey-dovey love Instagram captions for when your heart is full. You will love these puns and Instagram captions for couples. These are the best Instagram captions for all your romantic pictures for when you need the right words to express how you feel about your better half.
A romantic partner is so much more than just someone to hold hands with when you go to the movies. They're your best friend. The person you tell everything to, even when you promise someone that you won't. They are the person who gets you water at 3AM when you don't want to get out of bed. The person you love to do even the most boring chores with. Who knew you could have fun grocery shopping?
The urge to share your happiness with everyone can be really strong, too. I mean, happiness is contagious, right? That includes sharing pics of your boo on social media, showing how cute they are and all the fun things you're getting into together. All the best captions for couples.
There's a time and place for a gooey paragraph on why your honey is the best of all, but when you're looking for something quick, snappy, and a little lighter, read on! I've collected some of my favorite captions for your relationship posts.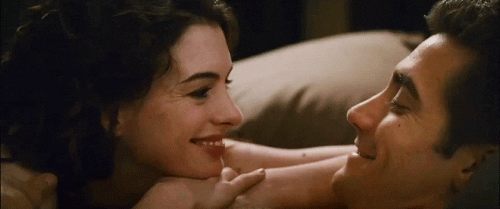 Every Instagram post needs the perfect caption or a cute caption to accompany a pic of the best relationships. Yours! Cute couple captions and romantic Instagram captions are sometimes hard to think of the right words. I got you! Here are 300 options to get you started. Whether it is any day or Valentine's Day you have some options. If you have cute and romantic pictures – I have captions for YOU!
If you like these love captions for Instagram, you might also like 70 Instagram Captions for Sunny Summer Snapshots, 60 Instagram Captions for Beach Pics that will Make Waves, or 60 Paw-fect Instagram Captions for Dog Pics.
Love Instagram Captions
Never lie to me. Unless I'm asking if my makeup looks good
You're my favorite distraction
For all the things my hands have held, the best by far is you
You're the only person I would share my snacks with
You're my favorite hello and my hardest goodbye
Together is the best place to be
The key to my lock
You're my cutie 🥧
"Grow old with me, the best is yet to be." — Robert Browning
I'm nuts for you. You're nuts for dating me
Stay with me and we'll be all right
All my happy endings
You're always on my mind. I think this is what being single-minded means
Every day with you is the best day of my life
We just want to be happy. And perhaps a little bit naked
If we were on a sinking ship, I'd share my door with you
You're all mine, and I'm not sharing
Is it weird that I think that we're even weirder together?
By the way, I'm wearing the smile you gave me
Thank you for pudding up with me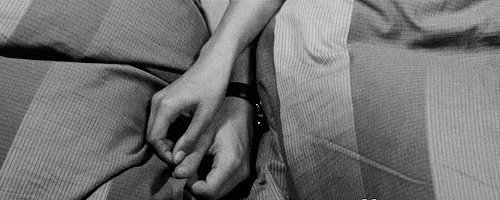 Funny Couple Captions
I love you a waffle lot
He's mine. And I don't like sharing
It all started with Netflix and Chill
You are the lime to my tequila
To the only person who will laugh at my jokes.
Sorry but you're stuck with me now!
Only yours
On Cloud 9 with you always
Hooked on loving you
You are not my number one. You are my only one
Your smile makes me smile
Not to brag but I think we're really cute together
I chose you in this life and I'll choose you in the next
Every day is the best day when I'm with you
How'd I get so lucky?
You're turtle-y awesome
We have a forever type of love
The perfect blend!
Thanks for killing all the bugs for me
My heart always goes boom whenever you're in the room
Caption and Puns for Love
Even when you drive me to the brink of insanity, I love you
The excellent blend of love and madness!
Got a sh*tload to smile about
"Pick me. Choose me. Love me." – Grey's Anatomy
If you're lucky enough to find a weirdo like this one, never let them go
Your smile unlocks all of my happiness
The only time I stop talking is when I'm kissing you
I love you more than pizza, and that's saying a lot.
We go along like eggs and bacon
I love this goofball!
He had the courage to touch the butt
You float my boat
I love you from my head tomatoes
I love you to the 🌙 and back
You're my favorite notification
I can't take my eyes off of you
How lucky am I that of all the fish in the sea, I caught you
Can't keep calm when I'm crazy for you
Swiped right, now it's for life
Thanks for putting up with me
Instagram Caption Ideas about LOVE
Every 🍕 me loves every 🍕 you
Hey we clean up pretty well!
Us against the world
"You had me at 'Hello'." — Jerry Maguire
We've got the kind of love that's better than the fairy tales
I've fallen in love many times in my life but it was always with you
We clean up pretty nice
The reason for my smile
Two hearts beating as one
Our hearts speak the same language
We go along like peanut butter and jelly
Everyday with you is 🔥
You are more than I could have imagined, and I've got a pretty good imagination
So many of my smiles begin with you
Muffin compares to you
My favorite place is next to you
Every day I spend with you, becomes the best day of my life
The only person I let see me without makeup on
I would download you anytime
With you, I can be myself. That's saying a lot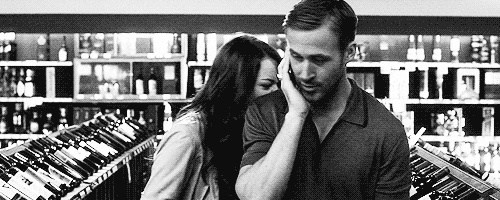 Captions for Couple Posts
We 🐝-long together
I can't live without you, and I don't want to try
I fell in love with you the first time you laughed at my jokes
My always
Home is where you are
I love you more than 🍫 🍩 🍰
Thank you for being you
My whole heart and then some
Together is a wonderful place to be
If you were a triangle, you'd be acute one
I'm glad you're my significant otter
I love you a latte
You are the frosting on my cake
A kiss a day keeps my heartache at bay
I used to dream of this
The only person in the world that I'd share my snacks with
I love you even when I'm hungry
If kisses were snowflakes, I'd send you a blizzard
Marry someone you can't live without
🌮-bout a cute couple!
Couples will LOVE these Captions and Puns
I'm a mess, but I'm his mess
Baby, I'm yours
Glad we both swiped right
We're definitely two of a kind
I love you almost as much as I love pizza
"I love the way you love me" – Faith Hill
My happiness in one photo
I love you meow and forever
Partners-in-crime for life!
We're the perfect 🍐
You can keep your clothes in my closet
Can it get any better than this?
I sent my comments by email because you make me tongue-tied
Keep calm and give me a kiss
Udon even know how much I love you
Basic Instagram couple coming at you
A relationship is when one person is right and the other person is not me
Falling in love all over again
The sunshine of my life
I whale always love you
Love Puns, Quotes and Caption Ideas
I've waited all my life for a love like this
I still get butterflies
It wasn't love at first sight. It took a full five minutes
The kind of love people write books about
Pretty glad we both swiped right
True love never gets old
Just a couple of weirdos in love
"I love you and I like you." – Parks and Recreation
Looking for a cute Instagram couple? Well, here we are!
You must be copper and terillium, because you're Cu-Te
You 💡 up my life
Here's our submission for the best couple award
I love you so much, I'll even cook
We make each other laugh even when we don't want to smile
Two heads, one heart
This all started with Netflix and chill
I'm always in the mood for you
The good things in life are better with you
I'm thirsty — not for water, but for you
It's always better when we're together
Boyfriend and Girlfriend Caption Ideas
My heart won't stop talking about you
You're a cutie 3.14159265359
Honesty is the key to a relationship. If you can fake that, you're in
You have the 🔑 to my ❤️
We make a really great couple. Well, at least that's what everyone's saying
We look at each other the way we look at chocolate cake
I can't help falling in love with you
Big spoon and little spoon
I'm happy to be your big/little spoon
Home is wherever I'm with you
The only person in the world that I'd share my snacks with
Even when I want to kill you, I love you
My heart would be empty without you
You're my butter half.
My favorite person to text … 67 times a day
I think I'm nuts for you. Either that or I'm just plain nuts
I'm wearing the smile you gave me
Like rain, I will always fall for you
I'm always in a better place with you. Thanks for cleaning up
My favorite fairy tale is our love story
Captions for Pics with your Partner
Two peas in a pod
Willing to risk cooties for you
I want to be with you until my last breath
You're the cheese to my macaroni
Home is wherever you are
One look at you and I feel safe
I love you like a cow loves not being a burger
It wasn't love at first sight, but we turned out okay
You stole my heart, but I guess you can keep it 😉
Nothing much to see here. Just a pair of weirdos madly in love
You're more than just arm candy, you're my sugar rush
I didn't believe in love at first sight until I saw you
I love spending koala-ty time with you
We can make it if we try
You make me happier than a full refrigerator
I won't go 🥓 your heart
Thanks for being good at killing spiders
I love you more than pizza
Baby you're a 🎆
When you hold my hand, you hold my heart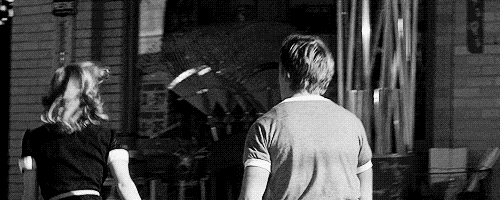 Funny Love Captions
I love it when you talk nerdy to me
I like you even when I'm hungry
You have the patience of a saint, and I should know I test it every day
Can't wait to say 'good morning' to you forever
Orange you glad you found me?
Love is talking to you even before my first cup of coffee
I know I'm a handful – that's why you got two hands
Every day I'm with you, I love you more
Thanks for putting up with me even though I'm kind of crazy
With you, everything's twice the fun and half the trouble
Better together
I think you're lacking vitamin ME
Besides chocolate, you're my favorite
Loving is easy with you
Glad I swiped right
K-I-S-S-I-N-G
Only a fool for you
We go along like salt and pepper
P.S. I love you
No picture is a bad picture if you're in it
That can't-eat-can't-sleep-reach-for-the-stars kind of love
IG Post Caption Ideas
Aww… this one followed me home. Think I should keep them?
Still falling
Can I have my heart back, please?
Together we make a pretty picture; apart, not so much
Honestly, we're better at being together than we are at taking couple selfies
If I had a flower every time I thought of you, I could walk in my garden forever — Alfred Tennyson
This one followed me home. Can I keep him?
I mean…I think we're pretty cute
I'm not lion when I say you're my mane squeeze
I know what true love is because of you
You're cute, can I keep you?
He's not perfect, but at least he's not from my hometown
What in the world were you looking for when you found me?!
Loving you is like breathing – I can't stop!
You have a 🍕 of my heart
In case you ever foolishly forget: I am never not thinking of you — Virginia Woolf
Forget the butterflies, I feel the whole zoo when I am with you
My partner in wine
1 year, 365 opportunities to love you
My favorite love story is ours
Fairy tales do exist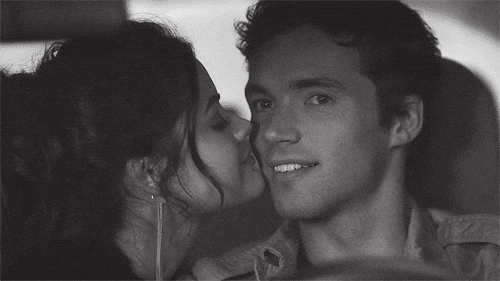 The BEST Love Captions and Puns
Roses are red, let's snuggle in bed
You're un-bee-lievably cute, honey
Our relationship in emojis 😳👍🏻😃😉😍😘💬🍴💐💗💍👫
Love is a two-way street constantly under construction
We'll be the cutest old couple
When I fell for you, I fell HARD
We are DARN CUTE together
Nothing to see here, just a couple of weirdos in love
You make my heart happy
We go together like cookies and milk
I promise to always be by your side. Or under you. Or on top
The peanut butter to my jelly
The best things in life are better with you
"Wild thing, you make my heart sing." – the Troggs
Love is sharing your popcorn
Just a couple of happy campers
Wherever you go, I will follow
When you realize you want to spend the rest of your life with somebody, you want the rest of your life to start as soon as possible — When Harry Met Sally
We're both willing to risk the cooties
Love is an ocean of emotions entirely surrounded by expenses
So here we are doing embarrassing stuff together
Out of all the fish in the sea, I caught you. How extremely lucky is that?!
I look at you and see the rest of my life in front of my eyes
If you like these love captions for Instagram, you might also like 60 Valentine's Captions for Instagram to Make your Love Blush, 50 Instagram Captions for Flower Pics that will have your Insta Blooming, or 65 Best Friend Instagram Captions for Pics with your BFF.
Cute and Funny Captions for Couples
He's not perfect, but at least he's not from my hometown
Your voice is my favorite sound
"To me, you are perfect." – Love Actually
The perfect couple? Yeah, they fart and fight too
You're there for me during the lows but you make all the highs
And they lived happily ever after
Suddenly all the love songs are about you
In my totally unbiased opinion, we're the cutest couple ever.
You make miso happy
Found the person who annoys me the least and called it love
The only person who can make me forget to look at my phone
Let's face it, we're both addicted to this thing called "love"
Let's prove that "forever" exists
You're kind of, sort of stuck with me.
I never have to fake a smile when you're near
I will grow old with you
If someone asked me to describe you in just two words, I'd say "Simply Amazing."
My best adventures are the ones with you
You're so lucky to have me
Every day is an adventure with you
Picky, and I picked you
Couples that laugh together, last together
Captions for Love Pics
Together is my favorite place to be
We take the perfect picture because you light up the room
You make my heart smile
We clean up nice
In all the world, there is no heart for me like yours
Life is better with you by my side
We just found out that kissing burns approximately 6.4 calories per minute
Together, we'll put Hershey's out of business! That's how sweet the two of us are
Sorry, ladies. He's mine
We stick together like super glue
I fall in love with you over and over again
We are a matcha made in heaven
Kissing In Action
To the moon and back
You stole my heart, but I'll let you keep it
Words don't even begin to explain this love, so I'm going to stop talking
Every time I 👀 you my ❤️ goes 💥
You are my ☀️ in 🌧
You are one in a melon
All we need is love
Love may be a two-way street, but I love you one way: unconditionally
Romantic Love Captions
There isn't anything I need but you and maybe a cheeseburger
The avocado to my toast
Without you, I am not whole
In a sea of people, my eyes will always search for you
I can't wait to show this to our grandkids
My love for you is an endless stream
Guess what? We both like taking long romantic walks… to the fridge
"My sunrise on the darkest day"— Luis Fonsi & Daddy Yankee
The only person I want to wake up next to
"Three words, eight letters. Say it and I'm yours." – Gossip Girl
It's snuggle season!
You're one in chameleon
You're pretty cute…I think I'll keep you
I was yours since the moment I saw you
The 🍎 of my 👁️
Suddenly all the love songs are about you
I could live without you, but I'd rather not
You've stolen a pizza of my heart
🍊 you glad you met me
I love you with all my butt. I would say heart, but my butt is bigger
All I want to do is taco 'bout you
Yoda best, baby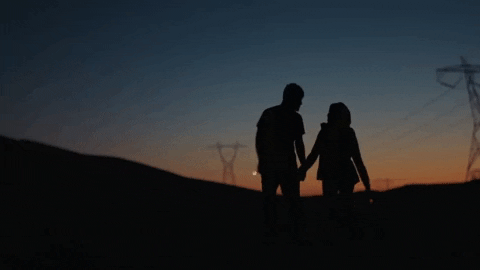 Let me know if you have any love Instagram captions that I should add to this list. I hope these captions for couples photos were helpful to you. When they are your whole world, you want the best caption for your Instagram pictures. Don't forget to follow along with me on Instagram.
You Might Also Like
Bella Bucchiotti is a storyteller, food lover, dog mom and adventure seeker living on the Pacific coast. She shares her passion for food, dogs, fitness, adventures, travel and philanthropy, in hopes of encouraging followers to run the extra mile, try new recipes, visit unfamiliar places and stand for a cause. Bella lives with Type 1 Diabetes and Celiac Disease.