When you don't know where to turn on the day of love, watching some amazing rom-coms for Valentine's Day is always a great option (especially considering who knows what will be open this year for the holiday!) Cooking a yummy dinner, opening up a bottle of wine, and sitting down to watch a few Valentine's Day movies sounds like the perfect date that you can put together in the comfort of your own home. Whether you're planning a special night with your significant other or are looking to have a girl's night, read on for the top 20 romantic comedies for Valentine's Day!
Rom-Coms for Valentine's Day
Fall in love all over again with our top picks for the best romantic comedies to watch on Valentine's Day. From classic films to modern hits, there is something for everyone. Read on for the list of what to watch for the ultimate romantic movie night
1. Love Actually
If a rom-com has Hugh Grant in it, it's sure to be a winner. Love Actually highlights nine different stories and the reason that connects them all which is of course, love. It also features some other amazing actors and actresses such as Liam Neeson, Colin Firth, Keira Knightley, and Alan Rickman. If you're into love stories that will make you laugh and cry, Love Actually is a must-watch romantic comedy for Valentine's Day.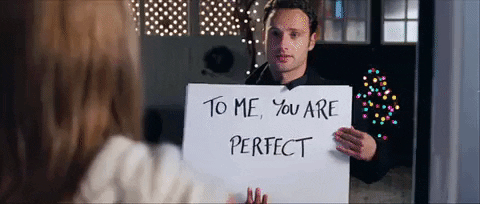 2. Clueless
Who can resist putting an absolute classic like Clueless on their Valentine's Day movie list? Sure (slight spoiler alert, although If you haven't seen Clueless yet, what are you doing?!), Cher does fall in love with her ex-stepbrother, but that's beside the point! Clueless is a feel-good movie that is guaranteed to make you smile no matter what. Plus, who can resist Paul Rudd anyway?!
3. 13 Going on 30
13 Going on 30 is one of those movies where you can't help but re-watch it over and over again. It's that type of comfort movie that we continuously go back to when we're feeling sad and need a good dose of nostalgia. It's about a teenager (Jenna) who wishes on her 13th birthday to be an adult and fall in love and the next day, she wakes up as her 30-year-old self. When I was younger, I always got why Jenna wanted to be older but now that I'm actually an adult, I will never understand why!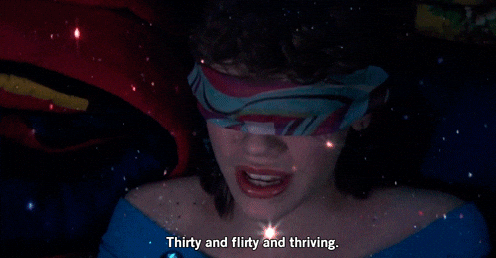 4. When Harry Met Sally
If you're someone who loves New York City, you have to watch this rom-com for Valentine's Day. When Harry Met Sally follows the story of a man and woman who meet and have a conversation about whether or not men and women can ever truly be friends. They end up meeting again ten years down the line and I'm sure you know where I'm going with this.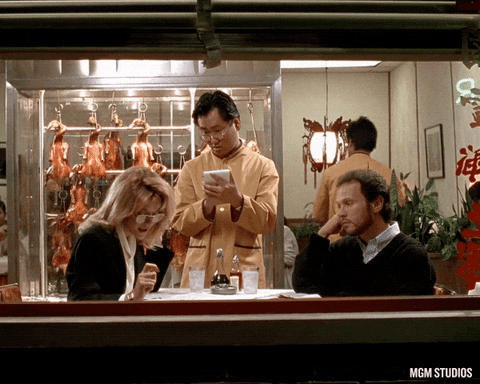 5. To All the Boys I've Loved Before
Yes, it's cheesy and even cringe-worthy at times, but To All the Boys I've Loved Before became an instant rom-com classic when it premiered on Netflix in 2018 (so much so that Netflix has already filmed it's second sequel.) To All the Boys I've Loved Before follows Lara Jean as she deals with the repercussions of her secret love letters being sent out to each of her crushes.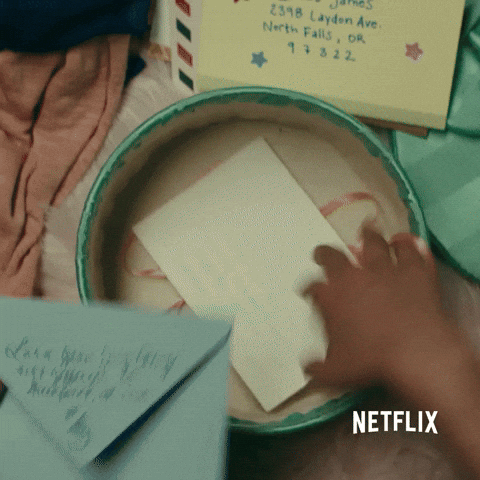 6. Monster-in-Law
When Jennifer Lopez is starring in a rom-com, you know it's on my watchlist. Monster-in-Law is about every woman's worst marriage nightmare—yep, the mother-in-law. While it's a story about love, it's also touches on compromise and family relationships in a way that most love stories don't talk about. It may be dramatized, but I think a lot of women who married a momma's boy can relate to this one.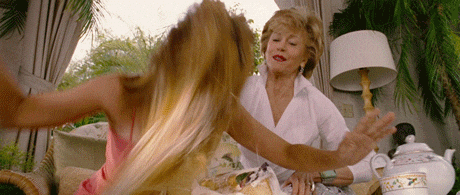 7. Breakfast at Tiffany's
How can you talk about a top classic romantic comedy for Valentine's Day without mentioning Breakfast at Tiffany's?! Audrey Hepburn is an absolute queen in this movie about a young woman living in New York City who meets a man who is in a relationship when he moves into her apartment building. If the plotline wasn't enough, the iconic outfits that Audrey rocked in this movie should be reason enough to give it a watch.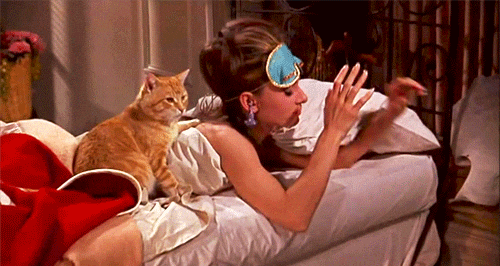 8. Bridget Jones's Diary
Hugh Grant and Colin Firth again?! They're basically rom-com legends at this point. Bridget Jones's Diary is about a young woman (Renée Zellweger) who is battling her split feelings for her boss and a family friend. And I don't know about you, but I've also dreamed of two charming men fighting over me in the streets of London which may be why this is on my list of rom-coms for Valentine's Day.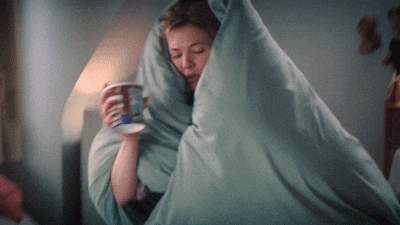 9. 10 Things I Hate About You
Yet another movie on the borderline of cheesy and addicting, 10 Thing I Hate About You follows an angsty teen as she tries to navigate high school love. Plus, it stars Heath Ledger as the main love focus so need I say more?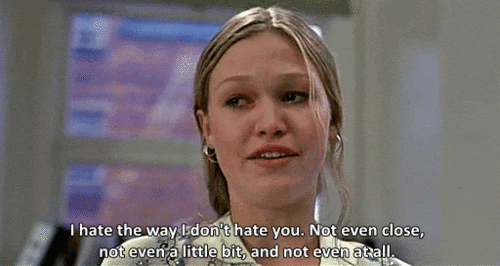 10. 27 Dresses
"Always a bridesmaid but never a bride" is taken to a whole new level in 27 Dresses. Jane, who is played by Katherine Heigl, knows this saying all too well and is put off by the thought of love when her sister gets married to her crush—that's until Kevin (James Marsden) comes into the picture. 27 Dresses is the perfect Valentine's Daymovie to remind yourself that your soulmate may be closer than you think!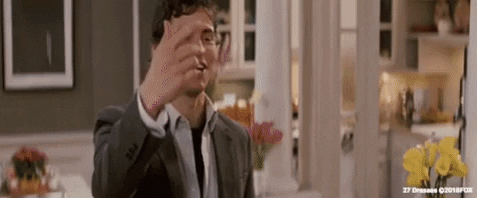 11. Sixteen Candles
If we're talking about Valentine's Day movies, at least one John Hughes movie had to make the cut. Samantha, who is played by Molly Ringwald, tries to celebrate her 16th birthday while being overshadowed by her older sister who is getting married. She crushes on an older senior while trying to evade advances from the school nerd. The movie is super relatable to many teenagers, even today.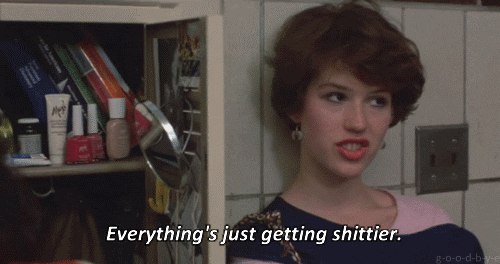 12. The Princess Bride
C'mon, who doesn't love The Princess Bride?! If you're looking for a rom-com for Valentine's Day that's a bit, let's say unusual, The Princess Bride is definitely the film for you. It's involves kings, princesses, knights, giants, and basically everything you'd want in a fairytale—including an epic love story. Yes, it's weird and quirky but it's totally worth the watch.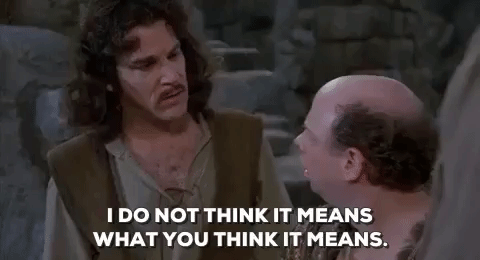 13. Girls Trip
Starring Regina Hall, Tiffany Haddish, Queen Latifah, and Jada Pinkett Smith, Girls Trip is bound to have you laughing until your stomach hurts. The movie is about four best friends who venture to New Orleans for the annual Essence Fest. During the trip, they rekindle their relationship as friends which leads to a ton of dancing, laughing, drinking, and more. Girls Trip is a great movie for inviting your girlfriends over, sitting down with a glass of wine, and enjoying your Valentine's Day.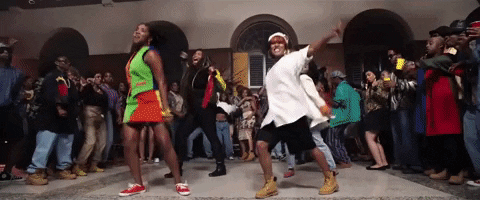 14. 50 First Dates
Adam Sandler and Drew Barrymore? Sign me up. 50 First Dates is about a man who falls in love with a woman that has short-term memory loss (AKA, she can never remember the day before.) The movie follows him as he tries to make her see their love every day, and I mean every single day.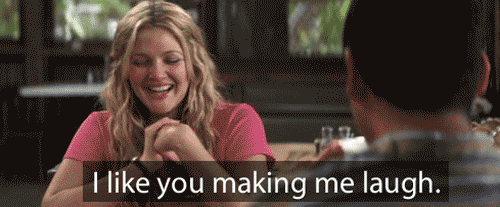 15. The Proposal
The Proposal is probably one of the first movies you think of when you think about rom-coms for Valentine's Day and for good reason. This movie is about a woman (Sandra Bullock) who begs her employee (Ryan Reynolds) to marry her, so she doesn't get deported to Canada. Once they spend more time together, they realize they may actually have feelings for each other (shocker!) Also, did I mention Betty White stars in this movie too?! How can you not love it!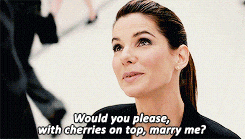 16. Pretty in Pink
Yet another John Hughes classic, Pretty in Pink is about a young teenage girl (played by Molly Ringwald) who falls in love with a rich boy while also dealing with her friend who has a crush on her. It's an iconic teenage movie that will have you wishing you grew up in the 80's.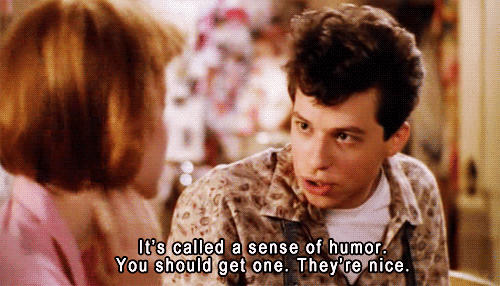 17. Mamma Mia!
There needs to be at least musical on this list and Mamma Mia! is of course the obvious choice. The film is about a woman who ends up inviting three different men to her wedding who may be her father. It's filled with laughs, love, and ABBA music, what more could you ask for?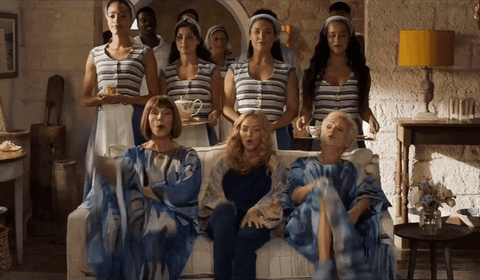 18. Serendipity
If you've been to New York City, you may have heard about famous restaurant, Serendipity 3, which is known for their frozen hot chocolate. But did you know it grew in popularity because of the movie Serendipity? It's about a man and woman (played by John Cusack and Kate Beckinsale) who have an amazing date but end up losing touch with each other. While they're both gearing up to marry different people, they decide to call off their weddings and search for each other. It's the perfect story of what's meant to be will be. This is one of those cheesy rom coms you will watch again and again.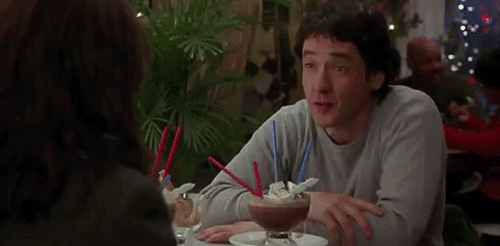 19. Grease
Okay, I lied. I had to include another musical because Grease is a must-watch romantic comedy for Valentine's Day of course! I hope you know the story but just in case you don't—Grease is about a summer fling that turns into romance when a good girl and greaser end up at the same high school. The movie is accompanied with amazing dancing and music that you can't help but to belt out while watching.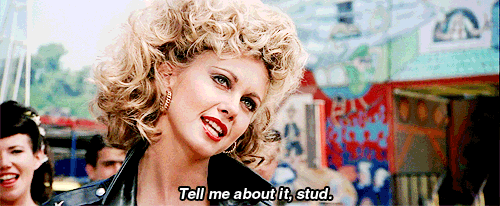 20. The Kissing Booth
I had to end this list with yet another cheesy movie that you can't take your eyes off of—The Kissing Booth. Is it corny? Totally. But The Kissing Booth, starring Joey King and Jacob Elordi, will have you at the edge of your seat when the main character has to interact with her high school crush when she signs up to work at a kissing booth.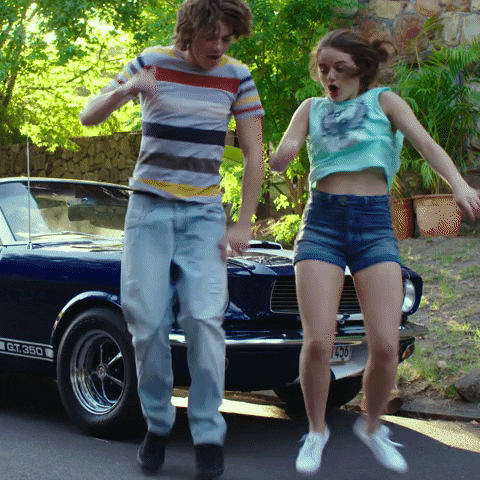 21. A Cinderella Story: Once Upon a Song
You gotta love the classics! A Cinderella Story, starring Lucy Hale, is a modern-time take on the 1950's fairy tale. Only this time, a teenager's dreams of a career as a singer are crushed by her cruel stepmother and sister-in-law. Her new family is on a mission to do everything they can to stop her from chasing her dreams and succeeding. However, as soon as a new boy comes to school, there is only one way to get his attention; her voice.
22. The Princess Diaries
At this point, The Princess Diaries is synonymous with February the 14th, which makes it the perfect candidate for our best romantic comedies for Valentine's Day list. A shy San Francisco teenager (Anne Hathaway) is shocked by the astonishing news that she's a real-life princess! The movie follows her comedic journey to becoming the princess of the small European principality of Genovia. However, her strict grandmother (Julie Andrews) pays a visit to offer her some much-needed "princess lessons."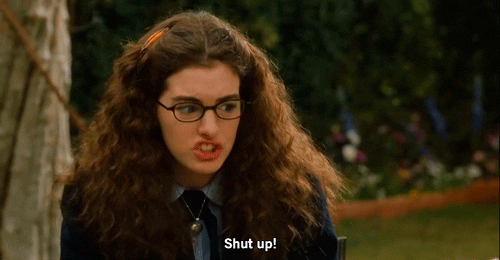 23. Confessions of a Shopaholic
Confessions of a Shopaholic Is a movie we can't help but re-watch time and time again since its first screening in 2009. The storyline follows a New York City gal who absolutely loves shopping. So much so that she is actually drowning in debt. Her career at the city's top fashion magazine doesn't exactly go as planned. But as soon as she scores a job as an advice columnist for a financial magazine, along with the success comes the threat of having her secret exposed.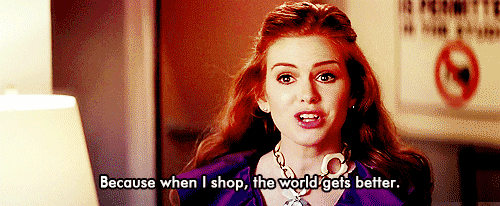 24. He's All That
Who doesn't love a modern-day room-com filled with double taps, followers, and the oh-so-familiar career of being a social media content creator? An influencer who specializes in makeovers doesn't shy away from a bet that forces her to try and transform an unpopular classmate into a prom king.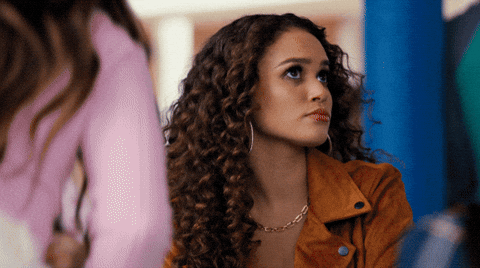 25. I Love You, Beth Cooper
Another teenage rom-com? For Valentine's Day? Grab your popcorn! I Love You, Beth Cooper centres around the life of a nerdy teenager with a secret crush on the hottest. In a cheesy and a bit cringy moment during their graduation, the boy declares his love for Beth, who, instead of turning him down, shows up at his house later that day with a promise to him the time of his life.
26. Always Be My Maybe
When Keanu Reeves casually pops by a rom-com, you already know it's going to be good! Two childhood sweethearts haven't spoken to each other for 15 years after their falling out. Now, in San Francisco, they are reconnecting as adults, but even though the old spark is there, the two live in completely different worlds.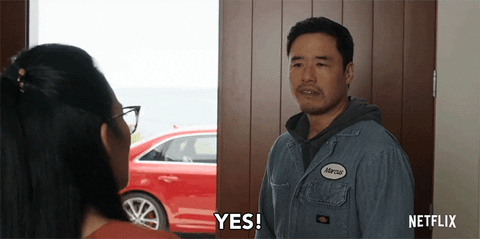 27. The Incredible Jessica James
Sure, breakups are hard, but making it in a "post-relationship" world is way more challenging. After her most recent breakup with her boyfriend, an aspiring playwright meets someone special in the busy streets of New York City. The catch? He is also recovering from a recent split. Together they try to navigate the world during their weird transitional phase.
28. Something's Gotta Give
There is an array of reasons why Something's Gotta Give is hailed as one the best romantic comedies for Valentine's Day of all time. When an aging womanizer (Jack Nicholson) and his young girlfriend, pay a visit to her family's beach house, only to run into her mother who is also there to spend the weekend.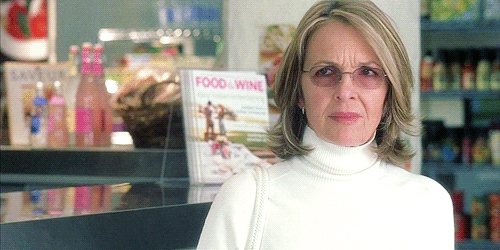 After he has a heart attack, he is advised to stay on bed rest only to realize that he might start falling for his girlfriend's mother. The only issue is that he might be out of his league. Your rom-coms for Valentine's Day list needs to include this one!
29. My Best Friend's Wedding
Julia Roberts? Cameron Diaz? A rom-com? It definitely deserves a watch! Two childhood friends had a deal to marry each other if they were still single by age 28. However, only four days before her 28th birthday, her friend announced his engagement. The realization that she's actually in love with him sets her on a mission to try and stop the wedding at all costs. There is only one problem; she is appointed maid of honour.
30. Notting Hill
What happens when Hugh Grant and Julia Roberts join forces in a romantic comedy? You are about to find out. A bookstore owner sees his rather mundane life getting a spark of excitement as soon as a high-profile actress steps into his store. The story follows the full-blown affair and the myriads of struggles they have to face due to their radically different lifestyles.
31. You've Got Mail
The 1998 classic is the first movie that revolves around an actual online relationship – which makes it even unexpected and romantic. The struggling bookseller hates the Foxbooks chain store that just opened across the street and his owner. When they start chatting online, however, they find themselves in an anonymous Internet romance with no idea that their cyber love is actually the one they dislike in real-life the most. You will love Meg Ryan and Tom Hanks in this favourite romantic show.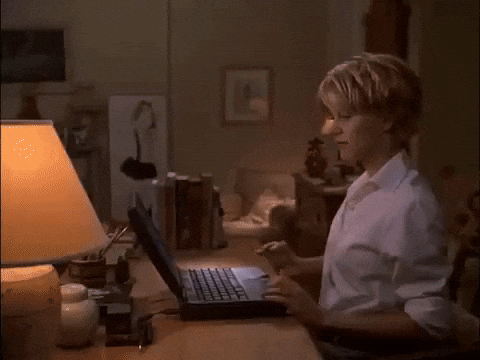 32. How to Lose a Guy in 10 Days
Fun, lighthearted, and filled with cute moments, How to Lose A Guy In 10 Days follows the life of an advice columnist (Kate Hudson). In her quest to write the best piece on how to get a man to leave you in 10 days, she starts looking for a man she can use for the experiment. Everything is about to change when she comes across Matthew McConaughey, who is also convinced that he can make any woman fall in love with him in 10 days. Some will argue that this is one of the best romantic comedies for Valentines Day.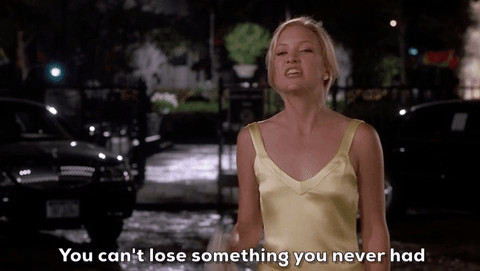 33. Silver Linings Playbook
Can you really have a Valentine's Day romantic comedy list without mentioning Bradley Cooper? After losing his job and wife, he sets his mind on finally rebuilding his life and reuniting with his wife. However, his parents his parent's aren't 100% on board with his plan. Things take a weird turn when she meets a woman who offers to help him reconnect with his wife. That's only if he can do something very important for her in exchange, of course.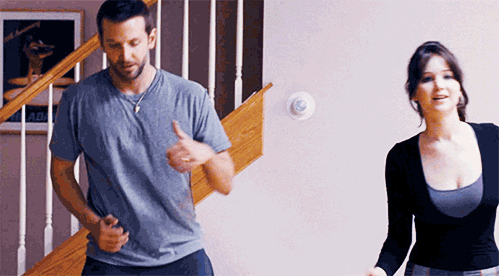 34. 500 Days of Summer
500 Days of Summer is perhaps the most realistic movie about love and break-up according to many rom-com fans. When a hopeless romantic, greeting-card writer sees his life turned upside down when his girlfriend breaks up with him out of the blue, he begins to reflect on their 500 days together in order to figure out when exactly his relationship started falling to pieces.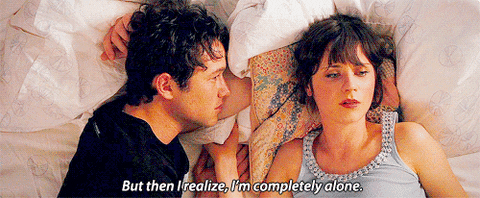 35. Crazy, Stupid, Love
Last but not least, a romantic comedy for Valentine's Day that follows the life of a 40-year-old man who is suddenly single. When he learns about his wife's love affair with another man, his dream life unravels. Now, he has to get back to the fickle world of dating with the help of a self-styled player who decides to become his mentor and show him all the ways he can find success with women.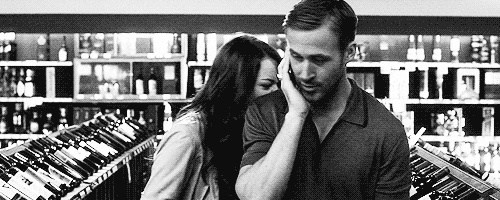 More Rom Coms for Valentines Day
All you hopeless romantics might need more than a couple flicks featuring star crossed lovers! While the classic tearjerkers like The Notebook (with the amazing Ryan Gosling and Rachel McAdams) or The Fault in Our Stars are also worth watching, here are a few to add to your list of rom coms that are perfect for watching with your BFF or someone special.
Wedding Singer – Who can resist Adam Sandler falling for waitress Drew Barrymore in this cult classic.
Crazy Rich Asians – A fun love story of a women that learns her boyfriend has a wealthy (crazy) family.
All the Boys I've Loved Before – Letters to her crushes are accidentally mailed out in this unpredictable romance.
Brokeback Mountain – An unforgettable love story with Heath Ledger and Jake Gyllenhaal portraying two Montana cowboys.
Big Sick – A love story about a man that stands by his girlfriend's side while she battles illness.
Sleepless in Seattle – Meg Ryan and Billy Crystal are best friends in this classic romantic comedy.
All The Best Romantic Comedies for Valentines Day
Valentine's Day is the perfect excuse to curl up with your loved one and watch a romantic comedy. These films are known for their heartwarming stories and comedic moments that will make you laugh and cry. Whether you're single or in a relationship, a good rom-com is sure to put you in the mood for love. These are the best romantic comedies to watch on Valentine's Day. From classic films to modern hits, we've got something for everyone. So, grab some popcorn and get ready to fall in love all over again with these top rom-coms for Valentine's Day. Whether you're looking for a romantic story that will make you laugh, or a heartwarming tale that will make you cry, we've got you covered. So, sit back, relax, and enjoy the show! And don't forget the box of chocolates and a glass of wine or your favorite drink. These romantic comedies will make your Valentines Day even more special and memorable.
Do you have a favourite romantic movie that is not on my list? Let me know because I will keep adding to this list of the best rom coms for Valentines Day! A move night is the perfect cheap and unique Valentine's Day idea. Don't forget to make some tasty seasoned jalapeno popcorn! Happy Valentine's Day, friends.
You Might Also Like
Pin image credits: Igor Kovalchuk and Arina P Habich.
Bella Bucchiotti of xoxoBella is a storyteller, food lover, dog mom and adventure seeker living on the Pacific coast. She shares her passion for recipes, dogs, sustainability, adventures, travel and philanthropy, in hopes of encouraging followers to run the extra mile, try new recipes, visit unfamiliar places and stand for a cause. Bella lives with Type 1 Diabetes and Celiac Disease.
Bella Bucchiotti is a freelance food, travel, and lifestyle writer for MSN and the Associated Press Wire.