When you don't know where to turn on the day of love, watching some amazing rom-coms for Valentine's Day is always a great option (especially considering who knows what will be open this year for the holiday!) Cooking a yummy dinner, opening up a bottle of wine, and sitting down to watch a few Valentine's Day movies sounds like the perfect date that you can put together in the comfort of your own home. Whether you're planning a special night with your significant other or are looking to have a girl's night, read on for the top 20 romantic comedies for Valentine's Day!
Rom-Coms for Valentine's Day
1. Love Actually
If a rom-com has Hugh Grant in it, it's sure to be a winner. Love Actually highlights nine different stories and the reason that connects them all which is of course, love. It also features some other amazing actors and actresses such as Liam Neeson, Colin Firth, Keira Knightley, and Alan Rickman. If you're into love stories that will make you laugh and cry, Love Actually is a must-watch romantic comedy for Valentine's Day.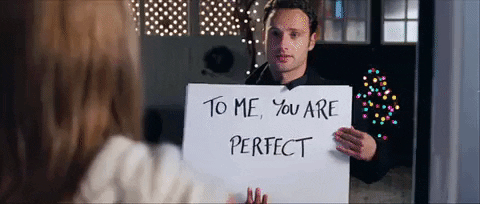 2. Clueless
Who can resist putting an absolute classic like Clueless on their Valentine's Day movie list? Sure (slight spoiler alert, although If you haven't seen Clueless yet, what are you doing?!), Cher does fall in love with her ex-stepbrother, but that's beside the point! Clueless is a feel-good movie that is guaranteed to make you smile no matter what. Plus, who can resist Paul Rudd anyway?!
3. 13 Going on 30
13 Going on 30 is one of those movies where you can't help but re-watch it over and over again. It's that type of comfort movie that we continuously go back to when we're feeling sad and need a good dose of nostalgia. It's about a teenager (Jenna) who wishes on her 13th birthday to be an adult and fall in love and the next day, she wakes up as her 30-year-old self. When I was younger, I always got why Jenna wanted to be older but now that I'm actually an adult, I will never understand why!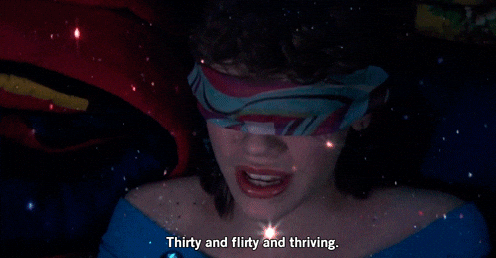 4. When Harry Met Sally
If you're someone who loves New York City, you have to watch this rom-com for Valentine's Day. When Harry Met Sally follows the story of a man and woman who meet and have a conversation about whether or not men and women can ever truly be friends. They end up meeting again ten years down the line and I'm sure you know where I'm going with this.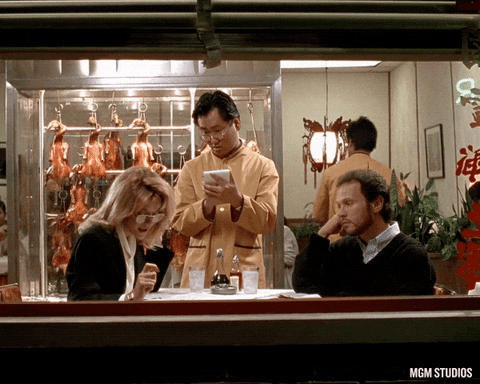 5. To All the Boys I've Loved Before
Yes, it's cheesy and even cringe-worthy at times, but To All the Boys I've Loved Before became an instant rom-com classic when it premiered on Netflix in 2018 (so much so that Netflix has already filmed it's second sequel.) To All the Boys I've Loved Before follows Lara Jean as she deals with the repercussions of her secret love letters being sent out to each of her crushes.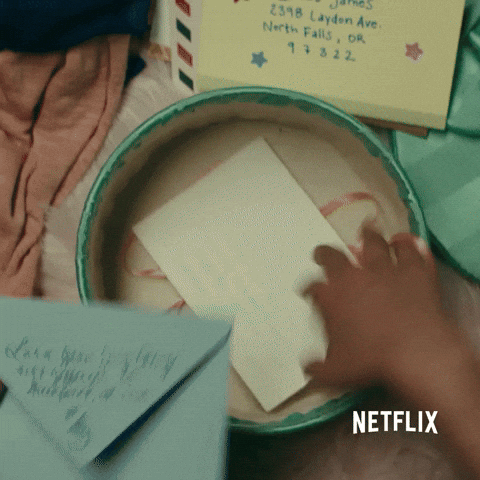 6. Monster-in-Law
When Jennifer Lopez is starring in a rom-com, you know it's on my watchlist. Monster-in-Law is about every woman's worst marriage nightmare—yep, the mother-in-law. While it's a story about love, it's also touches on compromise and family relationships in a way that most love stories don't talk about. It may be dramatized, but I think a lot of women who married a momma's boy can relate to this one.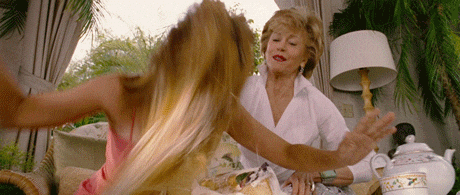 7. Breakfast at Tiffany's
How can you talk about romantic comedies for Valentine's Day without mentioning Breakfast at Tiffany's?! Audrey Hepburn is an absolute queen in this movie about a young woman living in New York City who meets a man who is in a relationship when he moves into her apartment building. If the plotline wasn't enough, the iconic outfits that Audrey rocked in this movie should be reason enough to give it a watch.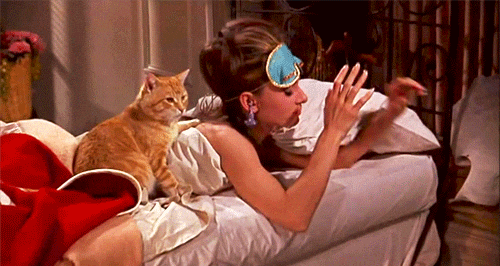 8. Bridget Jones's Diary
Hugh Grant and Colin Firth again?! They're basically rom-com legends at this point. Bridget Jones's Diary is about a young woman (Renée Zellweger) who is battling her split feelings for her boss and a family friend. And I don't know about you, but I've also dreamed of two charming men fighting over me in the streets of London which may be why this is on my list of rom-coms for Valentine's Day.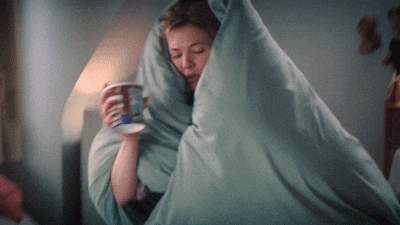 9. 10 Things I Hate About You
Yet another movie on the borderline of cheesy and addicting, 10 Thing I Hate About You follows an angsty teen as she tries to navigate high school love. Plus, it stars Heath Ledger as the main love focus so need I say more?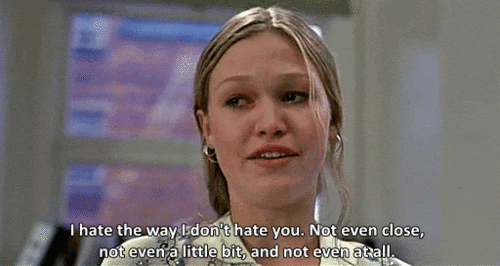 10. 27 Dresses
"Always a bridesmaid but never a bride" is taken to a whole new level in 27 Dresses. Jane, who is played by Katherine Heigl, knows this saying all too well and is put off by the thought of love when her sister gets married to her crush—that's until Kevin (James Marsden) comes into the picture. 27 Dresses is the perfect Valentine's Daymovie to remind yourself that your soulmate may be closer than you think!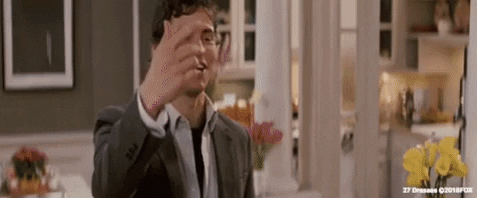 11. Sixteen Candles
If we're talking about Valentine's Day movies, at least one John Hughes movie had to make the cut. Samantha, who is played by Molly Ringwald, tries to celebrate her 16th birthday while being overshadowed by her older sister who is getting married. She crushes on an older senior while trying to evade advances from the school nerd. The movie is super relatable to many teenagers, even today.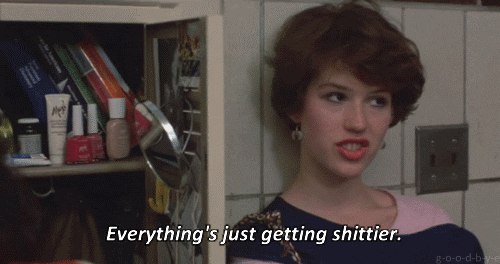 12. The Princess Bride
C'mon, who doesn't love The Princess Bride?! If you're looking for a rom-com for Valentine's Day that's a bit, let's say unusual, The Princess Bride is definitely the film for you. It's involves kings, princesses, knights, giants, and basically everything you'd want in a fairytale—including an epic love story. Yes, it's weird and quirky but it's totally worth the watch.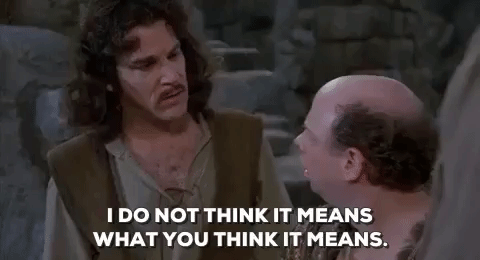 13. Girls Trip
Starring Regina Hall, Tiffany Haddish, Queen Latifah, and Jada Pinkett Smith, Girls Trip is bound to have you laughing until your stomach hurts. The movie is about four best friends who venture to New Orleans for the annual Essence Fest. During the trip, they rekindle their relationship as friends which leads to a ton of dancing, laughing, drinking, and more. Girls Trip is a great movie for inviting your girlfriends over, sitting down with a glass of wine, and enjoying your Valentine's Day.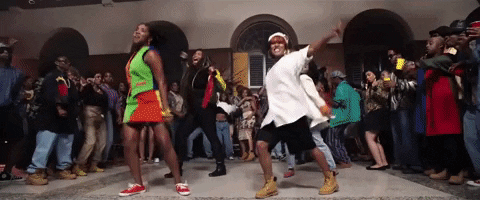 14. 50 First Dates
Adam Sandler and Drew Barrymore? Sign me up. 50 First Dates is about a man who falls in love with a woman that has short-term memory loss (AKA, she can never remember the day before.) The movie follows him as he tries to make her see their love every day, and I mean every single day.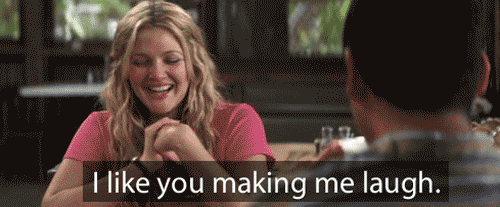 15. The Proposal
The Proposal is probably one of the first movies you think of when you think about rom-coms for Valentine's Day and for good reason. This movie is about a woman (Sandra Bullock) who begs her employee (Ryan Reynolds) to marry her, so she doesn't get deported to Canada. Once they spend more time together, they realize they may actually have feelings for each other (shocker!) Also, did I mention Betty White stars in this movie too?! How can you not love it!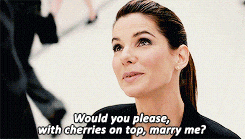 You might also like 25 Of the Best Girls Night Movies, The BEST Valentine's Day Treats – 25 Sweet Ideas, 60 Valentine's Captions for Instagram to Make your Love Blush or Red Velvet Sugar Cookies for Valentine's Day.
16. Pretty in Pink
Yet another John Hughes classic, Pretty in Pink is about a young teenage girl (played by Molly Ringwald) who falls in love with a rich boy while also dealing with her friend who has a crush on her. It's an iconic teenage movie that will have you wishing you grew up in the 80's.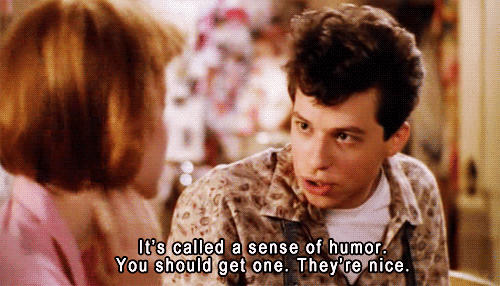 17. Mamma Mia!
There needs to be at least musical on this list and Mamma Mia! is of course the obvious choice. The film is about a woman who ends up inviting three different men to her wedding who may be her father. It's filled with laughs, love, and ABBA music, what more could you ask for?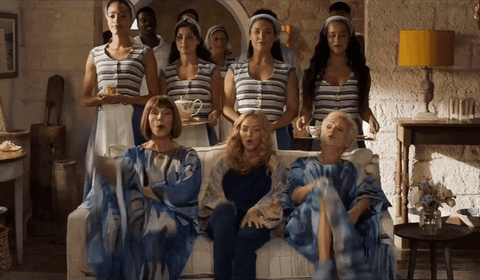 18. Serendipity
If you've been to New York City, you may have heard about famous restaurant, Serendipity 3, which is known for their frozen hot chocolate. But did you know it grew in popularity because of the movie Serendipity? It's about a man and woman (played by John Cusack and Kate Beckinsale) who have an amazing date but end up losing touch with each other. While they're both gearing up to marry different people, they decide to call off their weddings and search for each other. It's the perfect story of what's meant to be will be.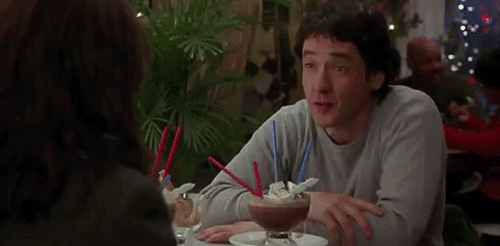 19. Grease
Okay, I lied. I had to include another musical because Grease is a must-watch romantic comedy for Valentine's Day of course! I hope you know the story but just in case you don't—Grease is about a summer fling that turns into romance when a good girl and greaser end up at the same high school. The movie is accompanied with amazing dancing and music that you can't help but to belt out while watching.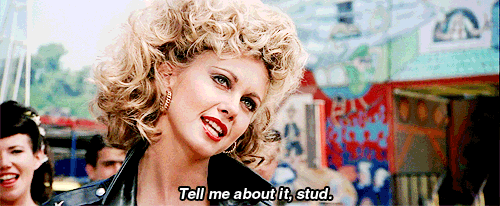 20. The Kissing Booth
I had to end this list with yet another cheesy movie that you can't take your eyes off of—The Kissing Booth. Is it corny? Totally. But The Kissing Booth, starring Joey King and Jacob Elordi, will have you at the edge of your seat when the main character has to interact with her high school crush when she signs up to work at a kissing booth.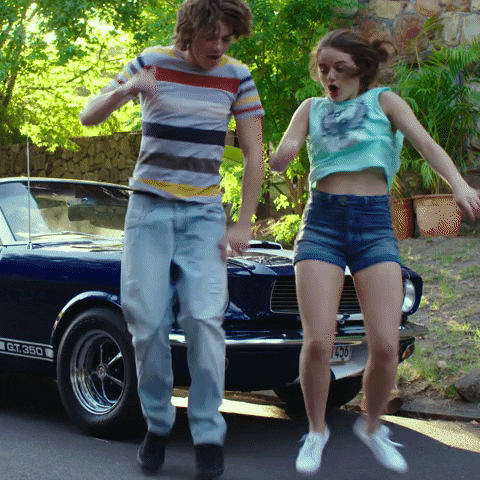 Valentine's Day Movies
Do you have any favourite romantic comedies for Valentine's Day that are not on my list? Let me know! A move night is the perfect cheap and unique Valentine's Day idea. Happy Valentine's Day, friends.
Pin image credits: Igor Kovalchuk and Arina P Habich.