If you really love love the way you say you do, there's one holiday that stands out far above the rest: Valentine's Day! How can you deny a holiday focused on the best part of the human experience? Where everything is hearts and blush pink? Where the hallmark gift isn't anything big or wasteful – just chocolates and flowers? Here are all the BEST Valentine's captions for Instagram with Valentine's puns, too. If you're looking for Galentine's Day or Valentine's Day caption ideas, this is it!
In the minds of most, Christmas has a monopoly on "the most wonderful time of the year" title. Lots of gifts, great food, time with loved ones, and a really diverse world of decor are all part of the package, which makes a compelling case. I mean, I love Christmas…but Valentine's is really special, too.
I know some people go all-out for this holiday on February 14th. And I'm not going to lie: I wouldn't be mad if someone went all out for me. But don't you think there's something sweet about a night that, at its foundation, is all about quality time and tiny gestures?
Caption Ideas for the one you Love
Splitting a bottle of wine on a blanket in the park. Getting all dressed up for romantic dinners together and a little chocolate. Sharing Chinese food on the balcony with a couple of drinks on the day of low. Writing names on all your class valentines with care. Sticking a cute note and cute photo into your crush's locker. Sending roses at work with cute notes. Mailing love letters to all your reply-guys or best friend. Let's not forget that we need to capture some Valentine's Day pics to post on social media to get all the double taps.
Any excuse to deliver an anonymous love poem is all right with me. So here you go….the best Valentine's Day caption ideas and Valentine's puns. The best thing about the holiday is sharing the love with your whole heart and for that you will need the perfect caption.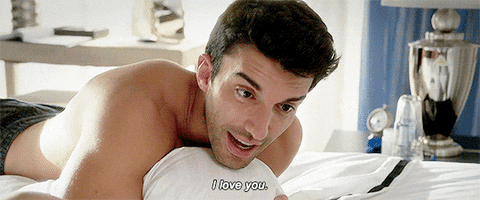 But wait – this isn't a post on cheap Valentine's Day date ideas (although there's plenty more where those came from! hmu!). This is for after the dates, when you're full of love and light, when the butterflies have calmed down – and when you're ready to share those ooey-gooey moments with the world.
The perfect day deserves the perfect Valentine's caption – whether the one you're spoiling is your boo, or yourself. Something to match your style. Ooey-gooey for those of us with an inner romantic. Short and goofy for the folks who like to save their sentiments for later. A few words have a way of saying a whole lot. Valentine's Day caption ideas and Valentine's puns are what you need to complete the Instagram post.
If you need a little help, look no further. I got you. I love you (too soon?).
Valentine's Captions for Instagram
In love with loving you
Valentine, I'm yours
I like you almost as much as I love you
I only have heart eyes for you
"Some people are worth melting for." — Frozen
My favourite emergency contact
I love you like Kanye loves Kanye
Can't wait to wake up next to you forever
I don't need 💐 🍫 🎁 —I just need you
We're better together, forever
You even make grocery shopping fun!
If I had feelings, I'd have them for you
You turn me upside down, Valentine
Anybody know where the cheapest place to buy a dozen red roses is? Asking for a friend
I only have 👀 for you
Valentine's Day sucks, but I don't
Reminder: 50% off candy tomorrow
Spending Valentine's Day with my true love: ME!
Grateful that you are my emergency contact
Valentine's, Galentine's…who's counting?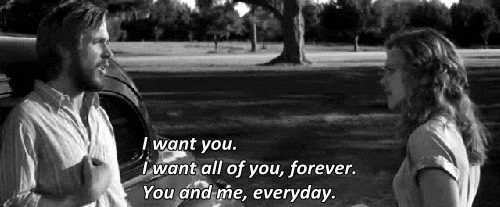 More Valentine's Caption Ideas
All of me loves all of…me
Happy Valentine's Day to the best person I've ever met
My pup gives better kisses than any Valentine I've had before
Really into the whole "love the one you're with" thing this year
Thank u, next!
You're my everything bagel
You take the cake
Words cannot express hummus I love you
Can't bear to be without you
I'll owl-ways love you
Seal-ed with a kiss.
You're one in a chameleon.
Meow and forever.
When I'm with you, I'm feline good.
Aloe you vera much.
Life would succ without you.
I've fallen for you.
Do you beleaf in love?
We're the perfect match.
You're the highlight of my day!
If you like these Valentine's captions for Instagram, you might also like Top 20 Absolutely Loveable Rom-Coms for Valentine's Day, Red Velvet Sugar Cookies for Valentine's Day or 75 Love Instagram Captions for When your Heart is Full.
Valentine's Day Puns & Captions
You are out of this world.
Naturally, I select you.
I'm not overreacting when I say I love you.
I a-peach-iate you.
Happy Valentine's Day, cute-tea!
I have a whole latte love for you.
Are you a 90 degree angle? Because this feels just right.
You're acute Valentine
My love for you simply radiates
My tweetheart!
I only have heart eyes for you
All I need is you… and pizza
Love your stupid face
Dear Cupid, forget the date, just send wine
Cheers to my partner in crime
Merci bouquet
Kiss me, I'm Irish Italian desperate it doesn't matter!
Looking for some heart-eyes
You're my favourite blanket stealer!
Mediocre 2gether 4ever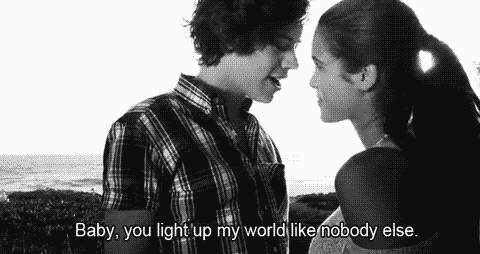 Instagram Posts for Valentine's Day
You're my jam
You had me at hello
Be mine
Love, kisses, and Valentine's wishes
You're still the one
You're not my number one, you're my only one
Pretty sure I love you more
Valentine, you and me were meant to be
You warm my heart, even on the coldest nights
I ❤ You
Let's be lovestruck together
To me, you are perfect
Best. Valentine's. Day. Ever!
I can't think straight when you're with me
Thrill me. Tease me. Tempt me.
Where have you been all my life?
Love made me do it
Sending you lots of ❌s and ⭕s
Nobody is perfect until you fall in love with them
XOXO
Captions, Puns and Quotes for Instagram
It's the season of love
Hello, lover
I accepted the rose
Keep calm and get your Cupid on
I'm bananas for you
Me + You = Forever
You + Me = ❤
Forever the PB to my J
If we were on a sinking ship, I'd share my door with you
Every pizza me loves every pizza you
Shoutout to all my gals on Galentine's Day
Valentine's Day sucks, but I don't
Happy Valentine's Day to me, my cat, and my box of chocolates
You are my greatest adventure
Couples that laugh together, last together
You have a 🍕 my ❤️
I love you more than pizza … and that's saying a lot
Found the person who annoys me the least and called it love
So glad that I went from your snack to your meal
So happy we both swiped right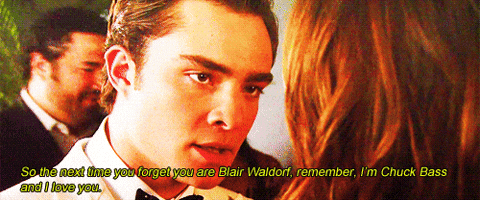 Captions for Galentine's and Valentine's Day
I love you even when I'm hangry
The world needs more love and less work emails
Happy Day-Before-Cheap-Candy-Day to all who celebrate
I'm going to spend Valentine's Day with my true love: food
Dear Cupid: Forget the guy, just send the candy
Can't wait to spend Valentine's Day with my boyfriends — Ben & Jerry
Happy Drink-Wine-and-Eat-Chocolate Day!
Happy Valentine's Day to the couple who always welcomes me as a third wheel
Love the wine you're with
My ❤️ belongs to you
Consider this post my Valentine's Day card
If paper valentines were still a thing, I'd give mine to you
Here's to being my emergency contact someday
Valentine's Day sucks, but you don't
You're so lucky to have me
Cupid called, he wants his arrow back
Life is better when we're going through it together
You're the Jim to my Pam
Dear Cupid: Forget the guy, just send the candy
The person in the world who annoys me the least
Captions for your February 14th Posts
Life is sweeter with you in it
Roses are red. Violets are blue. My Valentine's date is cuter than you
Every love story is beautiful, but ours is my favourite
All of me loves…all of me
Why fall in love when you can fall asleep?
Spending time with my soulmate: Me.
I followed my heart and it led me to the fridge
🍫 and 🍷 and I'm feeling fine
I'd press pause on my favorite song for you
On cloud 9 with my Valentine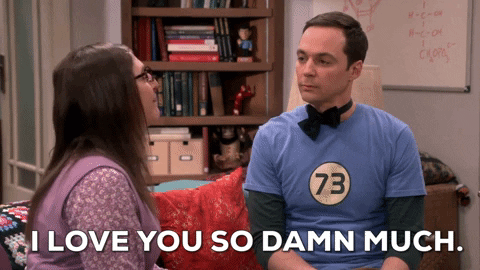 Let me know if you have any Valentine's captions or Valentine's puns that I should add to this list. If you aren't already follow along with me on Instagram. Happy Valentine's Day, friends! Or do you say V-Day? Which Valentine's Day caption ideas do you like best?