I know Spring officially springs at the Spring Solstice. Like March 20th or something. It's the big kick-off, the calendar shift, the main event. But in my opinion, Spring hasn't really, truly sprung until Easter. And yes, I'm well aware Easter moves around. And sometimes comes before Spring Solstice, probably. That's okay. Easter still holds the weight for me. Here are all the Easter captions, Easter puns you will need for you and pics of your Peeps! Enjoy these caption ideas for Easter, friends!
Everything about it just feels light, new, and fresh. The soft pastels of the dyed eggs. The little lavender dresses and pink hair bows. The special color of the seasonal M&M's. The crisp white of the Easter bunny's fur. The green grass beneath your feet as you hunt for eggs the bunny laid.
I'm not a biologist; but for this one day of the year, I'll allow it.
Photos, Peeps, Pics for Easter!
Easter has the best food, too. Between the plates piled high with deviled eggs and the crispy, chewy, sweet flesh of Peeps, I challenge you to name a holiday with a spread so vast and yet so, so freaking good. Literally every flavor center of your brains gets tickled until the food coma hits.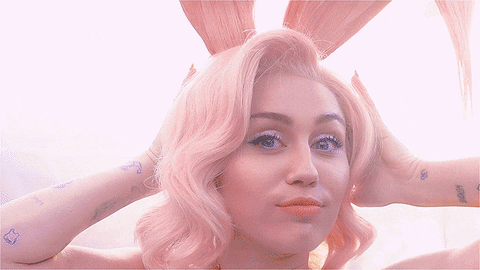 Like most holidays, there's of course a religious foundation. And if that's your thing, I totally support you! Modern Easter has so many different traditions and activities to celebrate, that there's something for everyone to love.
And by love, I mean photograph. …by photograph, I mean post on Insta. And by posting on Insta, I mean securing the likes.
To really get 'em on lock, you've got to have your caption game down, too. The options spread just as wide as the variety of Easter treats, and just like the celebrations, there's something for everybody. Need help with your digital Easter egg? Read on!
Easter Instagram Caption Ideas
So egg-cited, I just can't hide it
Easter hare, don't carrot
Hanging with my Peeps
Without you, I'd go off the Peep end
Why did the Easter egg hide? He was a little chicken
Hallelujah for creme eggs
Happy to let spring do it's thing
Sweet egg-scape
Let's have a hoppin' good time
Some bunny needs chocolate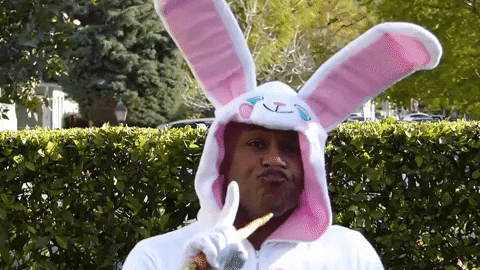 I've got the Easter Bunny on speed dial
Somebunny loves you!
These chicks crack me up
The amount of egg puns today is an absolute yolk
Hid the eggs in the yard and the candy in my stomach
Not decorating eggs today? Yolk's on you
We're like two peeps in a pod
Bunny kisses > puppy kisses
Who needs spring flowers when I have you?
An egg-stra special Easter
Caption Ideas for Easter Photos
Chick magnet
Dying eggs, changing lives
All my favorite holidays revolve around chocolate
Full bloom
Show me the bunny
There's truly no bunny like you
Let's live hoppily ever after
Egg-hausted and full
Too egg-cellent to ignore
Have an egg-stra ordinary Easter!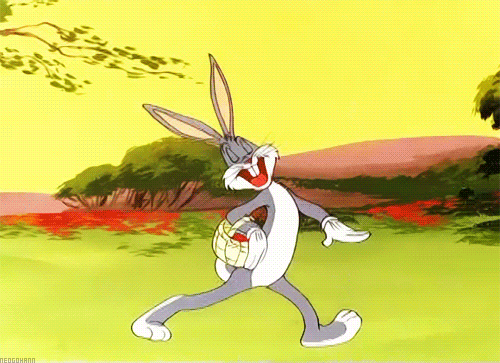 Can anybody find me somebunny to love?
All you need is love—okay, and a chocolate bunny doesn't hurt
Hop to it!
Cad-bury me in chocolate
Never put your eggs in one basket.
Hoppy egg hunting!
Yolks on you, buddy
Don't worry, be hoppy
Chocolate eggs are the best eggs
No bunny loves you like I do
You might also like Gluten Free Easter Cookies – Super Cute Easter Bunny Cookie, 50 Fresh-picked Spring Instagram Caption Ideas, Wedding Instagram Captions and Puns or 60 Valentine's Captions for Instagram to Make your Love.
Easter Captions and Puns for Instagram
Let happy thoughts multiply like rabbits
Wishing everybunny a happy Easter!
I've been a good egg this year
Eggheads gotta stick together
Life in full bloom
Egg-stremely grateful this year
Here's to sunshine, springtime, and pretty eggs
How do I like my eggs? Cadbury
So egg-cited for brunch, it hurts!
Who else is egg-cited for Easter?
If you didn't color eggs, the yolks on you
Happy to let spring do it's thing
That's all for Easter Sunday, yolks
All you need is love — and a chocolate bunny
Hip hop hooray!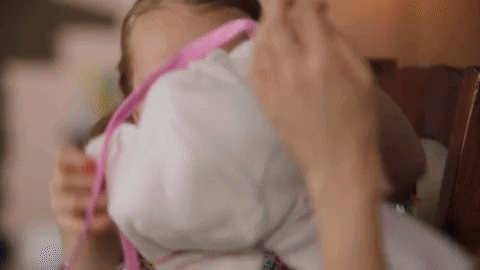 Let me know if there are other Easter captions or Easter puns that I should add to this list! I hope you enjoy these caption ideas for Easter, friends!