Whenever I travel, I always hear the same thing about it – people love Canada! Canada has a great reputation world-wide, and so do its people. We've earned that reputation with a bunch of great qualities that not only allow the folks who live there to flourish, but encourage newcomers to join us. So much to love about Canada!
As someone who grew up in this great country, I can definitely vouch for it. Having the opportunity to get to know Canada up-close and personal is truly a privilege, and one I'm honestly so grateful for. I've gotten to know some amazing people and see some out-of-this world sights, all within the borders of my own home!
Why I Love Canada | Canada Day
July 1st is Canada Day, a celebration of the first three provinces uniting to create the great country we have today. I don't think there's a better way to celebrate Canada than to share with you some of the things I love about this place – and all the things you'll love about it too. So buckle up! Here's my long-winded, written version of "Oh, Canada!"
Canada Drips with Diversity
Lately, Canada has been the news for our generous policy to refugees, but that mindset is nothing new to us. Growing up in Canada means being around all kinds of people, from all over the world. It's amazing! The exposure to many cultures and people of all ethnicities, only makes our lives richer. And for someone like me, its endless inspiration on where to go next.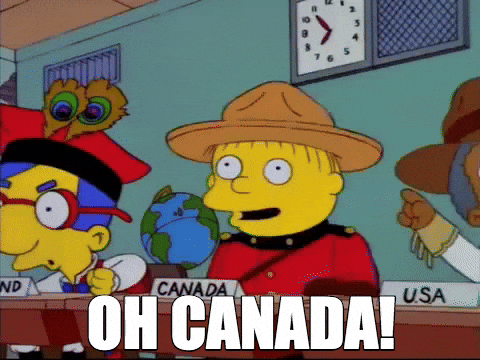 If you walk down a city street, you'll hear so many different languages, smell all sorts of different restaurants, but most of all: you'll see everyone (for the most part) getting along! We see the value in our differences, not the space between them. It's one of my favorite things.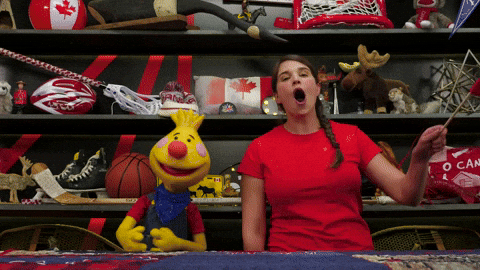 In fact, we made multiculturalism part of official nation policy in 1971 – and were the first country to do so. That's how much we love it.
So Much Amazing Food
Plenty of Canadian food is well-known and well-loved. And that's for very good reason! Not only do we have a crazy variety of restaurants from around the world, thanks to our diverse group of people, but we also have stuff that is purely Canadian, traditional, and loveable.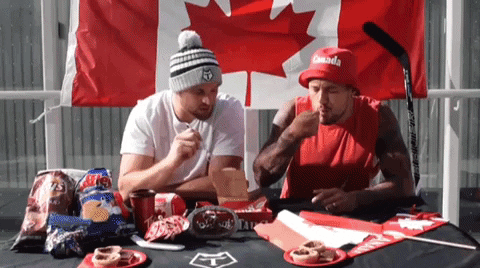 Two Canadian classics, which can also be enjoyed together: maple syrup and Canadian bacon!
Canada's climate is perfect for growing maple trees, and the cold nights with more mild days make sugar harvesting conditions just – *chef's kiss* – so sweet! In fact, we've got so many trees that we produce 85% of the maple syrup in the world. So if you've had it before, just remember where that great idea came from. Yum.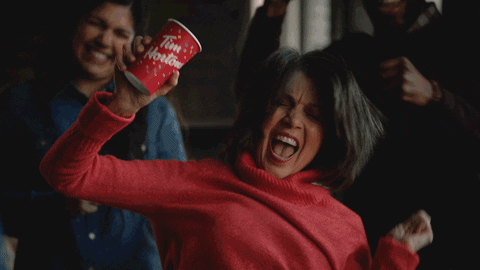 When it's all about the bacon, Canadian bacon is the best – although there isn't really anything specifically Canadian about it. That name comes from a pork shortage that affected the rest of the world in the 1800s. Canada, being the nice folks we are, stepped up and supported everyone with our hearty smoked meats.
In fact, if you show up asking for Canadian bacon here, you'll get a couple chuckles. Here, it's called "back bacon", or just plain old bacon – or, just plain old good. If you love back bacon, you will love Canada!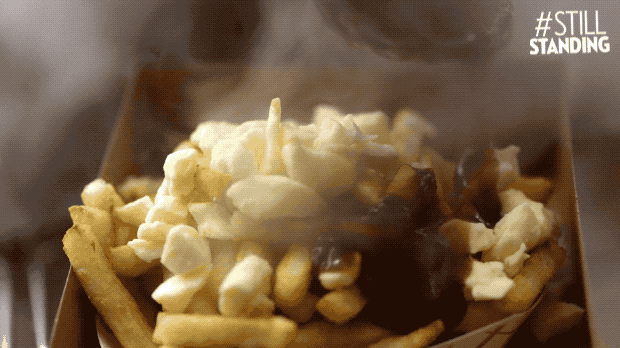 And of course, we can't forget Canadian poutine! A plate of French fries piled with cheese curds, with gravy poured all over. This dish was born in Quebec, but when you think of poutine, you think of Canada. Poutine is probably the ultimate comfort food, and if you've never had it, it's time to book your trip. Now.
This list would not be complete with the classic Canadian Caesar cocktail which is Canada's national drink. Pile on all the crazy garnishes because that is what us Canadian's like best. If you like a Bloody Mary, you will love the Caesar.
The Way we Treat People
Yeah, we value diversity. Do we do it because we're nice, or are we nice because we do it? Either way, Canadians might be the nicest people on Earth. I can't say why, but I can say that that reputation is totally true.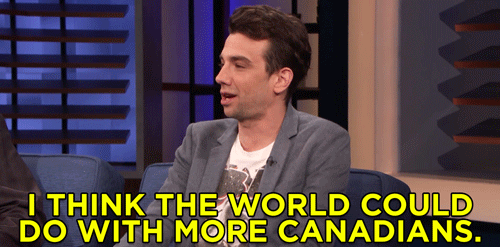 All the jokes about us not locking our doors, about saying "sorry" when the wind blows – they're all true. We just love each other. So it's no wonder that we're big on a sense of community and care.
Take for instance, our healthcare system. We're well-known for making healthcare available to everyone, regardless of race, income, etc.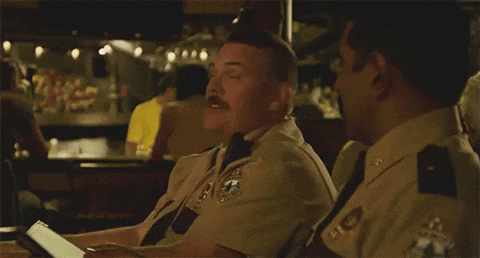 As a Type 1 diabetic, I've had to deal with it firsthand many times, and I've got nothing but good things to say. I can't imagine having to deal with medical care while also facing financial stress. Add that to the reasons I'm so grateful to live in this country.
And I'm not the only one. That awesome healthcare system allows us to be some of the healthiest nations. For instance, we've got the lowest infant mortality rate worldwide. We've also got lower obesity rates that our other North American counterparts – but with these amazing views, it's hard to stay still inside. Can you blame us?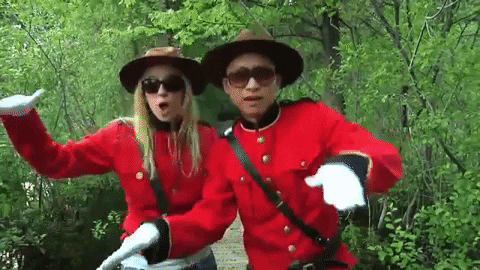 You might also like 80 Instagram Captions for Selfies to Set your Selfie Apart, Abitibi-Témiscamingue Region – Québec Road Trip or 9 Things my Dog has Taught Me.
Canadians are Fun-Lovers
There's no better way to say it: Canadians love to have a good time! We're simply nice people, and kindness is magnetic – it brings others close to you. When you're surrounded with endless friends, fun is never far away.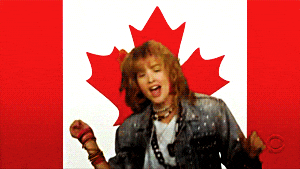 We love to enjoy the great outdoors together. There's about a million ways to do so. Try hiking, fishing, swimming, ice skating, or even just walking around a beautiful city. No limit exists to the beautiful things to you can see. Nature lovers love Canada!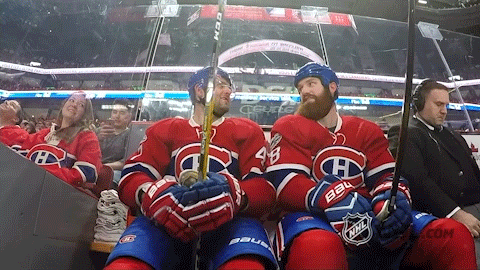 Another thing: hockey. We love hockey, and we have a great reputation for it – just check out our Olympic medal collection. With all the ice, we had to find some way to make it into a game that we could enjoy with friends and family. I am not sure if Canadians invent hockey, but we definitely perfected it.
National documents are another way we show off our goofy national personality. No, really! Hold a Canadian passport under a black light and you'll find a wild fireworks show. Our currency is a tough, durable rainbow. Money stress will happen, but at least you'll have a little bit of fun while you're using it.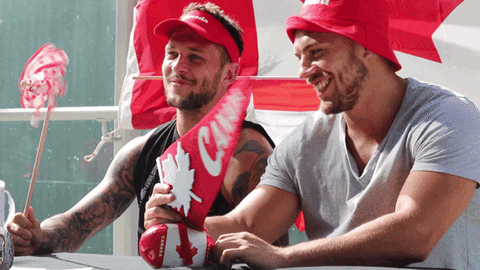 Everyone is pretty familiar with a classic Canadian accent, but there's actually a lot of variety in the accents we have on deck. On top of that, we have our own "language", which is really just some very specific words that are used primarily in Canada. You can check a couple of those out and see if you guess them the first time!
The Natural Beauty
We haven't talked about it yet, but it was bound to come up. Oh, Canada. Mountains, lakes, rivers, trees. Cities, rural landscapes, and the sweet suburbs in between mean Canada actually does have it all. So if you're looking for a place to get away and see something new, come check us out. I hear so much about why others love Canada for its natural beauty.
For mountains, glaciers, and breathtaking views, I highly recommend Banff National Park. It's our oldest national park. Imagine the clearest water, reflecting snow-capped mountains. Imagine the stillness and perfection. I can't even describe how beautiful it is; all I can say is, add it to your list.
You can take a break from the mountains, but keep them in the rearview when you head into Vancouver. It's got amazing salmon, a thriving art and theatre scene, and is one of the most environmentally friendly places in the world. When you've got views this beautiful outside this city, protecting them comes easy.
And there's plenty more where that came from to love about Canada. Plus, Canada has more lakes than the rest of the world combined. It's truly one of a kind.
I've been going on and on like I could tell you every reason why Canada is amazing, but there aren't enough words in the world for me to explain to you how amazing it is to live here, or to grow up knowing you are Canadian. It's given me so many opportunities and allowed me to meet so many amazing people. That's why you'll definitely catch me in full celebration of Canada Day this year – at least as much as is possible with everything going on. I hope someday you can come see it too!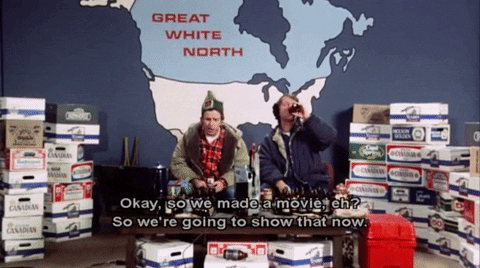 Indigenous People
As I celebrate all that I love about Canada today, I thank Indigenous People for the opportunity to live, work + enjoy this land. I grew up on the unceded traditional shared territory of the Stó:lō people on the lands of the Kwantlen, Leq'a:mel, Sq'éwlets + Matsqui First Nations + I now live in the traditional territory of the Snuneymuxw First Nation of the Coast Salish People. I encourage all my Canadian friends to learn more about the relationship between Canada + the Indigenous People. We can love Canada and still acknowledge its failures. We can love Canada and want to do better.
What do you love about Canada? Have you travelled here and love Canada, too? Let me know below. Happy Canada Day! If you have some Canada Day photos, you will need these Canada Day captions.
Bella Bucchiotti is a storyteller, food lover, dog mom and adventure seeker living on the Pacific coast. She shares her passion for food, dogs, fitness, adventures, travel and philanthropy, in hopes of encouraging followers to run the extra mile, try new recipes, visit unfamiliar places and stand for a cause. Bella lives with Type 1 Diabetes and Celiac Disease.