I think it's easy to assume that I'm a dog person. In the world of cat VS dog, my lifestyle definitely leans in one slobbery, barking direction. I love to be outside, adventuring, exercising. I stay on the go. And I obviously have a beautiful, perfect, lovable dog in my life. However, I also love cats, and I am hoping you will enjoy these cat Instagram captions for your next catstagram! You will love these kitten puns and captions for kitty photos in this list of the best cat caption ideas.
Don't let that all fool you, though! Looks can be deceiving. I can definitely appreciate a cute kitty with a soft face and a sweet, sandpaper tongue.
Cats are tricky animals! One minute they're sweet, the next they're spicy (relatable). Right in the midst of a peaceful cuddle sesh, they'll roll over, smack you in the face, and sprint off. They have chaotic energy for sure – and I kind of love it. They are dramatic and photogentic making it easy to snap cute kitten pics. Therefore, I am SURE you need some cat Instagram captions.
Catstagram Captions for the Cat Lover
Since I don't have a kitty of my own anymore to love on, I feel like I'm in a unique position to appreciate a great catstagram pic. There are few things on this earth cuter than cats, especially when they're babies. Do I follow Instagram accounts dedicated to cats? Maybe. Do I love every moment of it? Yes. Do I think of captions for kitty pics even though I don't have a cat? Yes, again!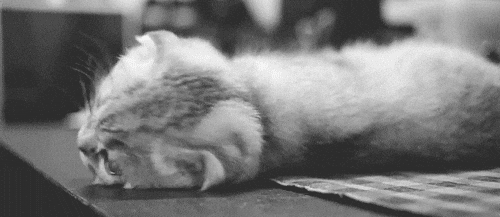 If you've been thinking of starting your own, or maybe just trying to share one especially cute shot of a sleepy baby, just know that I support you fully. So much so that I threw together a list of kitten captions fit for a cat queen. Go ahead and sink your claws in!
You might also like 60 Paw-fect Instagram Captions for Dog Pics, 75 Love Instagram Captions for When your Heart is Full or 60 Instagram Captions for Beach Pics that will Make Waves.
The Best Cat Caption Ideas & Kitten Puns
That's paw-some
I'm hooked on a feline
I'm so fur-tunate
Cat me if you can
Purring myself up by the floofstraps
I cat even right now
It's the purrfect time for a nap
Purr-haps we can cuddle later
I'll take my next treat right meow
A cat's life
My cat was right about you
All about that pawsitive mental attitude
Goal: stay at home cat mom
The cats are in charge. I just live here
That was a cat–astrophe
You cannot look at a sleeping cat and feel tense
A cat can purr its way out of anything
Home is where the cat is
I love cats. They're kind of…my thing
Don't fur-get to buy more catnip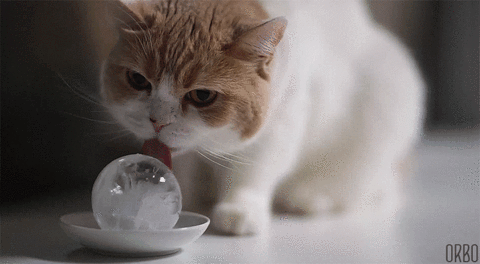 More Cat Instagram Captions
You are the cat's paw-jamas
All you need is love and a cat
I've gotta lot of felines for you
Cats are at home everywhere where one feeds them
Happiness is falling asleep to the sound of your cat purring
Anything is paws-ible with a cat by your side
You had me at meow
Love is a four-legged word
The road to my heart is paved with paw prints
You are claw-fully cute
Do you believe in furry tails
Kitten Puns and Caption Ideas
Impawsibly cute!
My life is cats and paws
Capturing the world through my cat's eye
Catapult me into another dimension. One full of catnip
Starting to catch felines
No home is complete without the pitter patter of kitty feet
I cat help falling in love with you
You could say my whole house is a catwalk
Remain paws-itive
Above all, cats are connoisseurs of comfort
I want to spend all 9 lives with you
You're a fur-midable opponent
Time spent with cats is never wasted
As every cat owner knows, nobody owns a cat
I'm so paw-ssionate about cats!
My cat is my best fur-end
Every day is a cat day for me
I love you, meow and furever
Thanks fur the memories
I'm a cataholic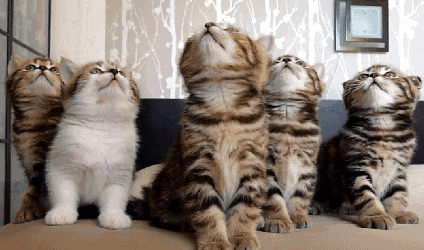 More Cat Caption Ideas
As every cat owner knows, nobody owns a cat
What greater gift than the love of a cat
You're the cat's meow
I'm so fur-tunate to have you in my life
Please be paw-lite and use your meow-ners
I love you meow and furever
I want to spend all nine lives together
You've got to be kitten me
Not all angels have wings. Sometimes they have whiskers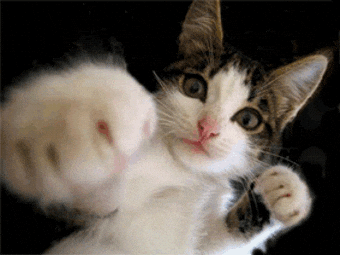 Captions for Kitty Instagram Photos
This is a total cat-astrophe
This is such a meow-gical moment
Happy is the home with at least one cat
Meow you doin?
Please fur-give me
We're moving too fast, we need to put things on paws
Happy Purr-thday!
You've got purr-sonality
Stop leering at me, purr-vert
I'm just kitten around
I'm feline sad
Better call in claw-enforcement
If there's a cat, there's me
Wait a meow-ment
I am a Catwoman
Other Captions for Kitty Pics?
Let me know if you have any other kitten puns or captions for kitty photos to add to my list of the best cat caption ideas. I have several other Instagram captions posts to check out, or look me up on Instagram.
Bella Bucchiotti of xoxoBella is a storyteller, food lover, dog mom and adventure seeker living on the Pacific coast. She shares her passion for recipes, dogs, sustainability, adventures, travel and philanthropy, in hopes of encouraging followers to run the extra mile, try new recipes, visit unfamiliar places and stand for a cause. Bella lives with Type 1 Diabetes and Celiac Disease.
Bella Bucchiotti is a freelance food, travel, and lifestyle writer for MSN and the Associated Press Wire.