Coffee is kind of a weird thing to love – we all know we're addicted, but it just…feels so good. And it's socially acceptable to be addicted to, and to rely on. We as humans widely acknowledge that most of us couldn't get through our day without it. For all the coffee addicts and coffee lovers, here are some coffee Instagram captions and coffee puns you will love. These are the best coffee captions for coffee pics to help you espresso yourself. Don't we all need some caption ideas for coffee photos?
Favourite Coffee Each Season
Some people see the seasons of the year defined as temperatures. Freezing winters, sweaty summers, etc. When the seasons change, the weather goes with it.
And I see it that way too, of course – it's kind of hard not to. Sometimes I even combine that knowledge with geography to find different climates to travel to (i.e. winter break in the tropics!).
But more than that, I see the seasons of the year as different coffee drinks.
Fall? Pumpkin spice lattes reign supreme, obvi.
Winter is time for hot, steamy peppermint mochas.
Spring brings us growth and lavender lattes.
And summer, best of all – iced coffee. The love of my life. The love of your life. The bringer of joy.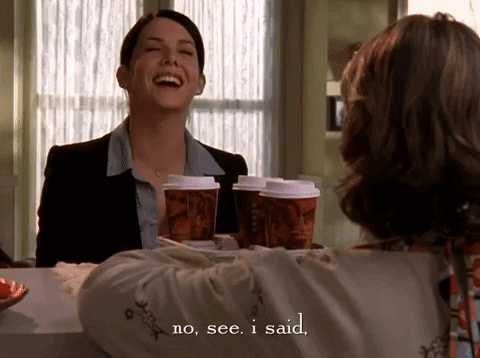 Seasons don't have to change for us to celebrate hot bean water, though. Any day of the year – or any morning of the year – is the perfect time to take a flattering pic of latte art, or the steam that hovers over our favourite mug.
Signs you are Addicted to Coffee
Your local baristas don't ask for your name anymore, and they even know your order by heart.
You feel the need to document your coffee runs with an Instagram pic of course…
You simply can't do any work before you have coffee flowing throug your bloodstream.
Nothing really compares to the elation you feel while holding your first cup of joe of the morning.
No matter how much you are running behind, you still stop for coffee on the way to work or class.
You get excited when you find a boyfriend that can make a good cup of coffee.
Since we are all taking these photos to document our lattes, espressos or venti Starbucks, we NEED coffee Instagram captions ideas.
You might also like My Trip to Colombia – Sustainable Coffee Sourcing, 75 Cat Instagram Captions (aka Cat-sions) that are the Cat's Meow or 60 Cork-popping Champagne and Wine Captions.
Whether you're comfortable with your addiction, or not willing to call it what it is, we can all agree that sharing a pic of your morning joe is beautiful, inspiring, and a great way to liven up your feed. If your coffee hasn't coffee'd yet, take a look at these coffee captions and coffee puns to get your brain working.
I know that every coffee addict can use some caption ideas for coffee photos. Am I right!?! I hope they help you espresso yourself!
Coffee Caption Ideas For the Coffee Lover
I love you a latte
But first, coffee
Any time is a good time for coffee.
My zodiac is a coffee bean
Never seen anything more brew-tiful
Sending you a whole latte love
Sip sip, hooray!
Today's to-do list sponsored by coffee
With enough coffee, I could rule the world
Some call it self-confidence – I call it coffee
My coffee and I: strong, bitter, and hot enough to burn you
The accessory that always matches my outfit: coffee
Bottomless thanks!
Cappuccino? More like Cappucci-yes!
A day without coffee is…just kidding, I have no idea
Life is short – have another cup of coffee
Always down for a coffee date
So frustrated! I need to venti
Sorry, I'm latte
Behind every great day is a cup of coffee
Captions and Puns for Coffee Photos
I like my coffee how I like my men: strong, invigorating, and too hot for me
Espresso yourself
Coffee: the hot friend I was telling you about
You're steaming hot!
I've bean thinking of you a Latte
Be fa-brew-lous!
Bean there, done that
Better latte than never!
Don't worry, be frappé
Espresso yourself
Everything I brew, I brew for you
Thanks a latte for me being my friend
Italians are so good at making coffee because they naturally like to espresso themselves
For Whom the Bean Tolls
Where you bean all my life?
Better latte than never
Rise and grind!
This is how we brew it
Don't feel depresso, have an espresso
I made pot of coffee, espresso-ly for you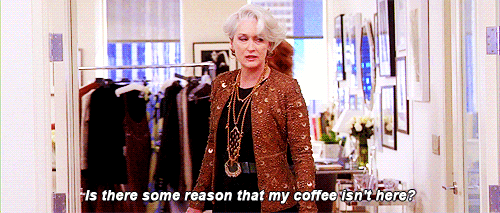 The Best Coffee Captions for Coffee Pics
Words cannot espresso how much you mean to me
I'm going to get coffee by whatever beans necessary
We've all bean there
Call me the queen of caffeine
Iced, iced coffee, baby
It's a brew-tiful day
You mocha me very happy
A day without coffee is like… just kidding. I have no idea
Coffee, aka, survival juice
Today's good mood is sponsored by coffee
You're brew-tiful
Coffee is my love language
My birthstone is a coffee bean
I'm look for a tall, dark, rich cup of coffee
Coffee, because it's too early for wine
Hello, this is my mug shot
High on pot
I'll take a coffee with my sunshine
Espresso now, compliments later
Just so you know, this is my resting coffee face
More Captions Ideas for Coffee Photos
More love and coffee, please
Stressed, blessed, and coffee obsessed
You mocha me very happy
Before coffee, I'm a hot mess. After coffee? I'm a wide-awake hot mess!
Dear coffee, I dreamt of you last night
My body runs on coffee
Caffeine is the other Vitamin C
You keep me ground-ed
You perk up my heart
A coffee a day keeps the grumpy away
Either you choose your espresso, or you let espresso choose you
Smells like freshly ground heaven
Take life one sip at a time
Hocus pocus! I need coffee to focus!
I'll give it my best shot.
I've bean thinking about you a latte.
Just sip it
Let's stir up some trouble!
More espresso, less depresso
Mugs and kisses
You might also like The Easy Way to Make Irish Cream Coffee, 60 Valentine's Captions for Instagram to Make your Love or Juicy Greek Lemon Baked Pork Chops.
Other Captions for your Morning Coffee Pics?
Let me know if you have any other coffee puns or captions for coffee photos to add to my list of the best coffee caption ideas. I know I am always looking for new coffee Instagram captions, so I would love your input. I have several other Instagram captions posts to check out, or look me up on Instagram.
Bella Bucchiotti is a storyteller, food lover, dog mom and adventure seeker living on the Pacific coast. She shares her passion for food, dogs, fitness, adventures, travel and philanthropy, in hopes of encouraging followers to run the extra mile, try new recipes, visit unfamiliar places and stand for a cause. Bella lives with Type 1 Diabetes and Celiac Disease.