The last few years have been hard —like really hard. So it's no surprise that many of us are wishing that we could go back to simpler times when we didn't have to worry about things like world affairs and politics. While we may not be able to actually go back to being kids, we sure can act like it! Here are 20 nostalgic movies to watch to make you feel like you're a kid again.
Nostalgic Movies to Watch
1. Stuart Little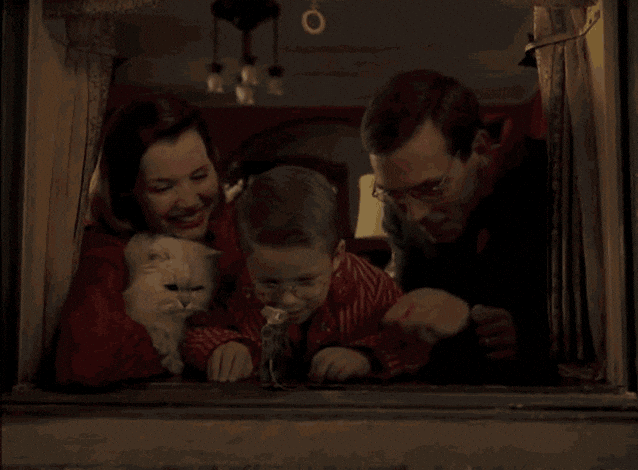 While the main character of Stuart Little is technically a mouse, it's still a feel-good movie that will make you feel all warm and fuzzy inside. Ratatouille definitely has some competition.
2. Shrek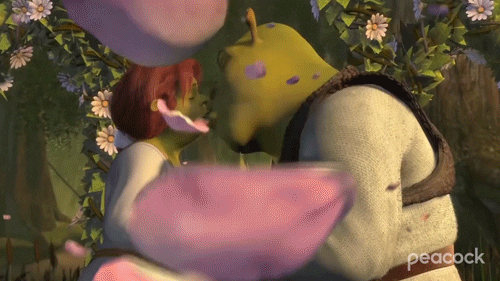 When in doubt, Shrek it out. Seriously though. Shrek will make you laugh, have you on the edge of your seat, and make you feel good all in one–even if you've already seen it dozens of times.
3. Home Alone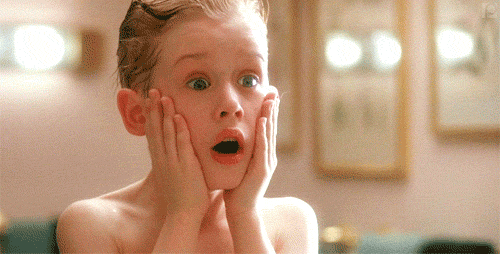 This may be an unpopular opinion, but Home Alone isn't just for the holidays. Home Alone is one of those nostalgic movies that you can watch over and over again and never get tired of it.
4. Toy Story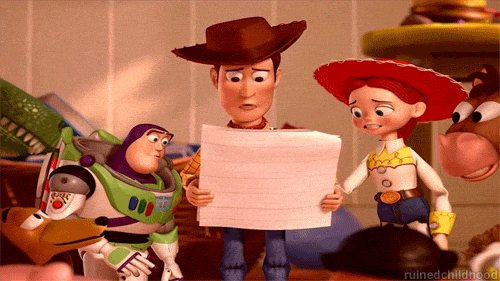 Want to really feel like a kid again? Then Toy Story is the movie to watch. It also helps that literally all the sequels are amazing too. Toy Story marathon anyone? Did anyone else have a Buzz Lightyear toy?!?
5. Spy Kids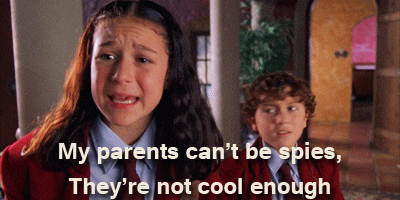 Spy Kids is one of those films that'll take you back to a specific time in your childhood. Just like Shrek, it'll make you laugh and feel good all in one.
6. Ferris Bueller's Day Off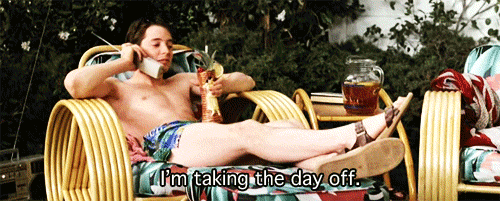 Who else aspired to be like Ferris Bueller when they were younger? He was worry-free, fearless, funny, and had a great relationship and best friend. That's way more than I can say for myself during high school!
7. Forrest Gump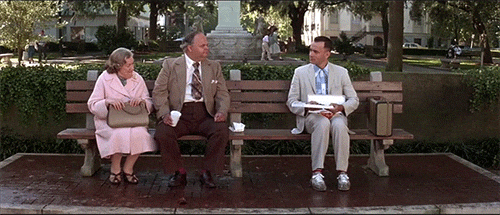 "Run Forrest, run!" Tom Hanks did such an amazing job playing Forrest Gump that he even won best actor at the Academy Awards in 1995!
8. The Sandlot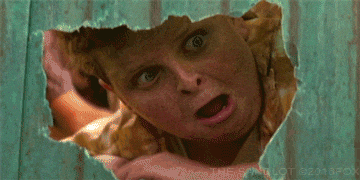 If you need a feel-good nostalgic movie to watch that will have you laughing nonstop, watch The Sandlot. Just always remember, "legends never die."
9. Space Jam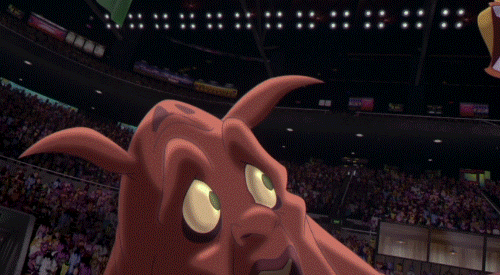 Ah, a time where cartoons and reality often collided on the big screen. And really, who wouldn't want to see Michael Jordan and Bugs Bunny in the same movie?! Whoever came up with the concept is a genius.
10. My Girl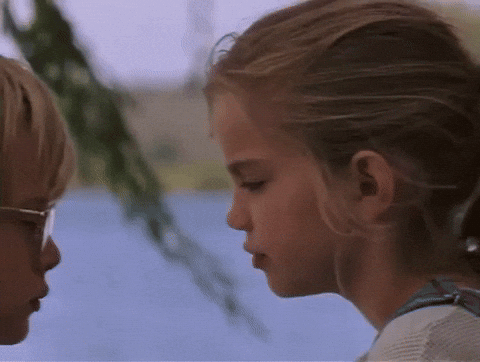 Okay okay, this one is a bit of a tearjerker, but it's a classic! If you have never seen My Girl or just haven't seen it for a while, now it is the perfect time to tune in! Just make sure you have tissues close by.
11. Bridge To Terabithia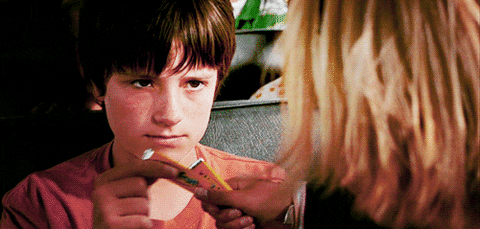 Yet another emotional flick, Bridge to Terabithia is a great movie to watch to remind yourself that well, maybe you wouldn't actually want to go back to being a kid. Plus, baby Josh Hutcherson!!
12. 10 Things I Hate About You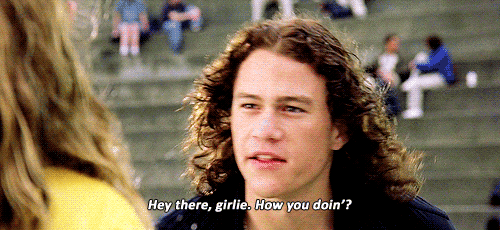 If you tell me that you didn't lust over Heath Ledger in 10 Things I Hate About You the first time you saw it, well, I don't believe you.
13. Freaky Friday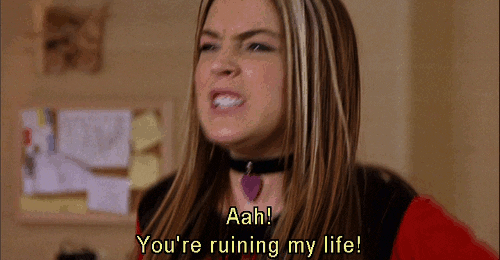 Lindsay Lohan and Jamie Lee Curtis?! What more could you want from a movie! Plus, it'll remind you to be a little kinder to your mom.
14. The Lizzie McGuire Movie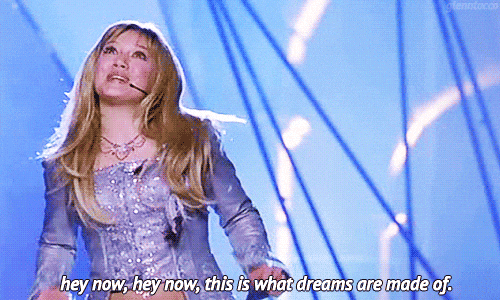 I don't know about you, but The Lizzie McGuire Movie was the sole reason I wanted to go to Rome as a kid. For me, it is one of the most nostalgic movies ever! And while you may never meet a hot Italian fling at the Trevi Fountain, a girl can dream right? This has to be one of my top nostalgic movies!
15. Clueless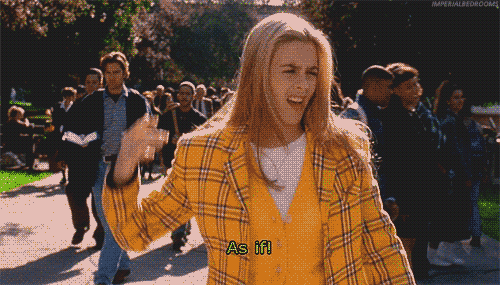 Whether you're "rollin' with the homies" or just having a solo movie night, Clueless is a classic nostalgic movie that most people would agree takes them back to better days.
16. Confessions of a Teenage Drama Queen
Another Lindsay Lohan classic, Confessions of a Teenage Drama Queen is quite literally the dream story for millions of girls around the world (myself included). She did get to meet her celebrity crush AND the lead role in the school musical after all.
17. Uptown Girls
Uptown Girls is the best nostalgic movie to stream if you're missing that New York City charm…and sass. Brittany Murphy (RIP) and Dakota Fanning are perfect on screen together.
18. Hocus Pocus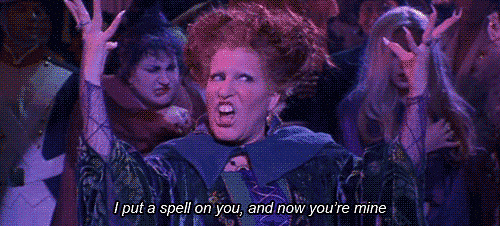 Halloween is right around the corner and you know what that means…Hocus Pocus time! Although Halloween may look a bit different this year, that doesn't mean you have to miss out on binging your favourite Halloween movies and scarfing down yummy candy.
19. Back To The Future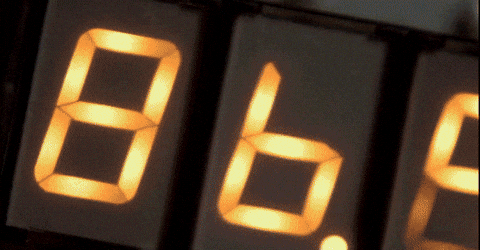 Back to The Future brought in a whopping $388.6 million at the box office when it came out in 1985 and it's not hard to figure out why! Although, it is pretty funny that they thought in 2015 we'd have flying cars…still holding out hope on that one.
20. Grease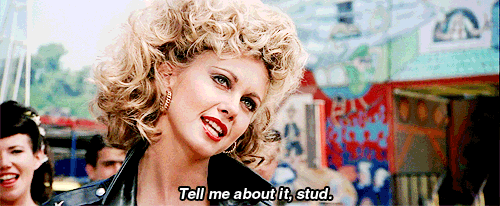 Need a movie to dance to? Grease should be your obvious choice! But just a warning, the catchy songs will be stuck in your head for daaaays. If you are looking for nostalgic feel good movies, this is the one!
If you're really committed, you can even plan a movie marathon where you watch all of these movies that give you nostalgia! Sometimes you end up looking for things to do on a Friday night – am I right!?! Then you can really be in your feels. What is your favorite nostalgic movie?
Other Blogs you will Love
Source: wavebreakmedia and Alliance Images
Bella Bucchiotti is a storyteller, food lover, dog mom and adventure seeker living on the Pacific coast. She shares her passion for food, dogs, fitness, adventures, travel and philanthropy, in hopes of encouraging followers to run the extra mile, try new recipes, visit unfamiliar places and stand for a cause. Bella lives with Type 1 Diabetes and Celiac Disease.