Flannel and apple-picking? For fall? Groundbreaking. It doesn't matter how cliche it is – once the air starts to get crisp, something about picking your own crisp apples from the orchard, surrounded by a fresh mountain breeze and a great view, just feels right. These apple captions will inspire your next apple post on the 'gram.
Any trip to the orchard should include sneaking a couple of bites before you take your bag back home. And of course, posting up with your girls for a couple of cute self-timer snapshots!
A trip to the apple orchard is more than just paying to do labor and harvesting your own fruit. It's about getting closer to nature, to seeing your food from start to finish. And for a lot of orchards, it also means tasty treats. Like cider and doughnuts.
IMO, you haven't lived until you've until you've had a hot cider doughnut in the cool fall air, letting your crumbs roll down the orchard hills, smelling a hint of soured apples. Wow, I'm so excited for fall.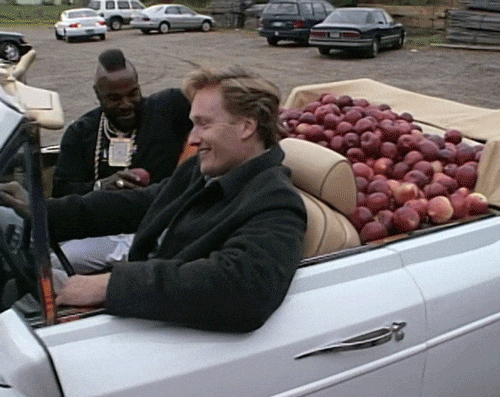 Anyways, I know you've got great taste in apples (Honeycrisp ftw!), and even better taste when it comes to choosing the perfect apple-picking 'fit (plaid forever!), but when it comes to harvesting the perfect caption, we can all use a little boost sometimes. Naturally, I've got a bushel of choices for you to go through – and together, we can bake the perfect Instagram post.
You might also like 75 Love Instagram Captions for When your Heart is Full, Apple Crumb Muffins or 36 Gourd-geous Pumpkin Instagram Captions.
Apple Captions for Instagram
I'd pick you over and over
Ladies and gentlemen, a round of apple-ause!
I've got in-cider information
I find you a-peel-ing!
This is the apple-iest day of my life!
Orange you glad I didn't use an apple pun?
How 'bout them apples?!
I should stop making apple puns now… orchard I?
You're the apple of my eye
I pick you
Rotten to the core 🍎
I'm one bad apple, always spoiling my bunch
If you were a fruit, you'd be one fine-apple
An apple-solutley beautiful day
How about them apples?
I'm red-y to go apple picking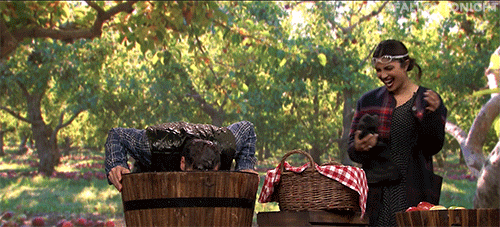 More Apple Instagram Captions
Get in, loser – we're going apple picking
I'd like to apple-ogize for the pun
You won't be-leaf the fun we're having
I've got all the in-cider information!
Getting a little apple-sauced
…and they lived apple-y ever after
An apple a day will keep anyone away if thrown hard enough
If you want apples, sometimes you gotta shake the trees
Don't sit under the apple tree with anyone but me!
Rules donut apple-y to me!
If you're an apple, I'm a pie
I'm one bad apple 🍎
Smitten to the core!
An apple a day keeps anyone away – if you throw it hard enough
If Heaven is an apple orchard, call me an angel
Stay by my cider!
If you are an apple lover you MUST try this Vegan Gluten Free Apple Loaf, these Apple Crumb Muffins or this Gluten Free Vegan Gingerbread Apple Cake.
Let me know if there are any other apple captions that I should add to this list of apple Instagram captions for all your orchard and autumn pics! Don't forget to follow along with me on Instagram if you aren't already.