Consider this your yearly reminder that Halloween is a breath away! Soon, your social media feeds will be flooded with the most enviable snaps and "boo" phrases. No worries, I don't want you to get stuck without fantastic pumpkin Instagram captions on the spooky days leading up to that night. Whether you have pumpkin patch pics or pumpkin carving photos, these are the best pumpkin puns, captions and quotes!
Although there is an array of tell-tale signs that signify the arrival of autumn —crisp air, piles of saturated-coloured leaves—I know it's begging to feel a lot like fall when pumpkin carving photos are all I can think of as soon as September ends. Sure, it might be a bit early to dust off our chunky knits, but the sweater weather is closing in on us day by day. Call me corny, but every time the weather cools down and the leaves start to change, I go crazy for pumpkin.
I'll be honest. I had absolutely no idea just how many types of pumpkin spice things existed in the world. It only makes sense to have an equally big list of pumpkin quotes and sayings for our fall season Instagram captions, am I right? Consider it as the most photogenic time of the year, when stopping to take photos of piles of leaves holding a pumping spice latte in hand is perfectly acceptable.
Save These Pumpkin Patch Captions for Your Next Pumpkin Carving Photos
There's just something about seeing hills covered in pumpkins, as far as the eye can see, that sets the mood for fall just right. Hopping off the hayride, splashing into a puddle of mud, and weaving through all the pumpkins until you find the perfect one…ah, heaven. That's when the best Pumpkin patch caption ideas come in handy! Ok, maybe it's because I'm too invested in thinking of new pumpkin puns to tease everyone around me during the harvest time. But, honestly, it so worth it!
I can't explain how to know when you've found the perfect pumpkin. It's just a feeling you have inside. Sometimes it's the shape, how big it is. Sometimes, it's the big old suspicious bumps covering it. Other times it's the orange glow. But when you find it, you'll know. Like a cosmic pumpkin bond. You see, I am very attached to Fall time and all the amazing Instagram snaps that come along with it. My notes are filled with pumpkin patch quotes for every type of photo imaginable.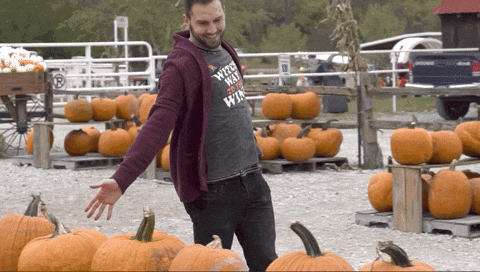 Pumpkin Puns for Every Taste
Are you standing in front of a patch? I have the perfect pumpkin Instagram captions for that. Have you just finished posing for your annual pumpkin carving photos? I've got you covered. Furthermore, I can proudly admit that I carry a slew of jack o lantern captions as well in my arsenal. If you too have an infinite number of selfies and fall-appropriate snaps, it's time to join the forces and add those sweet-one liners that will make your posts pop!
Just the way when you see the perfect pumpkin pic for Insta, you just know. Could be the way your hair frames your face, or the perfect sprinkle of dirt on your boots, or your jack-o-lantern smile. But when you've got it, you're going to want a few pumpkin puns that match the vibe.
Just in case you are more into creating a plethora of festive autumn meals rather than participating in pumpkin carving photos with my top favourite pumpkin patch caption ideas, there is a little something for you too. Take advantage of your love for the sweet chill to create some mouth-watering flat lays and add the best pumpkin pie quotes pumpkin spice drink references and more.
Pumpkin Quotes and Sayings for Instagram
Pumpkin spice, pumpkin cold brew, pumpkin pie, pumpkin-coloured sweaters, pumpkin emojis, pumpkins on the porch steps, stuffed pumpkins on my bookshelf, and of course, a day at the best pumpkin patches. Throw on your flannel-shirt ensemble, grab a cozy sweater and a pair of boots, and let's put these pumpkin Instagram captions to good use. Spoiler alert: they help inspire you and your pumpkin patch pics this October, since this is the BEST SEASON.
Check out my list of pumpkin captions for Instagram for ideas to get your pumpkin rolling.
If you like these pumpkin patch captions, you might also like 8 Fabulous Fall Date Ideas, 50 Fall Instagram Captions to use When You're Falling for Autumn, My Fall Reading List or The Only Fall Bucket List You'll Need This Season.
Find the Perfect Caption with these Pumpkin Instagram Captions
Cutest pumpkins in the patch
Give 'em pumpkin to talk about
At this point my blood type is pumpkin spice
Pumped for pumpkins!
I'm ahead of the carve
Oh my gourd!
Pumpkin is the spice of life
Looking gourd-geous, darling!
Aw, pumpkin!
I'm a pun king
Welcome to our patch.
Pumpkin spice and everything nice
Oh my gourdness, it's autumn!
Keep calm and buy pumpkins
This jack-o-lantern is gonna be lit
Ready to squash
#PumpkinEverything
You are the pick of the patch
#SquashGoals
Pun-kin patch!
Pumpkin Patch Instagram Captions for Patch Pics
Let's carve out some fun
You really struck a gourd with me
Gourd out of my mind
Great Pumpkin believer since 1966
World's okayest pumpkin carver
What do you get when you drop a pumpkin? Squash
Pumpkin kisses and harvest wishes
Gourd of the rings
Catch me carving out a little fall fun
Let's give 'em pumpkin to talk about!
Go big or gourd home!
Dear gourd!
The smashing pumpkins
Have a gourd time!
In fall, orange is my favorite color
It's lit like a pumpkin spice candle
I Heard a Pumpkin a Day Keeps the Goblins Away
Apples, Peaches, Pumpkin Pie. Soon Your Love Will Be All Mine
What's Cookin' Gourd Lookin'?
Don't Go(urd) Breakin' My Heart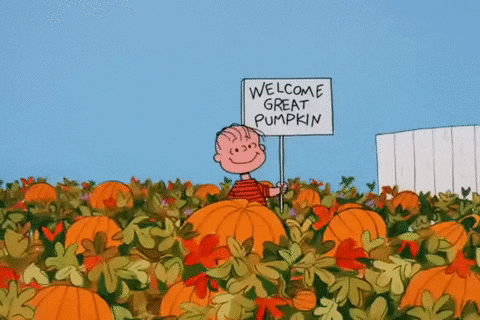 Oh My Gourdness, It's Autumn!
Carving the pumpkin 🎃
You Really Struck a Gourd With Me
#🎃Patch
This pumpkin's got a lot of guts 🎃
The CUTEST pumpkin in the patch
One more pumpkin spice latte for the books
Carving good time!
Welcome, Great Pumpkin
Pumpkin spice + everything nice
Let me know if you have any other ideas for pumpkin patch captions for Instagram, pumpkin quotes or pumpkin puns that I should add to this list. These pumpkin puns and quotes will help you with all your pumpkin patch pics this season!
If you are in Halloween mode already, check out Halloween Instagram captions or dog and owner Halloween costume ideas. If you are always on the hunt for the best puns, quotes and captions for Instagram, I have several other Instagram captions posts to check out, or look me up on Instagram.